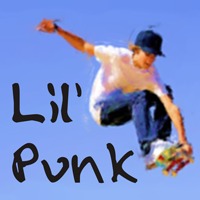 About this font family
Youthfully energetic, this unique typeface looks like it came straight from the hand of a skateboarding teenager. The quirky strokes and unrestrained characters convey the essence of early adolescence like no other font you will find. Perfect for children's books or publications appealing to an adolescent audience or for texts portraying unbridled youth.
Available formats
available in all of the styles:



'Lil' Punk' is a trademark of Celebrity Fontz.