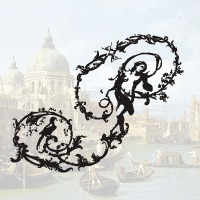 About this font family
Ornamental caps with scrolls and flourishes inhabited by satyrs, mermaids, Medusa heads, birds, cats, dogs, snakes, and other creatures, inspired by designs from Italian Renaissance artists dating back to 1730-1750.
Beautifully ornate and perfect for the beginning of paragraphs in publications and texts conveying the feel of the Italian Renaissance, your own fairy tale stories, or religious texts to grab the reader's attention.
Includes one set of A-Z ornamental caps conveniently assigned to both the upper and lower case alphabet characters.
Available formats
available in all of the styles:


'Mauro Poggi Ornamental Caps' is a trademark of Celebrity Fontz.