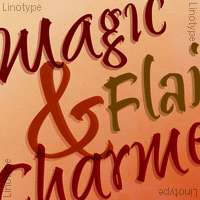 About this font family
An inkstone, a brush, ink, and paper. In China, one speaks of "wenfang sibao" — the four treasures of the scholar's study. With these centuries-old hand tools, Werner Schneider created a calligraphic type trilogy of the highest aesthetic order; he named this typeface family after Buddha's stepbrother, Sunetta.
Available formats
available in all of the styles:


Sunetta is a trademark of Monotype GmbH and may be registered in certain jurisdictions.