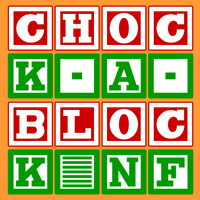 About this font family
No mystery here: this typeface derives its inspiration from children's wooden blocks.
The uppercase letters are on a light ground, and the lowercase letters are reversed, so you can mix-and-match upper and lower to create the random nature of words or phrases constructed with real blocks.
Both versions of this font contain the complete Unicode 1252 (Latin) and Unicode 1250 (Central European) character sets, with localization for Romanian and Moldovan.
Available formats
available in all of the styles: