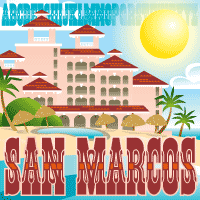 About this font family
In his book Victorian Display Alphabets, Dan X. Solo called this specimen "Marquette".
This unicase version features a complete character set, and is named after a favorite watering hole in Texas on the Guadeloupe River.
Both versions of this font contain the Unicode 1252 (Latin) and Unicode 1250 (Central European) character sets, with localization for Romanian and Moldovan.
Available formats
available in all of the styles: