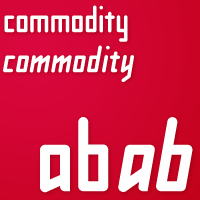 About this font family
Commodity the last of Patric's purely geometric designs, originally released in 2003.
The family is an intermediate step between Patric's playful, geometric work and more humanistic faces designed after 2005.
Commodity's italics are surprising for geometric faces, heavily inspired by handwritten forms.
Designers:

Patric King

Design date:

2003

Publisher:

Pretty

MyFonts debut:

Oct 7, 2007
Available formats
available in all of the styles:



'Commodity' is a trademark of Pretty.