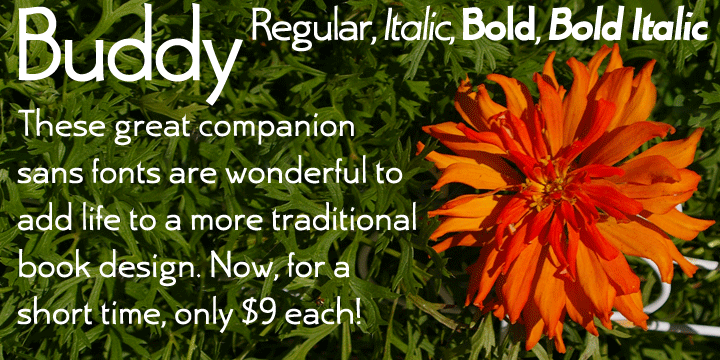 This is the companion sans font developed during the writing of my major font design book. Practical Font Design Third Edition goes through the development of two families, serif and sans that work together for excellence in book design, plus a lot more. Buddy and Contenu are my new default fonts. I use them constantly. They also work well with Kindle Fire books.
Promo ends October 16.
The Deal
Fonts below from Hackberry (single-font packages only) are 64% off!