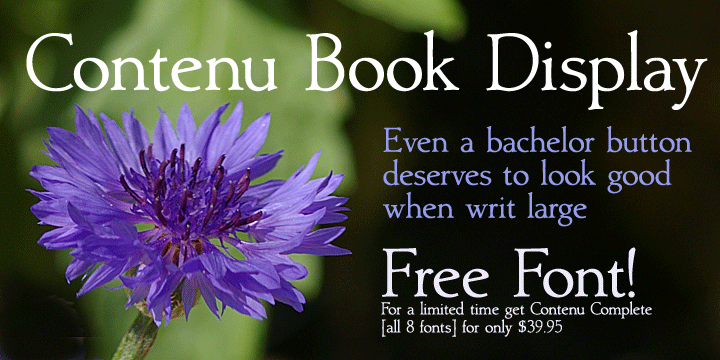 Contenu Book Display is my very popular free font. It will no longer be free after this promotion is finished. It is the tightly spaced display version of Contenu Book. It is a gorgeous display face that I use heavily for book titles and many other large type uses. If you download Contenu Book Display, you can buy Contenu Complete [8 fonts] for $39.95
Promo ends October 16.
The Deal
Buy this group of fonts and save 56% on font(s) below.
Buy this…
…and get this…