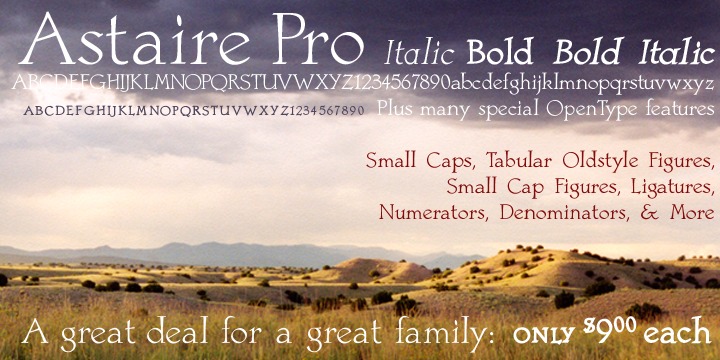 This is the annual sale of one of my favorite font families. It is a beautifully stylized set of fonts which are remarkably readable. They work really well for large body copy in display work. Each font of the four is only $9. Astaire is a radical modernization of Koch's Altschrift or Antiqua. This was one of Koch's volleys in the ongoing battle in Germany between the intellectual's use of Antiqua or Roman versus the "traditional" Fractur fonts. This version clearly shows its roots in the first third of the 20th century, but I made that look fit modern needs with a much larger x-height, small caps, lining, oldstyle, & small cap figures, several special ligatures and more.
Promo ends November 22.
The Deal
Fonts below from Hackberry (single-font packages only) are 64% off!