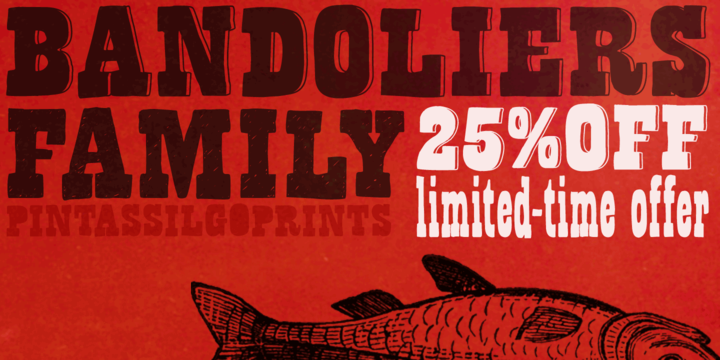 Dusty and charmingly rustic, Bandoliers is a hand-drawn family of eight loud speaking fonts. Not quite sure which one to pick? Ask the dust... Or just take them all! (Be sure to put your earplugs in!)
Promo ends January 2.
The Deal
Fonts below from PintassilgoPrints (except value packs) are 25% off!
8 font styles
from

$19.90