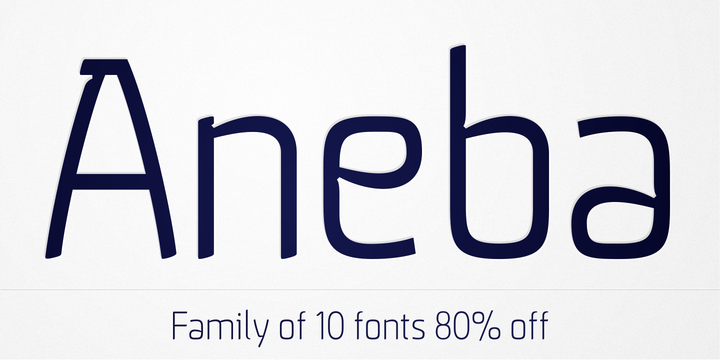 Aneba is a geometric sans serif typeface family with a clean feel. The low contrast and high x height is perfect for longer text and Headlines. Each Aneba glyph has an interesting detail in form of ink traps. Aneba family contains 5 weights in two different styles - bold & oblique.
Promo ends February 19.
The Deal
Fonts below from BORUTTA GROUP are 80% off!