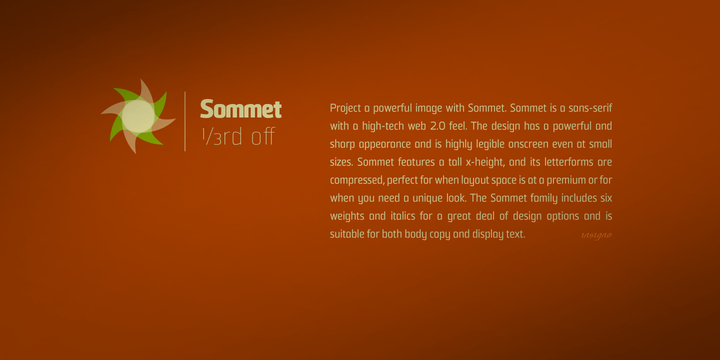 Project a powerful image with Sommet. Sommet is a sans-serif with a high-tech web 2.0 feel. The typeface family is a powerful and sharp design that is highly legible onscreen even at small sizes. Sommet features a tall x-height, and its letterforms are compressed, perfect for when layout space is at a premium. The Sommet family includes four weights and italics for plenty of design options and is suitable for body copy and display text.
Promo ends February 9.
The Deal
Fonts below from insigne (except value packs) are 33% off!