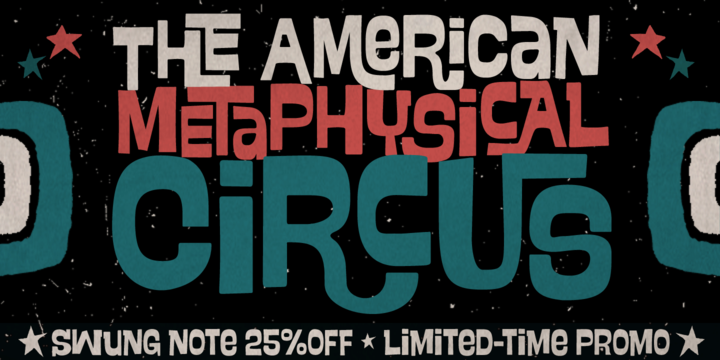 Swung Note is a dynamic font, packed with hundreds of smart interlock pairs that do their magic in Open Type aware applications. As the letters assume different shapes in different ligatures, the results look surprisingly natural. A great and playful tool for creating impressive custom-lettered-looking designs!
Promo ends March 14.
The Deal
Fonts below from PintassilgoPrints (except value packs) are 25% off!