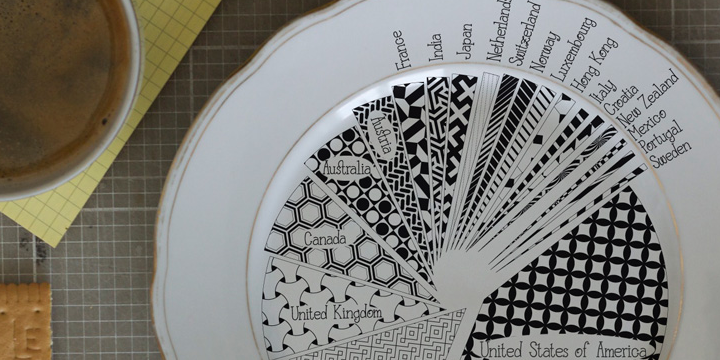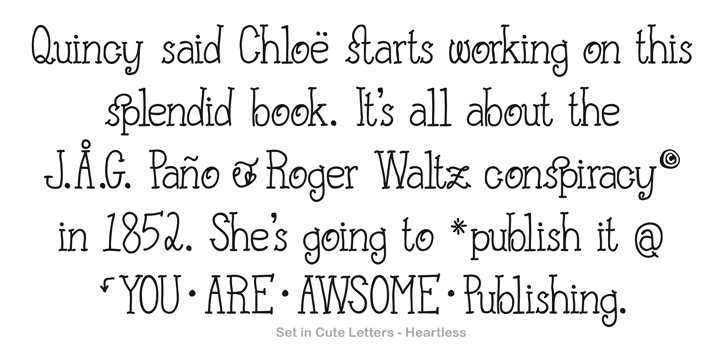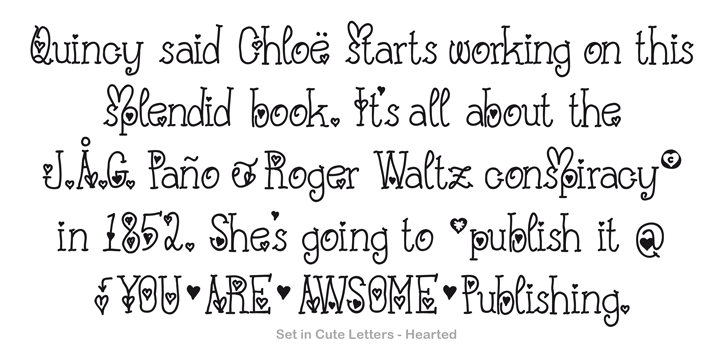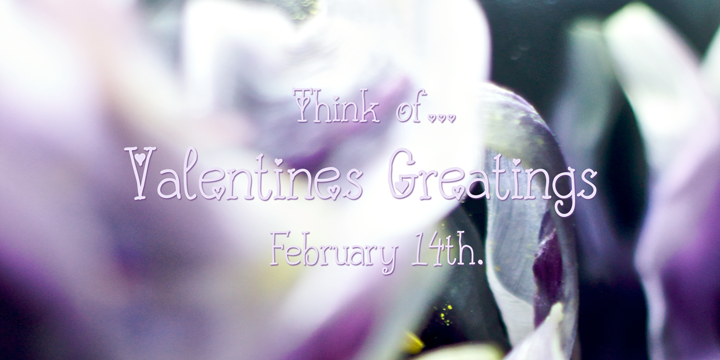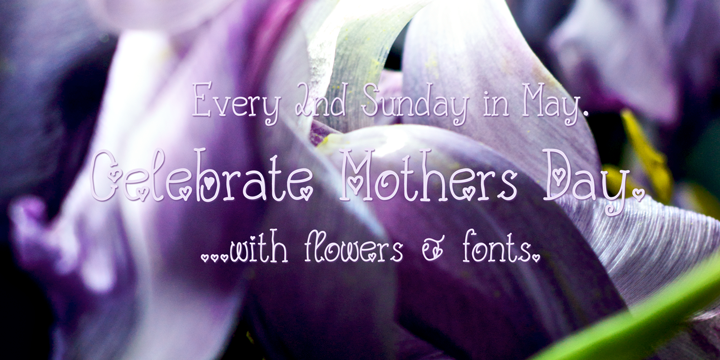 About Cute Letters Font Family
---
Cute Letters is a hand drawn font family in two styles with extensive character sets. Cute Letters - Hearted is a vibrant happily singing script, all capital as well as some lowercase letters are decorated with heart shapes. Second: Cute Letters - Heartless is still as vivid as it's sister Hearted but a little less briskly, some straightened forms and without the decorative hearts. Both styles are readable and suitable for longer texts in medium point sizes. Cute Letters Hearted & Heartless is a part of the Light Hearted Font Collection that is inspired by a recording of Jean Baudrillard with the title, "Die Macht der Verführung" (The Power of Seduction) from 2006. Further inspiration came from the article, "The shape of the heart: I'm all yours". The heart represents sacred and secular love: a bloodless sacrifice. by British writer Louisa Young printed in EYE magazine (#43) London, 2002.
Cute Letters
About Harald Geisler
This is the foundry of typographic artist Harald Geisler based in Frankfurt am Main, Germany. Harald Geisler's fonts are conceptually inspired. For example Ciseaux Matisse the foundries first release in 2010 is inspired by an exhibition about Henri Matisse's drawing with scissors. The Sigmund Freud Typeface, a collaboration between H.G., the Freud Museum London and the Sigmund Freud Museum in Vienna, is inspired by the idea of a person writing a letter to his shrink set in Freud's own handwriting. Conspired Lovers a typeface inspired by his own Love-letters. Among other publications the foundries fonts have been featured in the Wall Street Journal, The Huffington Post, Fast.Co, Design Taxi, Novum and Page.
Choosing a selection results in a full page refresh.