arry Potter, Lord of the Rings, the Golden Compass… many of us are fascinated with parallel universes and mythical kingdoms. And, of course, these places situated in a future long, long ago must have their own fonts. Which could well be a mixture of those intriguing historical letterforms that seem charged with meaning: uncial, blackletter, civilité, bastarda. Several of our latest bestsellers belong to this fanciful area. Others just come from Switzerland which, if you think about it, is also a part of the world few people really know. Enjoy!
Text family of the month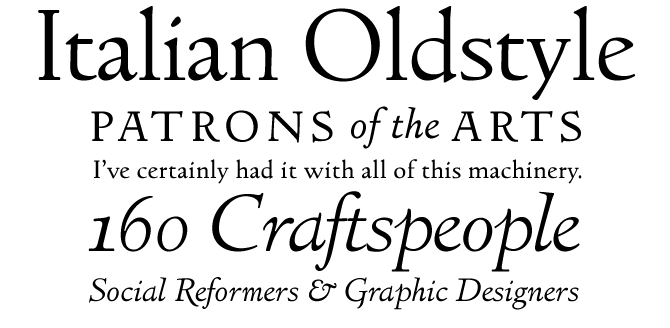 Frederic Goudy's Italian Oldstyle was published in 1924, when Goudy was art director for Lanston Monotype. Based on the earliest roman typefaces cut in 1470s Venice by Jenson, Italian Oldstyle has been available in a digital form for quite a while. However, this new version from the Lanston Type Company (the heirs to Lanston Monotype) is different from previous digital revivals. The original hot metal version of Goudy's design had distinctly different masters for each size: the larger sizes were finer and more detailed, the smaller text sizes were sturdier. LTC Italian Oldstyle does it the old-fashioned (and most reader-friendly) way. The light weights of Goudy Italian Oldstyle were digitized from display sizes (72-24pt) and the regular weights were digitized from smaller sizes (12-14pt). The regular weight has a looser fitting for better readability in small sizes. An exquisite little family.
Follow-Up

Rob Leuschke, formerly a lettering artist at Hallmark, is a master of script. His buoyant QwitcherBychen was one of last month's Rising Stars and has continued to attract attention. It's captivating and confident and doesn't hide its sharp edges. While many Leuschke designs are single fonts, QwitcherBychen comes in three weights. Not only does this give you three subtly different script styles, it also makes it possible to set lines in different sizes while having equal thickness – if you catch our drift.
If you liked this font from TypeSETit, check out some of Rob Leuschke's other exciting scripts: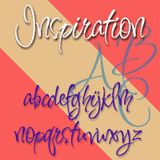 Inspiration is fun: it dances and swings and bounces. It evokes festiveness, music and sunshine. It's a font to have a party with. Inspiration is included in Scrappers Package, one of TypeSETit's inspirational Value Packs.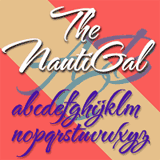 TheNautiGal was chosen as "best brush script" in our selection of 2006's favorite fonts. Witty, sassy and sexy, TheNautiGal wears its curls with contemporary flair. Its characters connect beautifully.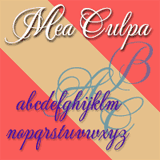 It's one of Rob Leuschke's most stylish and elegant script styles. It's formal and courteous and totally hi soc (high society). Check out the fancy alternate caps! Mea Culpa is included in ROB's Variety Package, one of TypeSETit's versatile Value Packs.
Have your say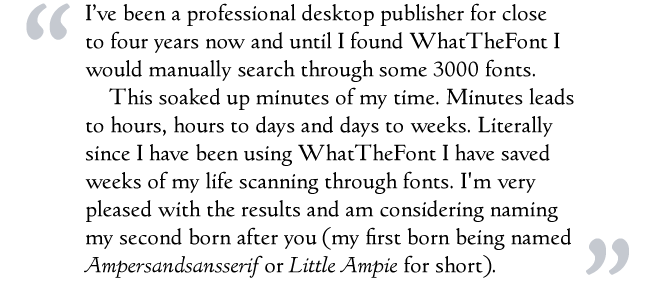 —Daniel from London, Ontario, Canada
January 11, 2007

Your opinion matters to us! Feel free to share your thoughts or read other people's comments at the MyFonts Testimonials page.
Font credits
The Rising Stars masthead and subheading are set in Auto 3 and Bryant, respectively. The drop-cap H in the introduction is set in Martina, and the "Have your say" quotation in Italian Oldstyle. The small pixel typeface used at the very top is Unibody 8.
Comments?
Please send any questions or comments regarding this newsletter to: [email protected]