ay is Deco month here on Rising Stars. Art Deco, that is: fonts inspired by early-to-mid-20th century hand-rendered display typography. There's more of it on MyFonts than ever before, and with every release the interpretations get smarter and more technically savvy. Fortunately not everything that's new is also retro: our text face of the month is brisk and contemporary. Brace up for May, a month of smiling faces.
Text family of the month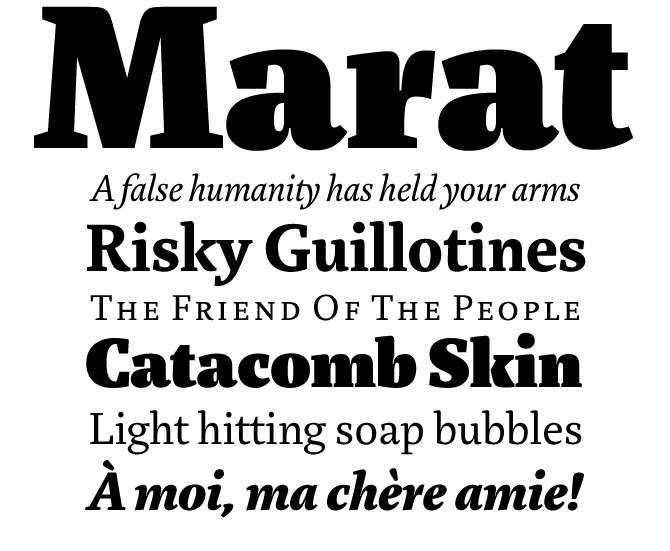 There aren't many precedents to what Marat has been pulling off. On the strength of its striking appearance alone, this highly original serifed typeface has been steadily climbing up the Starlets list and continues to rise… a remarkable feat for a new text face.
Designer Ludwig Uebele originally thought of Marat as a magazine face: its strong serifs and open character shapes are designed for good legibility in small sizes, its compact letterforms are optimized for narrow columns and tight headlines. But in the course of the working process, Marat evolved into a versatile family for a wide range of uses, from editorial work to packaging and corporate design. One of its great assets are its bold weights, full of character, which work beautifully as headline faces.
If you have serious plans with Marat, do consider choosing Marat Pro. It's a very comprehensive family that includes oldstyle and lining figures (both proportional and tabular) and many OpenType features, such as ligatures, case sensitive forms, fractions, superiors and inferiors. Marat Std is the basic version, with only a reduced character set and limited OpenType features.
Marat was selected by the Type Directors Club of New York to receive a Certificate of Excellence in Type Design 2008.
Follow-Up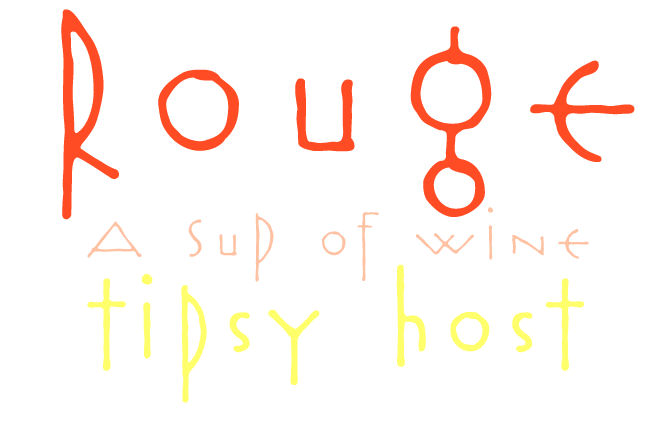 Although it's not immediately obvious what Rouge can be used for, it's continued to perform very well since its appearance in last month's Rising Stars. Rouge is a font that defies categorization. Its characters are eclectic and paradoxical, its shapes evoke mystery and ritual. Rouge is like… crop circles turned typeface. Why didn't we think of that last time?
If you like this font by Flat-It, check out some of their other faces: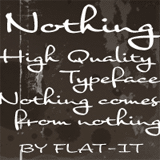 Nothing is a phenomenon. It was the #1 font in our 2007 Top 10, and it's been going strong on our bestseller list ever since. Nothing is spontaneous yet balanced, confident yet unassuming, elegantly connected yet technically simple. A great informal script with a crazy name.
Daisy Lau is another well-crafted script font from designer Ryoichi Tsunekawa. It has the lush shapes of a formal script, but its elegance is balanced with a certain roughness and casualness that can make your design look deceptively natural and spontaneous.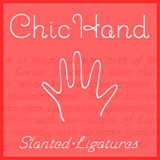 Clearly a relative of Pauline (see above). What makes Chic Hand special is the fact that it has lots of sophisticated ligatures and comes in three really skinny weights, plus cursives. A great find if you have a lot of white space to barely fill.
Have your say

—Lorelei from Texas, USA
6 April, 2008

Your opinion matters to us! Feel free to share your thoughts or read other people's comments at the MyFonts Testimonials page.
Font credits
The Rising Stars masthead and subheading are set in Auto 3 and Bryant, respectively. The drop-cap M in the introduction is set in Orion Radio, and the "Have your say" quotation in Marat. The small pixel typeface used at the very top is Unibody 8.
Unsubscribe info
This newsletter was sent to [email]. You may unsubscribe at any time at: www.myfonts.com/MailingList