This month's Rising Stars are a diverse little gang, but they have one thing in common: they are all convincing examples of the sophistication of today's typographic technology. Whether it is the virtuosity of connecting scripts such as Maestro and Liza, the fantasy of Mussica or the versatility of multi-weight fonts such as Organic or Geogrotesque Stencil: today's typefaces often unite aesthetic appeal with functional cleverness.
Text family of the month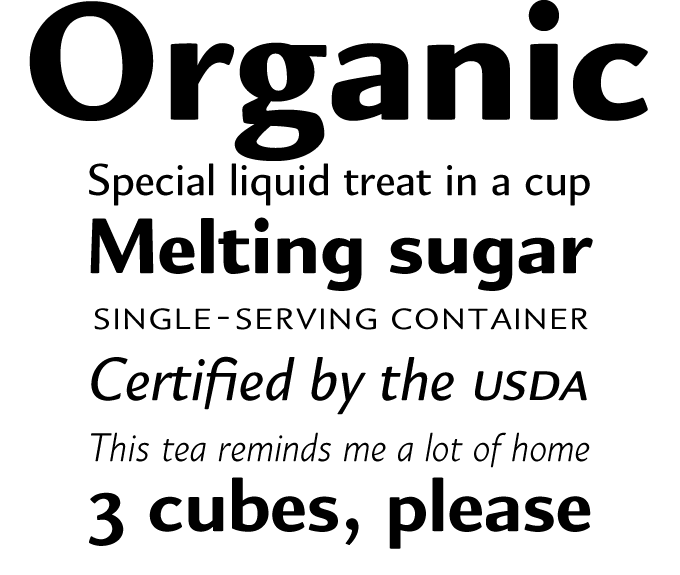 Neil Summerour is known primarily for geometric display fonts like Ginza and energetic scripts such as Fugu; with Akagi and the new Organic he has convincingly shown he is an equally talented designer of original text faces. Organic is a sans-serif with a subtle diagonal contrast or stress — which puts it roughly in the same league as Amira or Le Monde Sans. It is a flexible and highly legible humanist sans that is even more useful thanks to the addition of extensive alternates, small caps, oldstyle figures and a number of interesting ligatures. The balanced range of five weights makes it a useful family for text as well as display settings.
Follow-Up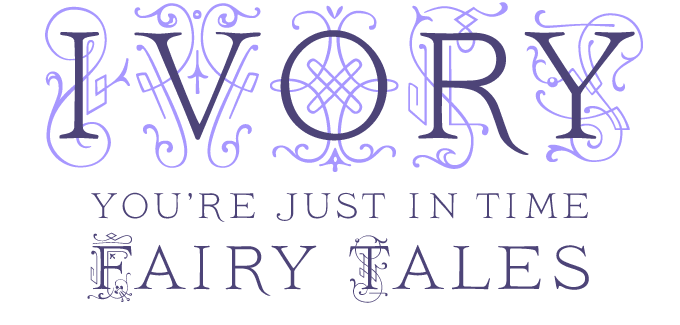 Inspired by a titling typeface from a late 19th-century book, Ivory is a carefully crafted combination of classical capitals and fancy ornaments. By layering text and swashes, nice two-color headlines can be created. A Rising Star in September, Ivory has remained consistently successful, which is why we are giving it an encore here, in the company of a diverse bunch of fonts from the same foundry.
If you liked this typeface from FaceType, check out some of their other fonts: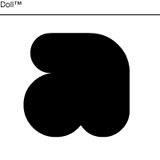 Letters with no counters — it's a trend! You can remove them yourself, of course, when using a vector drawing program like Illustrator or CorelDraw. But why bother when a few dollars can buy you a snug, bold, fat yet legible set of curves like Doll?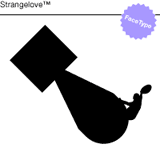 Stanley Kubrick's Dr. Strangelove, or How I Learned to Stop Worrying and Love the Bomb was a virtuoso satire of the cold war. This font is based on the film's original titles designed by Pablo Ferro. A special Bombs font completes the set.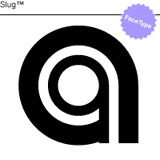 Slug is a clean, geometric font, the way they were back in the 1970s and early 1980s. FaceType provides both a single- and a double-lane version, plus two fonts that can be layered to create bicolor typography.
Sponsored font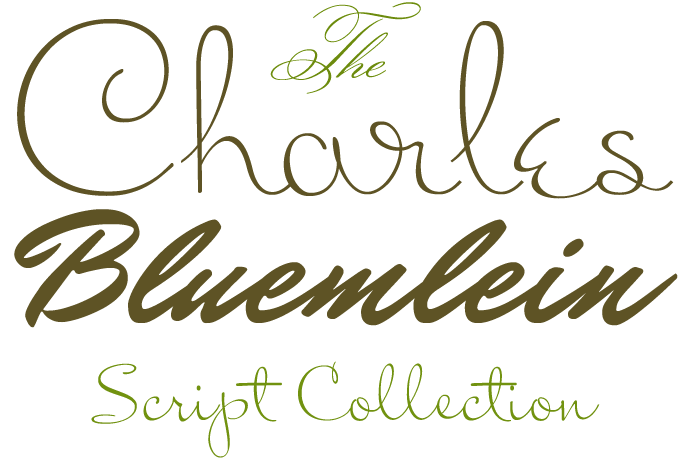 The Charles Bluemlein Collection from Sudtipos was recently welcomed to the MyFonts library, and it has been hugely successful. Designed by Ale Paul, the Collection is based on a 1940s catalogue from the Brooklyn-based Higgins Ink Co, which contained a portfolio of script alphabets credited to lettering artist Charles Bluemlein. Ale Paul took extreme care to render the original scripts authentically, keeping the fictitious names that Bluemlein originally assigned to each alphabet. Miss Le Gatees is one of the most successful: delicate, impeccably connected, beautifully detailed. Mrs Blackfort is wider and more upright than most scripts, which makes it very readable even at smaller sizes. A fine script for invitations, menus and the like. For a more formal handwriting — almost an English script — choose the classic elegance of Monsieur La Doulaise. Or browse the entire list: there are over 30 gorgeous scripts in the collection.

Have your say

—Danielle in Manila, Philippines
Sept 29, 2009
Your opinion matters to us! Feel free to share your thoughts or read other people's comments at the MyFonts Testimonials page.
Colophon
The Rising Stars nameplate is set in Auto 3 and Bryant, and the Have your say quotation in Organic.
Comments?
We'd love to hear from you! Please send any questions or comments about this newsletter to [email protected]