Many thanks to everyone who blogged, tweeted, or sent up smoke signals to tell the world about our Top 10 fonts of 2010. We're thrilled by your enthusiasm, and we hope to live up to your expectations in the new year. What better way to proceed than by bringing you January's Rising Stars, the monthly newsletter covering popular new fonts? And a great selection it is, too: we foresee a splendid future for each of them.
Text family of the month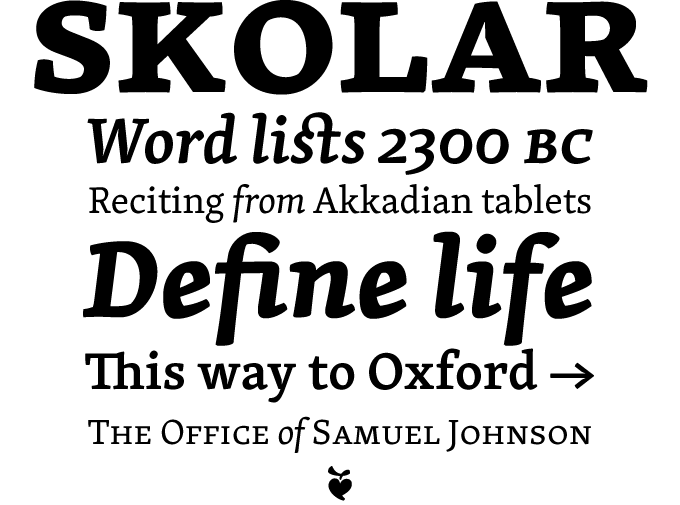 Skolar is a spirited new text family from Czech-born David Březina, a graduate from the Typeface Design MA program in Reading. It is a typeface with a purpose: it was designed with scholarly and multilingual publications in mind. It manages to avoid any stuffiness, striking a balance between academic credibility and a subtle personal style.
Skolar was designed for legibility, with robust serifs and low-contrast modulation. In combination with the relatively large x-height and open, clear italics, these features contribute to the typeface's readability in small sizes. Skolar comes in three weights, each in roman and italic with built-in small caps. With its large character set, the family is flexible enough for complex text settings and editorial work. It becomes distinctive in bigger sizes, thus fitting corporate design demands.
The typeface contains quite a few sophisticated typographic solutions. The capitals are rather low in comparison to the ascenders to give the typeface an even texture and more space for diacritical marks on the capitals (essential in many European languages). The family includes a complex set of smart arrows which can be easily keyed and combined in infinite ways using OpenType features. It also includes fleurons. Skolar Basic is a more affordable version with limited character set.
Even before its commercial release by TypeTogether, Skolar received international recognition at the ED-Awards competition, and was selected as one of the best typefaces of 2008 at ilovetypography.com.
Follow-up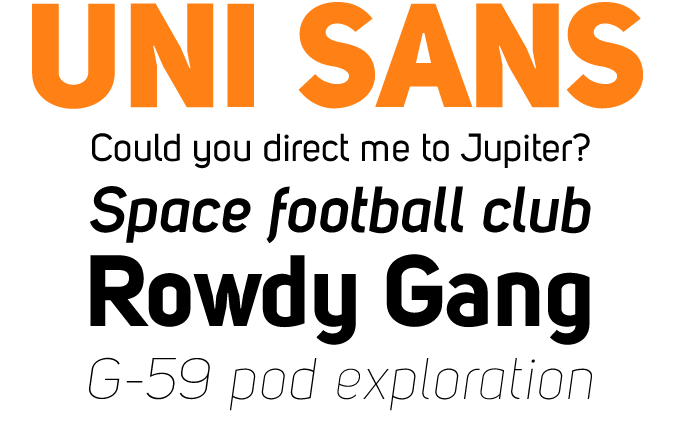 Uni Sans by Bulgarian designer Svetoslav Simov has been one of the most successful sans-serifs of the past few months. A text and display family of constructed sans-serifs, Uni Sans comes in seven weights plus italics. It combines a DIN-like industrial simplicity with some avant-garde details, such as the fluid joining of stems and curves.
If you like this typeface from Fontfabric, check out some of their other fonts: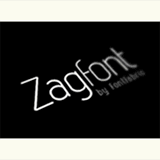 Zag shows the characteristics of a constructed alphabet made with ruler and compass, yet has some elements that are quite unusual in this genre — such as conspicuous ink traps in sharp corners, or exuberant drop-like ornaments.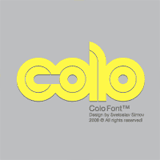 Colo is reminiscent of 1970s geometric fonts like Ad Werner's classic, Dubbeldik. Colo is less strictly modular, combining the geometric double-lane structure with shapes that subtly refer to the flow of handwriting.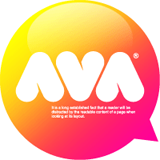 Avatar is an all-caps alphabet that has all but abandoned the idea of counters. However, the fat, black shapes are still recognizable, and emanate a sense of fun. Fontfabric's outline typefaces like Clou and Dovde play with similar ideas.
Sponsored Font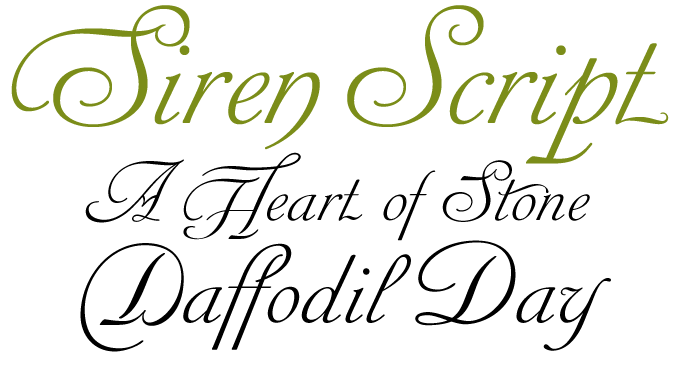 This month's sponsored font is a brand new typeface: Siren Script by Rebecca Alaccari and Patrick Griffin from Canada Type. Siren Script takes its cue from BB&S's Stationers Semiscript, produced as a metal font in 1863, and its countless imitations from throughout the 20th century, particularly a variety of uncredited film faces from the 1960s. What makes this kind of script stand out is its mixing of flourished majuscules with mostly subdued, traditional minuscules. The result is a balance between formal and informal lettering — the message is gracefully yet clearly delivered.
The Siren Script family comes in four full fonts, and a fifth one that contains alternates, ending letters, and some ligatures. Siren Script Pro combines all five fonts into a single one of over 880 glyphs, which includes programming for push-button stylistic alternates and various glyph palette conveniences.
Have your say

—Bill Evans / Bill Evans Media, USA/UK
Jan 6, 2010
Your opinion matters to us! Feel free to share your thoughts or read other people's comments at the MyFonts Testimonials page.
Colophon
The Rising Stars nameplate is set in Auto 3 and Bryant, and the Have your say quotation in Skolar.
Comments?
We'd love to hear from you! Please send any questions or comments about this newsletter to [email protected]