The month of February is as short as they come — a mere four weeks — so there's no time to waste. We know you're here for the fonts, so why hold you up with some witty but ultimately useless introduction? You are likely to pass over it anyway, just like you reach for the 'skip' button as soon as your browser starts loading some website's flashy
welcome animation
. Can't blame you! So, without further ado, please give a big hand for this month's Rising Stars!
Text family of the month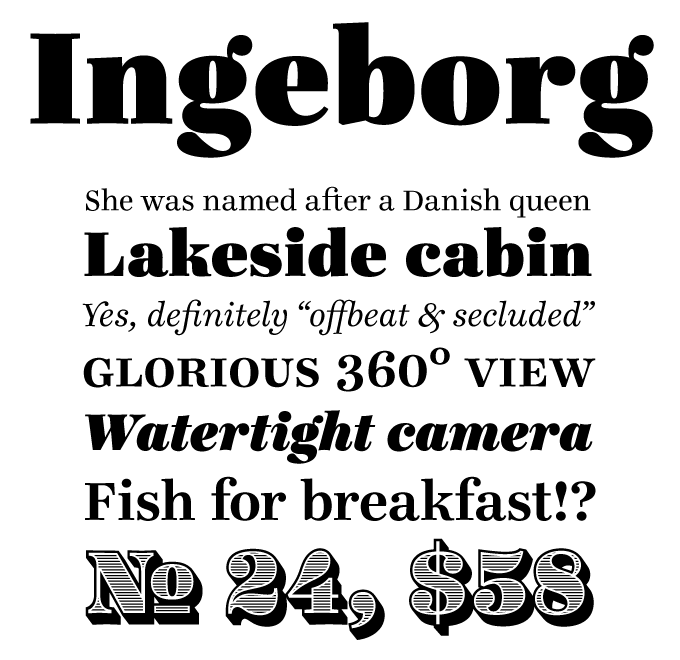 Having obtained an MA in Type Design in Reading, Michael Hochleitner from Vienna decided he wanted "to work as a designer without selling his soul." To this end, he founded the Typejockeys studio with like-minded designers Anna Fahrmaier and Thomas Gabriel. Michael's first text family, Ingeborg, was designed with the intent of producing a readable modern face. Although its roots are historical — late 18th to early 19th century, to be precise — its approach is very contemporary. Ingeborg's Text Weights are functional and discreet. Yet they have retained the classic characteristics of a Didone typeface: vertical stress and high contrast. The Display Weights on the other hand were designed to grab the reader's attention with their idiosyncratic shapes and with a lot of ink on the paper. In addition, striking headlines and logos can be created using the "unicase"; alphabets, a mix of lowercase and small caps, hidden in the text fonts' Stylistic Sets. As Ingeborg's text and display varieties share a common origin and approach, they work together in perfect harmony.
Follow-up
Ministry Script is one of Alejandro Paul's best known and most elaborate script fonts. It is also one of those OpenType-programmed scripts that (when used with contemporary layout software) magically help you select the ideal version of each letter in a particular combination. With Ministry Script, you have amazing headlines and logos at your fingertips. The font was made available at MyFonts a couple of months ago, and it comes as no surprise that it has been doing really well ever since. A single face with over 1,000 glyphs, Ministry Script comes with a galaxy of alternates, swash characters and ligatures to explore. Check out the Ministry Script Guide PDF for detailed info.
If you like this typeface from Sudtipos, check out some of their other fonts: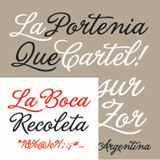 La Portenia pays homage to early 20th-century show card writers and type designers. The face has two variations.
La Portenia de Recoleta is slightly more formal and polite, while La Portenia de la Boca has more extravagant flourishes and indulges in more generous interletter space. This showier variant is reminiscent of signs found in Buenos Aires.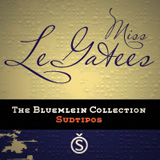 The Charles Bluemlein Collection is based on a 1940s catalogue from the Brooklyn-based Higgins Ink Co., which contained a portfolio of script alphabets credited to lettering artist Charles Bluemlein. Ale Paul took extreme care to render the scripts authentically, keeping the fictitious names that Bluemlein originally assigned to each alphabet.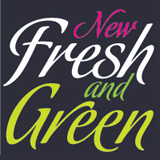 Inoxida is one of many script fonts designed by the winning team of Ale Paul and Angel Koziupa. It is a smoother version of the earlier rough-edged Oxida. Ideal for for food packaging and advertising, Inoxida is characterized by energetic gestures and smooth curves. It also has a nice set of alternate characters to build harmonious word shapes.
Sponsored Font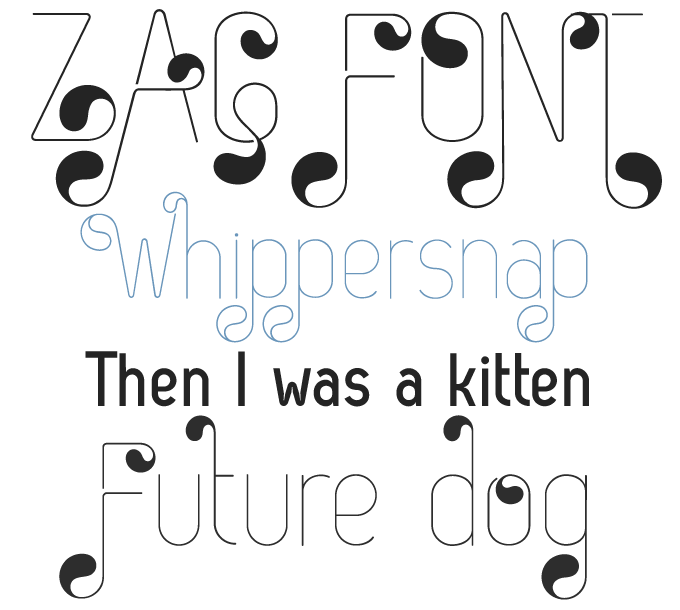 Bulgarian designer Svetoslav Simov has a predilection for geometric fonts with a distinct 1970s–1980s flavor. The successful Zag published by his one-man foundry, FontFabric, represents an unusual variety of this genre. It has the characteristics of a constructed alphabet made with ruler and compass, yet contains elements that are quite unusual for this kind of font — such as conspicuous ink traps in sharp corners, or exuberant drop-like ornaments. While Zag's 'straight' weights are industrial sans-serifs along the lines of the DIN typeface, well-suited to performing administrative tasks, the decorated varieties suggest a different kind of use, from magazine headlines to T-shirts.
Have your say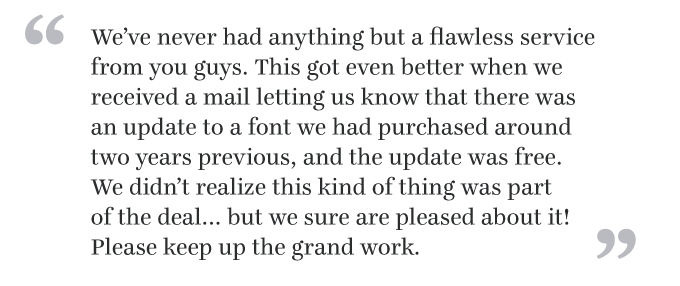 — Paul, Birmingham, UK, January 22, 2010
Your opinion matters to us! Feel free to share your thoughts or read other people's comments at the MyFonts Testimonials page.
Colophon
The Rising Stars nameplate is set in Auto 3 and Bryant, and the Have your say quotation in Ingeborg.
Comments?
We'd love to hear from you! Please send any questions or comments about this newsletter to [email protected]