People who complain that too many of today's successful typefaces are script fonts — such people exist! — possibly underestimate the richness of this broad genre. Three of July's Rising Stars are informal scripts, and yet they couldn't be more different. Their sources are as diverse as can be — from sixteenth-century manuscripts via 1950s advertising to charming personal doodles. Where they will end up... nobody knows. Sometimes we wonder. As compensation, check out the most minimalist all-caps font currently on our shelves. And don't miss this month's Text Font, it's quite a treat.
Text family of the month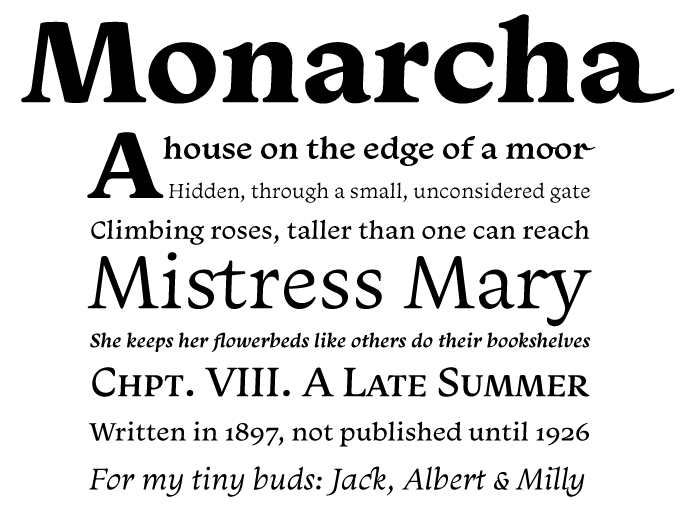 Monarcha was one of this spring's typographic surprises: a beautifully drawn serifed type family which, in spite of its original and idiosyncratic forms, is surprisingly legible and versatile as a text font. It won't work for any old project, of course: with its strong baroque influences and voluptuously curved stems it definitely has romantic and poetic overtones — more suitable for branding, say, whiskey or sailing boats than medical equipment or software.
Designed by Isac Corr?a Rodrigues from Southern Brazil, Monarcha is both striking and thoughtful in its detailing. Its romans are slightly skewed in the reading direction and its italics have unusual calligraphic features. The contrast between thick and thin strokes is moderate. In combination with the curved shapes, these characteristics give Monarcha a delicious fluidity and texture.
Monarcha comes in four weights and offers all the features one may expect from a professional text font: small caps, fractions, old style, lining and tabular numbers, scientific figures, stylistic sets and more than 40 ligatures. As a bonus, it has an innovative OpenType feature that will please historians, bibliophiles and science fiction writers alike: it can convert Arabic ("normal") numerals to Roman ones up to 3999.
Follow-up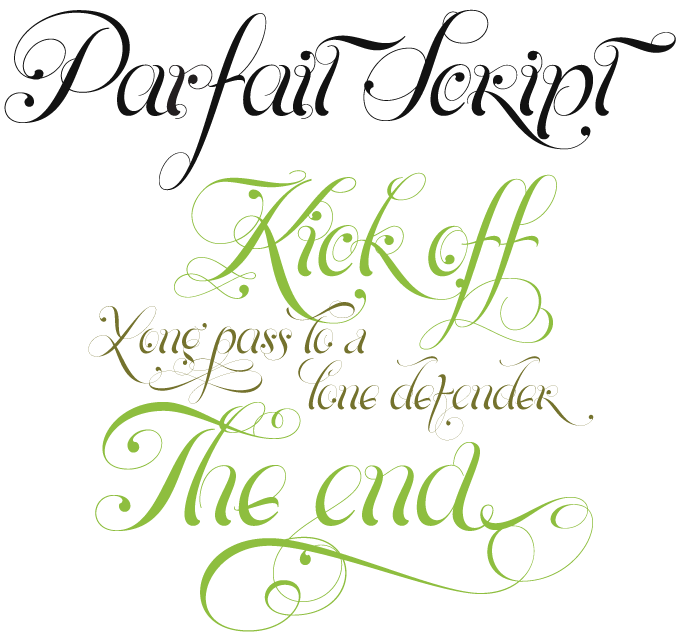 Last month's Rising Star
Parfait Script Pro
from
Lián Types
has continued to perform extremely well and therefore gets a well-deserved encore in this month's Follow-up section. Parfait Script takes influences from the nineteenth-century
Spencerian scripts
, and combines them with pointed brush lettering to create a flourishing and whimsical font with over 850 glyphs. Many of the alternate characters have elaborate swirls and curlicues attached, producing charming and sometimes dazzling results.
If you like this typeface from Lián Types, check out some of their other fonts: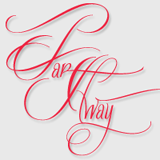 When designing Quijote Sauvage as an update to the earlier Quijote, designer Maximiliano Sproviero promised to himself "that this new font had to be much more legible than the old version, and at the same time, much more decorative and happy." The result is a wildly dancing script with the oversized extenders and numerals that are a hallmark of Sproviero's scripts.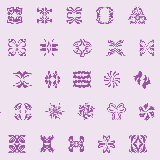 Miscelanea addresses the need for a set of elements that can be combined into borders or backgrounds to personalize websites, blogs and printed pieces. Each of the abstract ornaments that constitute this font, Lián Types' first collection of dingbats, was designed to be part of a pattern. They also work as separate symbols or fancy "punctuation marks".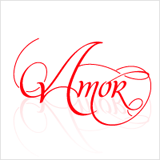 Mon Amour is one of Lián Types' most successful scripts, copiously adorned with loopy swashes. It comes as a set of four fonts; besides the main font, Mon Amour Script Pro, there are separate fonts for the Swashes, Alternates and Ligatures, which makes those special forms more easily accessible when working with programs that do not have full OpenType functionality.
Sponsored Font: PF Handbook Pro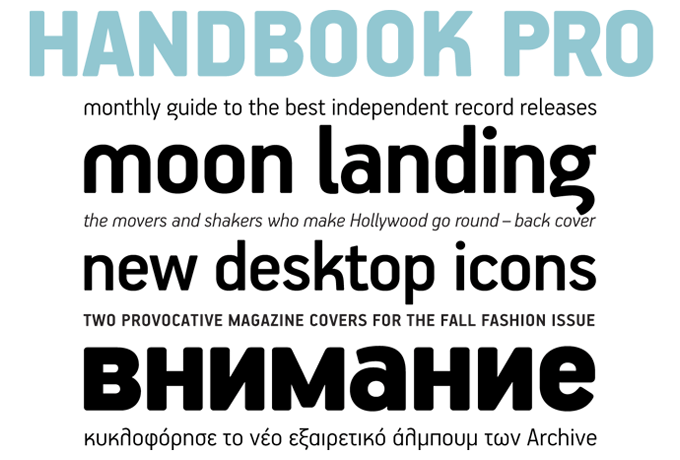 Handbook Pro from Parachute is a great alternative to industrial typefaces such as DIN or the various OCR types that cutting-edge designers often choose for their engineered look. Thanks to its round corners and distinct design elements in characters such as 'a', 'g', 'k' and 'm', Handbook Pro has an identity all of its own, without compromising legibility. In order to retain its sharpness, inner corners as well as junction points were left steep. Handbook Pro is a balanced typeface which works very well in long texts at small point sizes. Since its first release it has been used in numerous magazines, advertising campaigns and corporate applications. It comes in seven weights — from Black to Extra Thin — each with matching italics. Its OpenType fonts are equipped with loads of features, including small caps, fractions, ordinals, and a set of interesting stylistic alternates. Every font has been completed with 270 copyright-free symbols for packaging, public areas, environment, transportation, computers, fabric care and urban life.
Have your say

— Anonymous post to "Dear MyFonts", July 4th, 2010
MyFonts says:
Thanks for the kind words!! We can't quite "flick" the switch just yet... still have a few more things to bring over from the old site. Plus, there's still a world of users that aren't yet up to speed with JavaScript, and the new site relies heavily on it. Soooon though, soon ;-)
Your opinion matters to us! Feel free to share your thoughts or read other people's comments at the MyFonts Testimonials page.