"August creates as she slumbers, replete and satisfied," wrote a poet with the marvellous name Joseph Wood Krutch. Wouldn't it be wonderful if August were that kind of month for all of us, type designers and users alike, laid-back yet productive? One way type designers reap their harvest, so to speak, is to rework and expand their earlier designs and — coincidence? providence? — you'll see among this month's Rising Stars several faces at last yielding their full potential.
Text family of the month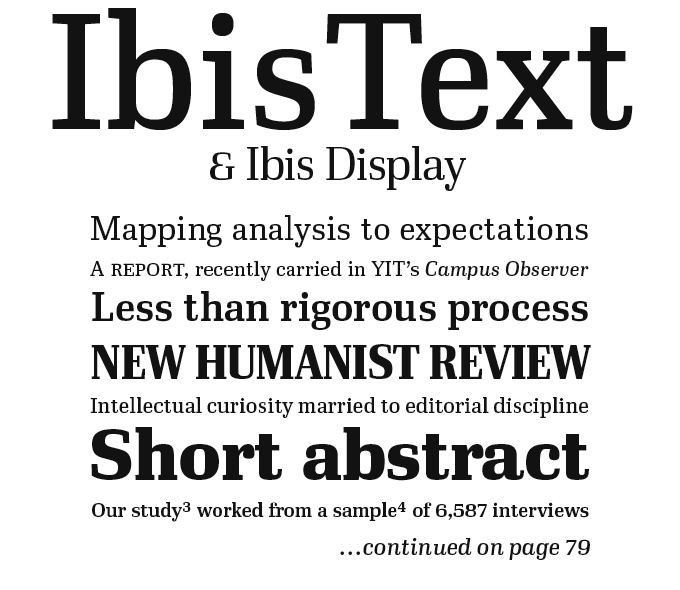 Cyrus Highsmith, senior type designer at Boston's Font Bureau, is a unique voice in American type design. He has a gift for coming up with letterforms that seem to be in a genre of their own. And sometimes, as with the rounded square silhouettes of the sans serif Stainless and its slab serif companion Dispatch, subsequent trends in type design prove him a trendsetter.
Ibis Text — accompanied by the vast Ibis Display family — is his latest typographic adventure. Studying the Font Bureau type collection, Highsmith found openings that were filled elsewhere by Justus Erich Walbaum's 1819 Walbaum — a sturdy 'modern face' in the Bodoni tradition — and Hermann Zapf's 1952 Melior. Combining these two diverse influences may be far from obvious, but Highsmith found the fusion to be truly inspirational. The result is a sturdy text-and-titling family with unique characteristics. The small caps are in fact three-quarter caps; and instead of oldstyle figures, the family offers a set of smaller lining figures. Original and appropriate solutions all.
Follow-Up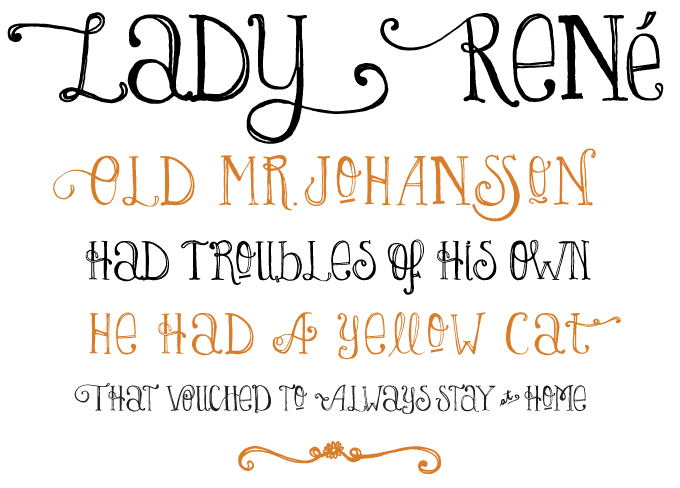 Although quite a departure from the
Sudtipos
foundry's usual style of smooth script fonts, the spontaneous Lady René has met with general acclaim, holding steady in the top five of our
Best Sellers
list. Designed by
Laura Varsky
, a graphic designer and illustrator from Buenos Aires, Lady René recalls the warmth and spontaneity of a handmade drawing. Alejandro Paul's hard work made sure that, although unpolished in nature, the font is technically impeccable, its character set full of surprises.
If you like this typeface from Sudtipos, check out some of their other fonts: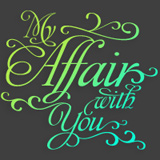 Affair is designer Alejandro Paul's masterpiece: an intricate script font with a massive character set that allows the discerning typographer to faithfully recreate 1950s American lettering. Prepare for typographic infatuation or, in Paul's words: "...alphabet heaven: curves and twirls and loops and swashes..."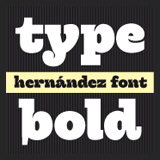 Like Lady René, this cheeky display font is a recent Sudtipos release from a newcomer to the foundry. Daniel Hernández' heavy slab serif comes with a unique feature. Offering a large number of alternates, Hernández Bold allows the user to compose words in different rhythms. It's a captivating font in every detail, graceful yet with a lot of attitude.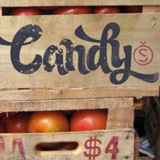 Inspired by Argentina and its culture, Alejandro Paul's Candy Script captures the country's spirit. It comes from the tradition of window sign painting, but its thick hand-brushed characters, with alternates for almost every upper and lowercase letter, have a personality all their own.
Sponsored Font: Great Escape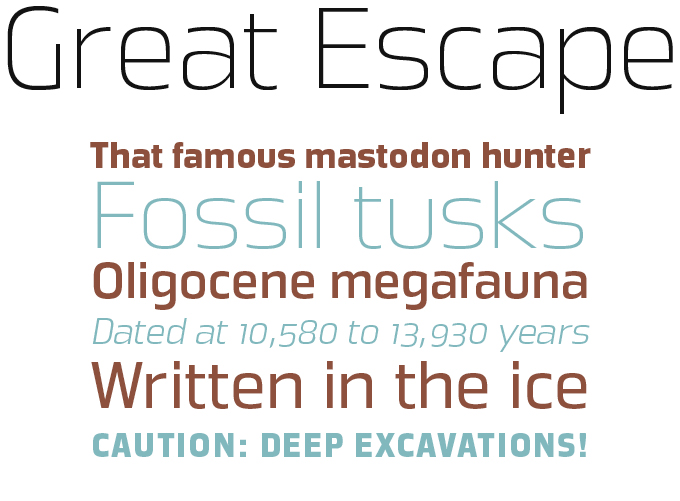 From the Typodermic foundry comes the brand new Great Escape family, a contemporary sans serif with a technical look and feel. Ray Larabie's design brings a personal touch to the popular 'squarish sans' model. Subtle contrasts between the thick and thin parts of each letter lend a human touch to the text and enhance legibility. For a more literary impression, use the balanced set of oldstyle figures. Great Escape is a versatile family in seven weights plus italics, covering a wide range of uses, from giant headlines to small footnotes. Great Escape is a well-made yet affordable sans family for magazine design, corporate identities, branding, signage and more.
Have your say

— Dina Lydia, Seattle, WA, July 27th, 2010
Your opinion matters to us! Feel free to share your thoughts or read other people's comments at the MyFonts Testimonials page.