While the introductions to this newsletter usually amount to no more than idle chit chat, this month's intro is pure hard sell. We won't make it a habit, promise. So… with Halloween successfully overcome and Thanksgiving on its way, the holidays are approaching at breakneck speed — and we have the fonts to celebrate in style. Whether you're creating greeting cards, flyers, menus, websites or invitations, choose from our enormous variety of lovely seasonal dingbats and icons to invest your designs with that irresistible X(-mas) factor. You'll also need letters, though. What better way to find great new alphabets than by browsing this month's successful new fonts? But before presenting our bright new stars we'd like to draw your attention to a very good cause indeed — a new Font Aid project called Made For Japan, all the proceeds of which will be donated to organizations that support the victims of the March earthquake and tsunami (the distributors waive their usual percentage). The font contains gorgeous artwork from almost 300 designers, so by buying it you'll also do yourself a favor.
This month's Rising Stars
Special mention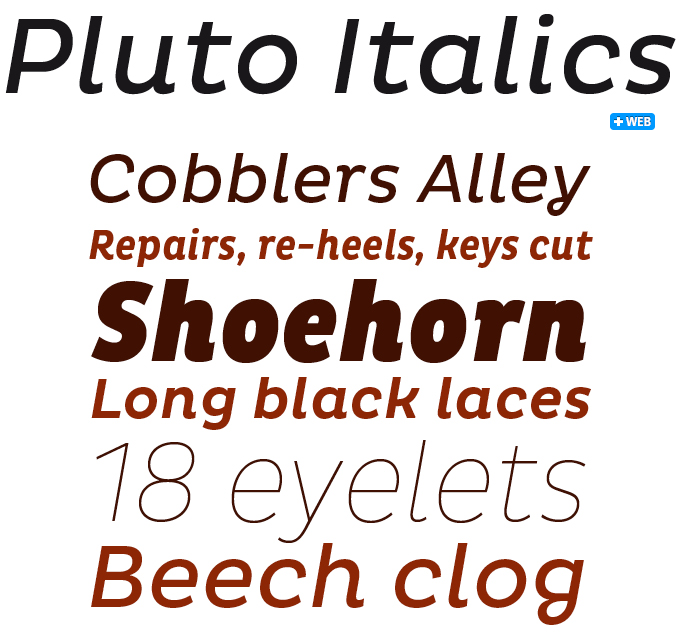 Few people realize that each of the foundries working with MyFonts makes its own decisions about pricing, marketing and product development. Some foundries have a knack for coming up with just the right strategy at the right moment — and when the fonts are good, the result may be an extraordinary success. Such was the case with Pluto. Released with an incredible introductory offer, its sales went through the roof and secured HVD Fonts what is probably going to be one of the best selling fonts of the year: Pluto is definitely up there with the stars. Now the brand new Pluto Italics are available at the same sweet temporary price. Sixteen well-equipped fonts for $49 — what are you waiting for?
Text family of the month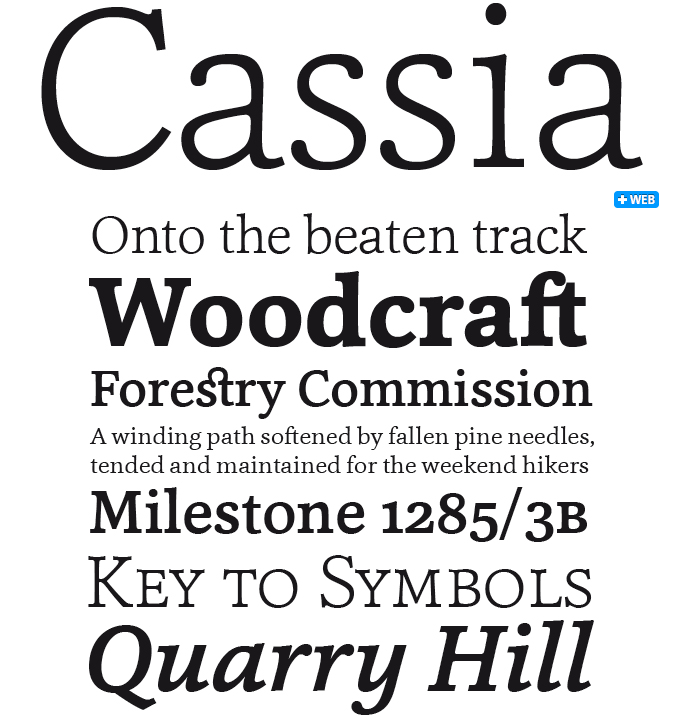 In just over six months Hoftype, a one-man foundry from Germany, has released an impressive collection of accomplished and affordable text families. The company's principal is no newcomer: for years, Dieter Hofrichter worked with the late, great Günter Gerhard Lange at Berthold. While Cala, which we featured in this newsletter a few months ago, is a crisp, contemporary interpretation of the Venetian oldstyle, the new Cassia is a dynamic modern-face, somewhere halfway between a humanized slab serif and an updated Clarendon. More individual and agile and decidedly warmer than most Slab Serifs, it oozes dynamism and vitality, and yet is still superbly readable.
Cassia comes in ten styles in OpenType format, with extended language support for more than 40 languages. All weights contain small caps, standard and discretionary ligatures and multiple figure styles including fractions and scientific numerals.
Follow-Up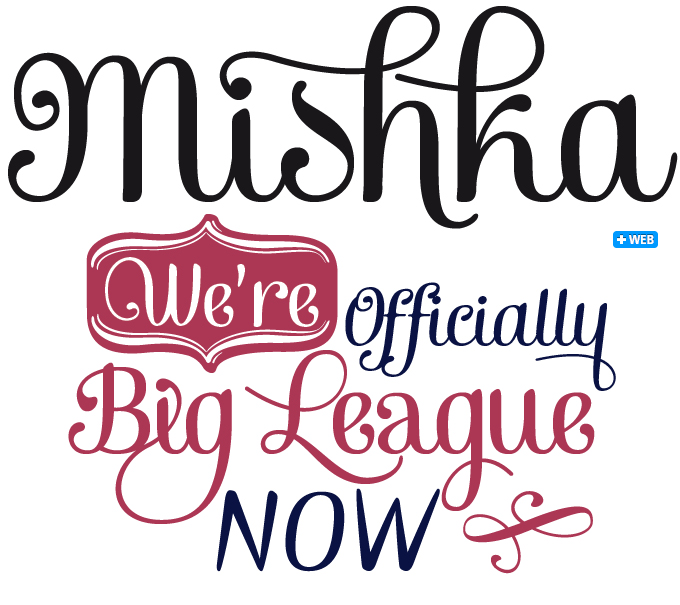 Mishka is the latest offering from Fenotype designer Emil Karl Bertell, and a nice example of his signature style — a playful and personal view of scripts that mixes clear and informal lettershapes with a taste for the exuberant and decorative. Mishka is a pleasant upright script that offers its users plenty of options to customize headlines — just activate Swashes, Stylistic Alternates or Contextual Alternates in any OpenType-savvy program. Its small caps are a font within a font: an energetic set of sans-serif caps that combine well with the scripts but offer a distinct style. Mishka Ornaments is a separate font of ninety typographic ornaments designed to work perfectly with the upright and italic.
If you like this typeface from Fenotype, check out some of their other fonts: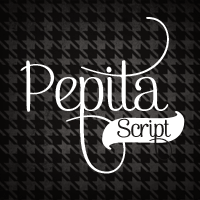 Pepita Script is a flexible and easy-to-use connected script. Apart from a collection of supple letters (with plenty of swash alternates and ligatures) it also offers a series of matching ornaments. For best results, combine all 3 weights of the font.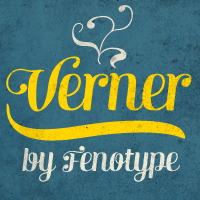 Verner is the 'script brother' to Fenotype's Verna. While the sister is playful yet strong-willed, Verner is clearly in touch with 'his' feminine side. Verner strikes just the right balance between the handwritten and the orderly, between legibility and decorative whim.
For the best price purchase Barber, Pepita Script and Verner as one package.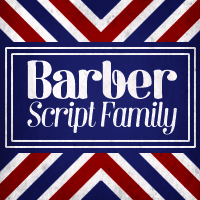 Barber is a versatile script font family in four weights. While Barber 1 is elegant and neat Barber 4 is cheerful, strong and full of warmth. When used in OpenType-savvy programs; Barber's Contextual Alternates, Swash and Stylistic Alternates work their magic.
Sponsored Font: Maqui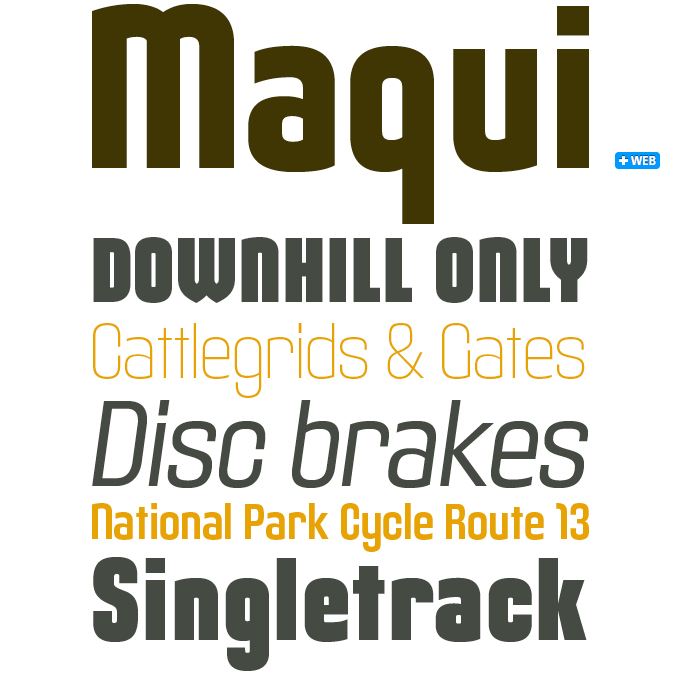 Typodermic's Maqui is something else. Designer Ray Larabie calls it a "post-industrial" font family, but it is more than that. It is about as eclectic as a clean, minimalist sans-serif can get. Some of its shapes, like 'A' and 'W', are Gothic (as in "Gothic cathedral"). Others refer to the squarish letterforms in the Eurostile tradition, or the gridiron rigidity of nineteenth-century grotesques. The way the curves connect to the stems — with no trace of a spur or serif — references more recent stylistic inventions. What is most remarkable about this cross-historical mashup is how well it works. On both extremes of the spectrum (UltraLight, Light, Black) the family offers ample possibilities to set striking headlines, both in lowercase and all-caps. The middle weights will also work well in longer, medium-sized text settings. At only $90 for the entire 16-font family, Maqui will add more than one color to your typographic palette.
Have your say

— Kalee, Texas
Your opinions matter to us! Feel free to share your thoughts or read other people's comments at the MyFonts Testimonials page.
---
MyFonts is on Twitter and Facebook!
Join the MyFonts community on Twitter and Facebook. Tips, news, interesting links, personal favorites and more from MyFonts' staff.