Ten days ago, we sent you our list of
2011's most popular fonts
— and received a heart-warming response on
Twitter
,
Facebook
and elsewhere. Thanks to all of you who wrote, tweeted or "liked"! With this edition of Rising Stars, we're back in the present with a newsletter full of new fonts that are successful right now. It's a wonderfully varied bunch, with special attention to the latest crop of interesting text fonts. Enjoy!
This month's Rising Stars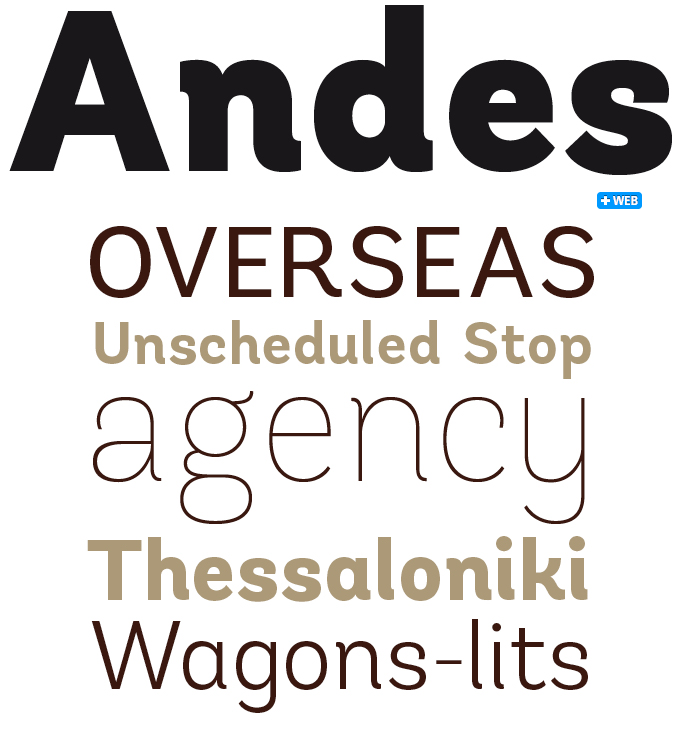 It is not so easy to define the "latino" pizazz of many typefaces from South America, but
Daniel Hernández
's fonts certainly have it.
Andes
is not unlike other friendly sans-serifs that have recently appeared; yet its detailing is unlike any other. It is a subtle thing: the top of the 'a' curling up on itself, the somewhat cheeky terminals on 'c' and 's', the swing of 'k', 'K' and 'R'. Quite deliberately, Hernández set out to design a face with some incongruity, using contrasting principles within the same font. The result is a lively, pleasant and somewhat unusual face in eight weights that works well in headlines as well as longer texts.
Follow-Up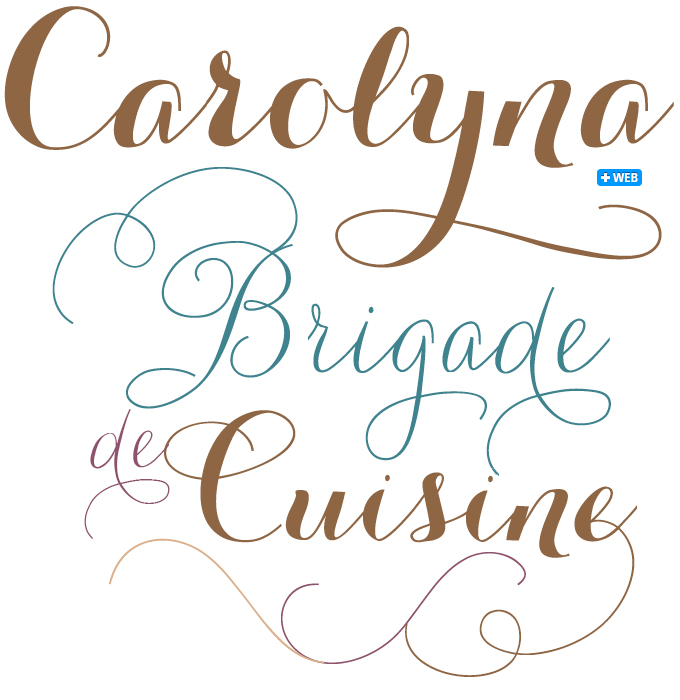 The popular Carolyna Pro made it into last month's edition of this newsletter, and its success story continues. The Emily Lime foundry followed it up with a bolder sibling, and sassy Carolyna Pro Black soon danced its way to the very top of our Hot New Fonts list. The family's whimsical and charming take on contemporary calligraphic styles has obviously hit the spot with many of our users. The Carolynas use OpenType features to assist with letter flow and to give each creation that modern, hand-lettered touch. With over 1000 characters, there are many stylistic alternates and fun swashes to choose from. Note: both fonts work best with OpenType-friendly applications.
If you like this typeface from Emily Lime, check out some of their other fonts: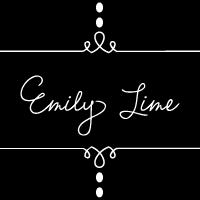 Like a self-titled debut album, Emily Lime was a bit of a manifesto for the foundry of the same name. Their first font to become available at MyFonts, it has most of the characteristics that mark designer Emily Conners' work: spontaneity, flow, quirkiness and a lot of OpenType features to help make each typographic design unique and interesting.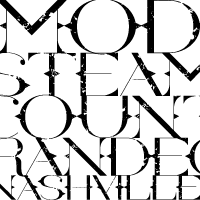 Revel is a peculiar mixture: a stylish blend of high fashion and straddle-legged western-style bravura. Use all caps for a modern sophisticated look; or type in all lowercase for a more youthful rocker effect. This hybrid font comes with alternates, decorative elements, ligatures and even a few swashes thrown into the mix.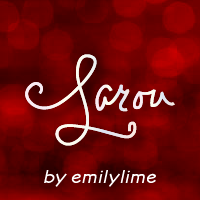 This script font is probably the craziest of Emily Lime's creations. Yet even as it sways, rocks and jumps all over the place, it retains its legibility. Larou was created to be original, fun, and imperfect. Letters are not uniformly sized, but are created such that the final outcome is unpredictable and interesting. Larou includes alternates and ligatures to assist with readability and flow.
Sponsored Font: Sommet Rounded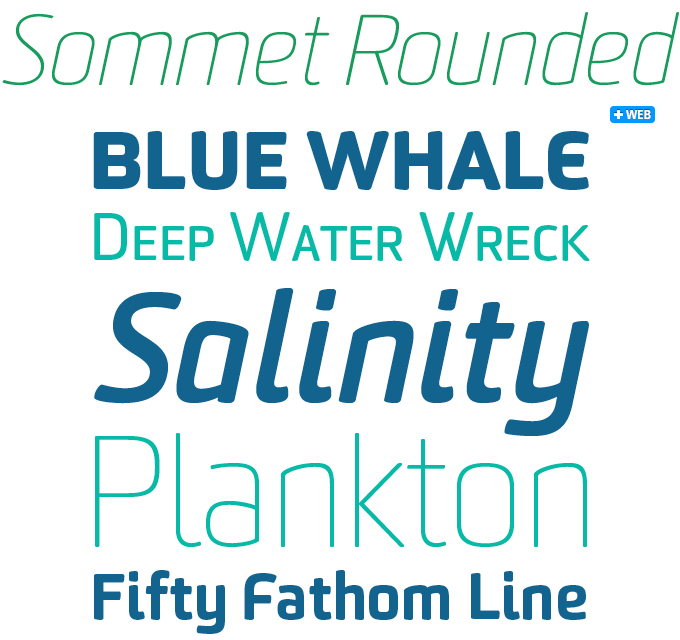 Sommet Rounded is a member of the Sommet suite, the successful superfamily from the insigne foundry. Sommet is designer Jeremy
Dooley's take on the popular model of the squarish, simplified sans-serif. Sommet Rounded enhances the typeface's retro-futurist feel by rounding off the terminals. Sommet Rounded has retained Sommet's condensed, rectangular silhouette and angled horizontals — but the overall impression is friendlier and less formal. In a layout requiring both typographic consistency and a wide range of type styles, the Rounded variant can be easily mixed with the other Sommets. It has several figure styles as well as small caps.
Have your say

— Evan Frangos (@EvanFrangos) on Twitter, January 9, 2012
Your opinions matter to us! Feel free to share your thoughts or read other people's comments at the MyFonts Testimonials page.
---
The Webfont Showcase wants your work!
Let us know about the exciting work you're creating with our webfonts.
We love to see webfonts used in navigation, layered over images, in logotypes and mastheads, in extended body settings ? basically anywhere text can be set using webfonts.
Find our submission form here, tweet us @myfonts or share something with us at our Facebook page.
We'll feature the best examples in our Webfonts In Action pages, plus we're on the lookout for projects to cover in more depth in our case studies.