It's either/or, this month, on MyFonts' list of popular new fonts. The crop of successful new typefaces is neatly divided into playful, informal script faces, and cool, clean sans-serifs; not much else in between. Apparently, those are the quintessential typographic tools in this day and age, and who are we to complain? Our foundries offer a wealth of possibilities in both genres, and there is a lot of quality out there. In the elevated realm of typographically sophisticated text faces, there is more nuance, as our selection below shows. Happy browsing to all, and for those professionals who come to TypeCon later this month: we are looking forward to meeting you at our booth!
This month's Rising Stars
Designer Ryan Martinson of Yellow Design Studio cites an impressive range of typefaces that have influenced Thirsty Script: the font is described as "a marriage of elements from vintage signage scripts, Wisdom Script, Deftone Stylus, Lobster and even Proxima Nova." The result is a cursive script with a handmade feel. It is friendly with an edge — part retro script, part modern sans serif italic. Unlike the script faces that form its main sources of inspiration (all one-weight fonts), Thirsty Script comes in six weights, from Light to Black. It is typographically sophisticated, with old-style figures, contextual alternates (for a slightly more traditional feel), multiple language support, and a set of alternates and ligatures.
Follow-Up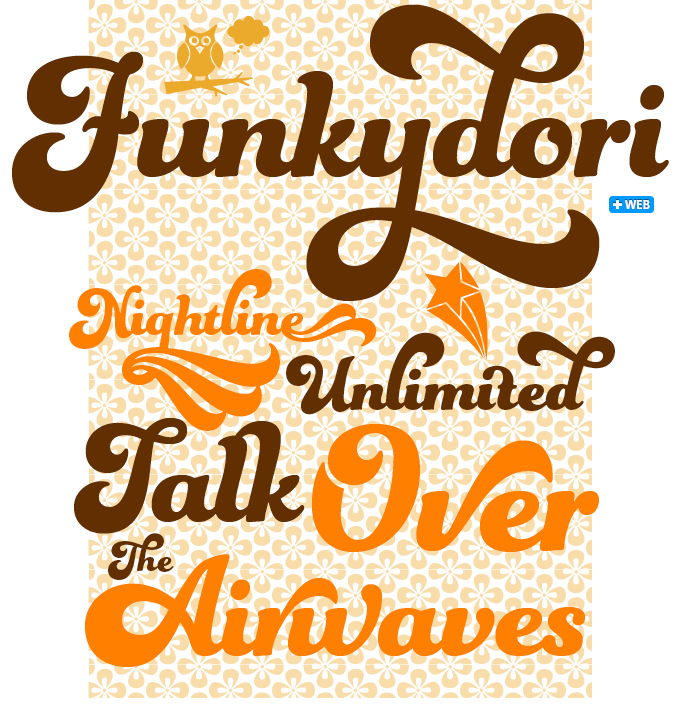 [
For those familiar with Laura Worthington's elegant scripts, the soulful Seventies font Funkydori must have been something of a surprise — and proof of the designer's versatility. Funkydori perfectly captures the groovy atmosphere of the era, and has found many far out friends in the two months since it came out. Equipped with 213 alternates, thirteen discretionary ligatures and 38 ornaments, the font allows for a wide variety of variations within its familiar-looking idiom.
If you like this typeface from Laura Worthington, check out some of her other fonts: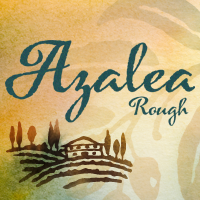 Laura Worthington's new Azalea family has a glimmer of the exotic, a touch of the unusual. Azalea Rough has a rustic, organic feel with a distinct irregularity to the letters. It features an alternate set that is slightly more casual than the standard set.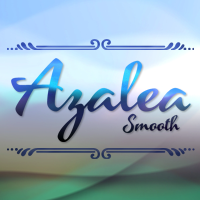 Azalea Smooth is the sleeker variant of Worthington's new Azalea family of big, fancy, flourishing letters. The clean lines of Azalea Smooth accentuate its jaunty, angular letterforms, giving it a modern look.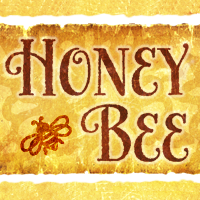 Honey Bee is a casual all-caps typeface with the look and feel of handwriting. It features ninety alternate characters, including a set of uppercase and lowercase letters with standard serifs. The font comes with twenty ornaments in the same informal style.
Sponsored Font: Parfumerie Script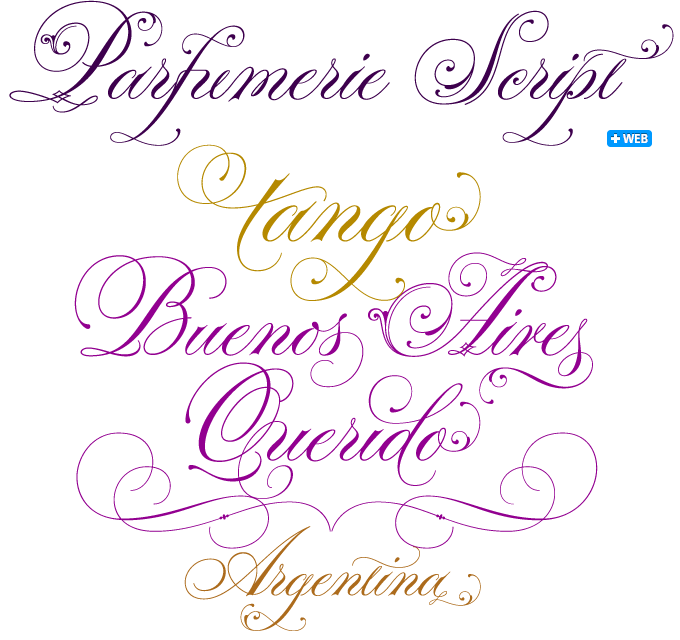 Parfumerie Script from Typesenses is an elegant connected script packed with hundreds of alternates. Based on the calligraphy of its designer, Argentinian Sabrina Lopez, Parfumerie Script offers lush curves and the finest of swashes. It comes with a special set in a unique local style: an ornamental form native to Buenos Aires, called "Filete Portenio", which is what the Decorative option stands for. All this and more is contained in the Pro Version — over 2,500 glyphs in a single font. If your software is not fully OpenType-compatible, choose the Decorative, Curly, Text and other varieties, which offer specific sections of Parfumerie's huge set of options. Parfumerie Script was selected in the Tipos Latinos 2012 Latin American type design competition as one of the best display fonts.
Have your say

— Peter G from Columbus, OH, June 16, 2011
Your opinions matter to us! Feel free to share your thoughts or read other people's comments at the MyFonts Testimonials page.
---
MyFonts is on Twitter and Facebook!
Join the MyFonts community on Twitter and Facebook. Tips, news, interesting links, personal favorites and more from MyFonts' staff.