We partly wrote this newsletter in Milwaukee, where the MyFonts team has enjoyed a few days of intensive networking and font-tasting during TypeCon, the international conference organized by the North-American Society of Typographic Aficionados. Not only does this yearly get-together allow us to connect with a growing number of foundries and type designers, it's also an occasion for the MyFonts team, usually divided by the Atlantic Ocean, to meet up and brainstorm about the future.
Meanwhile, we present the most successful new typefaces of the past month, as well as a selection of interesting text faces for extensive body text settings. Attention impulse buyers: many of these fonts are available at a temporary discount — some almost too good to be true.
This month's Rising Stars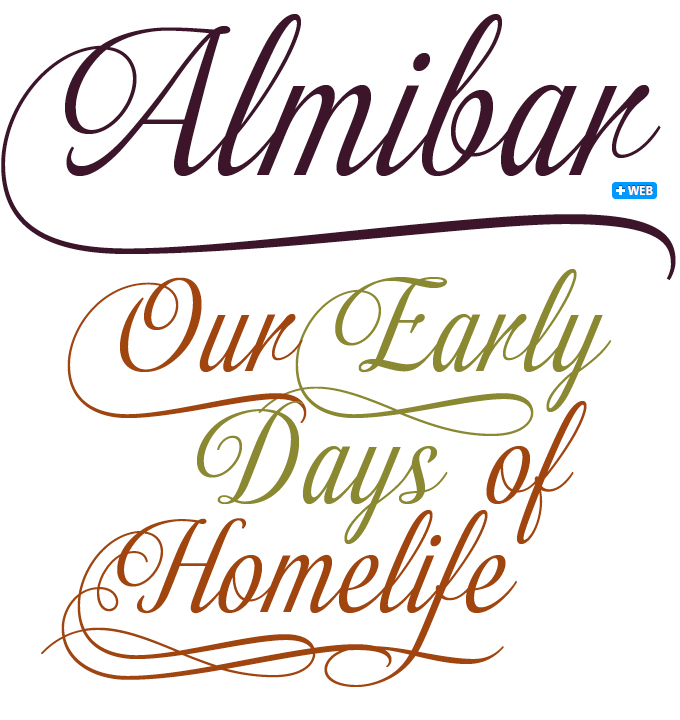 Based in Bogotá, Colombia, designer Manuel Eduardo Corradine has released a string of script typefaces in a broad range of styles, from witty handwriting fonts to ornamented formal scripts. Almibar is possibly his most sophisticated typeface to date. It comes with a huge set of alternate characters, including dozens of classy, doubly-swashed decorative caps. A quick look at the glyph page of the Pro version will give you a good impression of the kind of goodies Almibar has to offer. If you're not intending to use applications with full OpenType functionality, don't choose Almibar Pro, but take the regular Almibar instead, adding Swash1 or Swash2 — or both — for decorative purposes.
Follow-Up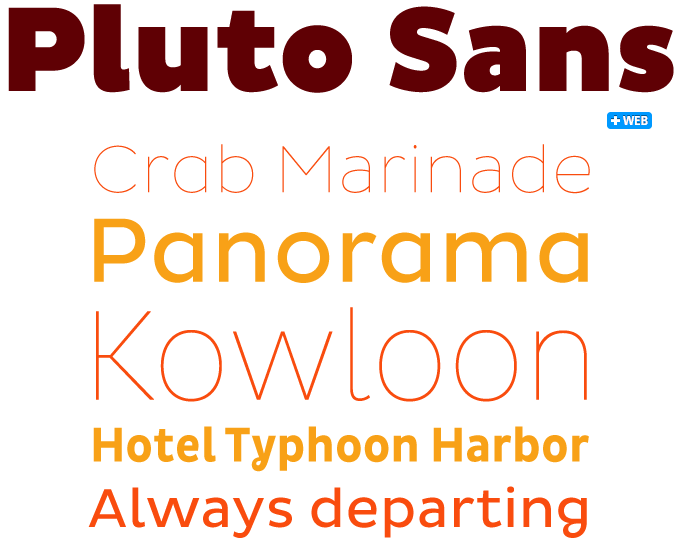 Pluto Sans is a companion to Pluto, last year's absolute best-seller. While the original Pluto isn't exactly a serif typeface, it does have bent terminals and other somewhat eccentric details that make it less than ideal for longer text settings. Pluto Sans solves that problem. Its straight strokes and simple forms make it a perfect typeface for body texts in smaller sizes and for usage on screens. And just like its older brother, Pluto Sans is a hit.
If you like this typeface from HVD Fonts, check out some of their other fonts: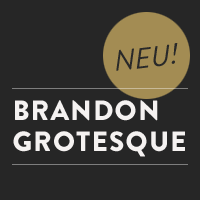 With Brandon Grotesque Hannes von Döhren took a fresh look at the geometric modernist classics from early twentieth-century Germany. The geometric shapes of the compass and ruler were optically corrected for better legibility and harmony. The rounded corners lend the typeface a softer look.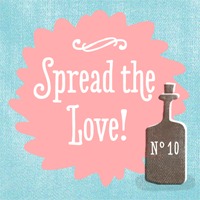 Behind Love Potion's seemingly simple concept are a load of nifty features, including extravagant ligatures, swash letters, catchwords, arrows, borders and other goodies. Just like HVD's more serious-looking fonts, Love Potion offers everything needed for professional typography.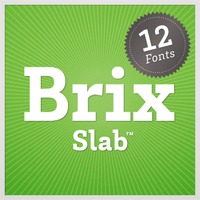 Typefaces, we have been taught, are the building blocks of graphic design; and Brix Slab offers building material of a particularly robust calibre. Brix Slab and Brix Slab Condensed form an extended family of 24 fonts, optimized for longer texts and highly readable in small sizes.
Sponsored Font: Dharma Gothic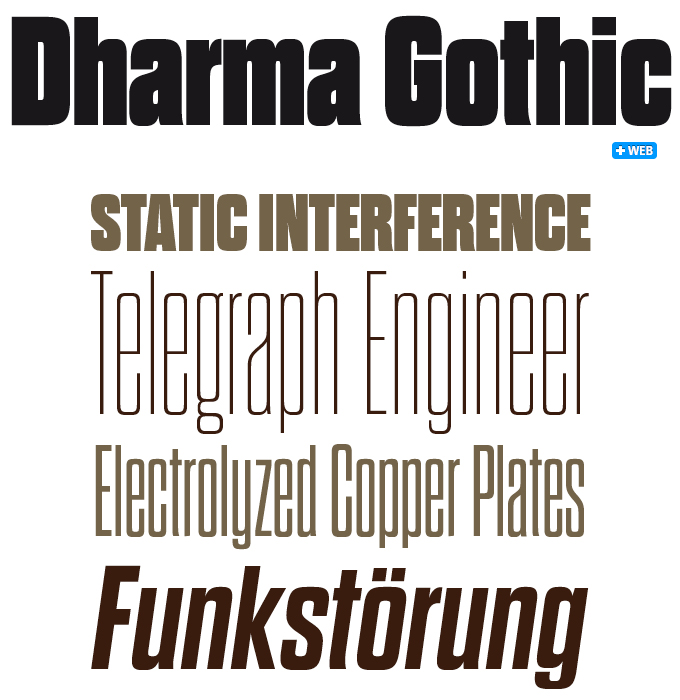 Japanese designer
Ryoichi Tsunekawa
has produced a wide range of striking display faces inspired by historical models, released through his
Flat-it
and
Prop-a-ganda
labels. His
PAG Revolucion
has even made it into the Obama
re-election campaign
. The typeface featured above is
Dharma Gothic
, one of his most extensive type families. It's probably also his narrowest. The model for Dharma Gothic was a late nineteenth-century catalogue of the Hamilton Wood Type company — the very same factory that now hosts the wonderful
Hamilton Wood Type Museum
in Wisconsin. The Dharma Gothic family comes in no less than 42 weights: three widths in seven weights, with italics for all of 'em. A great set of fonts for attention-grabbing headlines, posters, menus, book covers, information graphics, and more.
Have your say

— Sonusmac, June 18, 2012
Your opinions matter to us! Feel free to share your thoughts or read other people's comments at the MyFonts Testimonials page.
---
MyFonts is on Twitter and Facebook!
Join the MyFonts community on Twitter and Facebook. Tips, news, interesting links, personal favorites and more from MyFonts' staff.