Over the past year or so, we've seen a subtle shift in typographic tastes. While until recently the top 10 of our Hot New Fonts was dominated by witty, wild display fonts and scripts, these days there's a more serious-looking bunch of fonts up there.
Of course the success of large sans-serif and slab-serif families is influenced by the many generous introductory offers. But even so: more and more users seem to want their designs to have that cool, clean look of modernity and need the fonts to match. But diversity is still the name of the game today — which is what the range of choices in each and every newsletter reflects. Enjoy.
This month's Rising Stars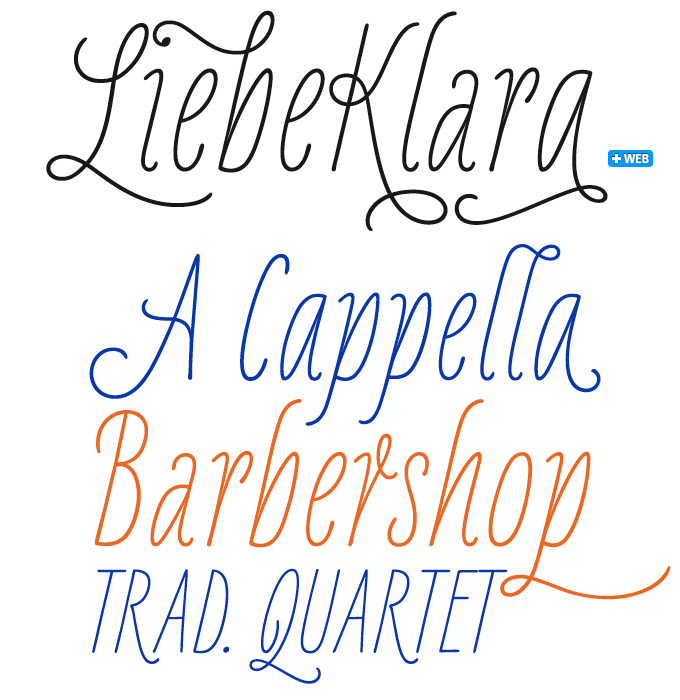 LiebeFonts, the one-woman foundry of Berlin illustrator Ulrike Wilhelm, started out with a collection of witty picture fonts, but has since gravitated towards lovingly crafted alphabet fonts. The handmade touch is still there, although Ulrike's typefaces are smoother and more refined than many hastily scribbled display fonts out there. Her latest creation is called LiebeKlara — and it's kind of an italic companion to the successful LiebeErika. It will work fine as a standalone display face too: on menus, in brochures or (used big!) on the web. It's a festive font with mouth-watering swashes and gourmet contextual alternates and ligatures available through OpenType features — check out the subtly and not-so-subtly different characters in the sample above. Combine with LiebeOrnaments or LiebeMenu for added fun.
Follow-Up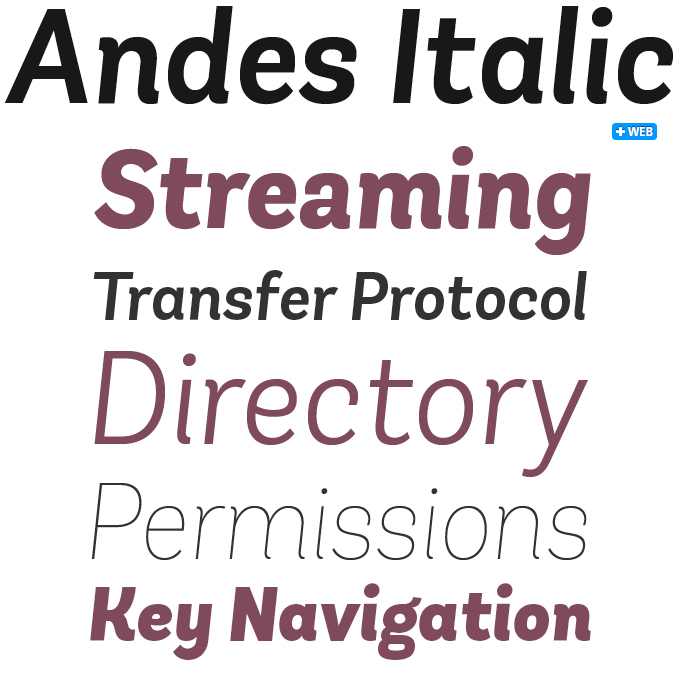 After last month's mention in this newsletter, Latinotype's Andes Italic has continued to be successful. Andes is a spirited display and text face; its new Italic adds extra calligraphic flow to the family DNA. With a range of 10 weights of uprights and italics, Andes is now a very usable text-and-display family. The recent addition of Andes Condensed makes the family all the more versatile. Like its older relatives, the Condensed version has been a big success — helped by yet another generous introductory discount. See below!
If you like this typeface from Latinotype, check out some of their other fonts:
Having acquired Andes and its Italic at a too-good-to-be-true price, demanding users may have felt the need for a narrower and more economic version. Andes Condensed is just that, available at a fantastic discount until September 17, 2012.
This is the first alphabetic font by illustrator and bookbinder Guisela "Co" Mendoza. Ride my bike has the quirky and adorable style of her pictures and patterns. The font contains more than 600 glyphs, including 91 witty dingbats.
Kahlo by Luciano Vergara is described as a "Latin hipster" typeface: sober and stylish, an almost monolinear family of four weights with elegant italics and initials, and a set of alternates. Use for magazine headlines, posters, logos, packaging and more.
Sponsored Font: Adelle from TypeTogether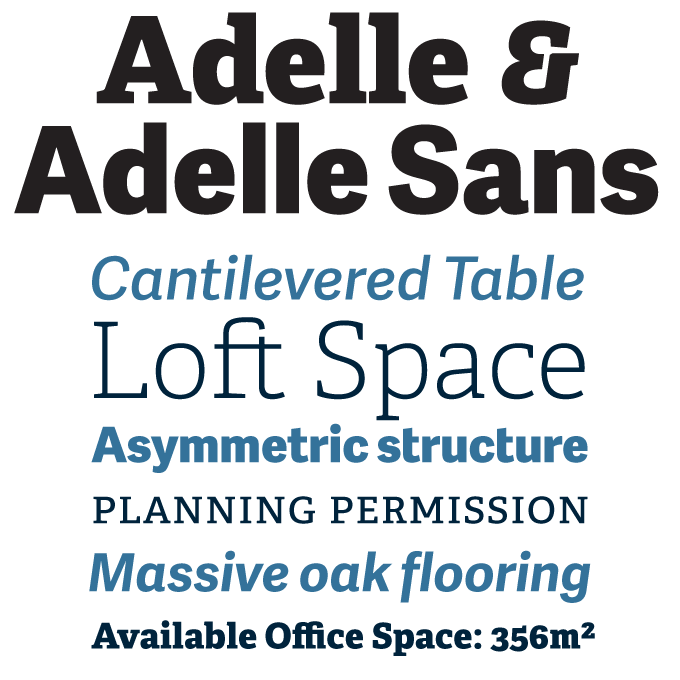 Adelle and Adelle Sans by TypeTogether's Veronika Burian and José Scaglione form one the most successful pairs of typefaces in recent years. They can be encountered across the world in magazines, newspapers, books and on the web. A slab-serif face conceived specifically for intensive editorial use, Adelle's personality and flexibility make it a real multi-purpose typeface. It is legible and neutral in text sizes, while showing its personality through a series of measured particularities when used larger. The sans-serif companion Adelle Sans is a clean and spirited take on the traditional grotesque, combining an unobtrusive appearance with lively detailing. With seven weights and wonderfully readable italics, the slab-serif and its sans counterpart collaborate gracefully on the page. Equipped with small caps, several sets of figures, support for over 90 languages and icons, Adelle and Adelle Sans epitomize flexibility and functionality. Adelle, the winner of the gold prize at the 2010 ED Awards, is already available on MyFonts as a webfont; Adelle Sans will follow soon.
Have your say

—Rosa from Costa Rica, August 15, 2012
MyFonts is on Twitter and Facebook!
Your opinions matter to us! Join the MyFonts community on Twitter and Facebook, and feel free to share your thoughts or read other people's comments. Plus, get tips, news, interesting links, personal favorites and more from MyFonts' staff.