The label on this month's newsletter could read "Now with more news!" Replacing the Follow-Up section (which had begun to feel too much like
old
news), we're introducing a small section of items about fonts, foundries and type designers. The best news for our users is probably that the price of fonts keeps going down — several of the typefaces in this newsletter were introduced with mind-blowing introductory offers. New discounts are added every day. To stay updated about special offers, visit our revamped
Specials
page.
This month's Rising Stars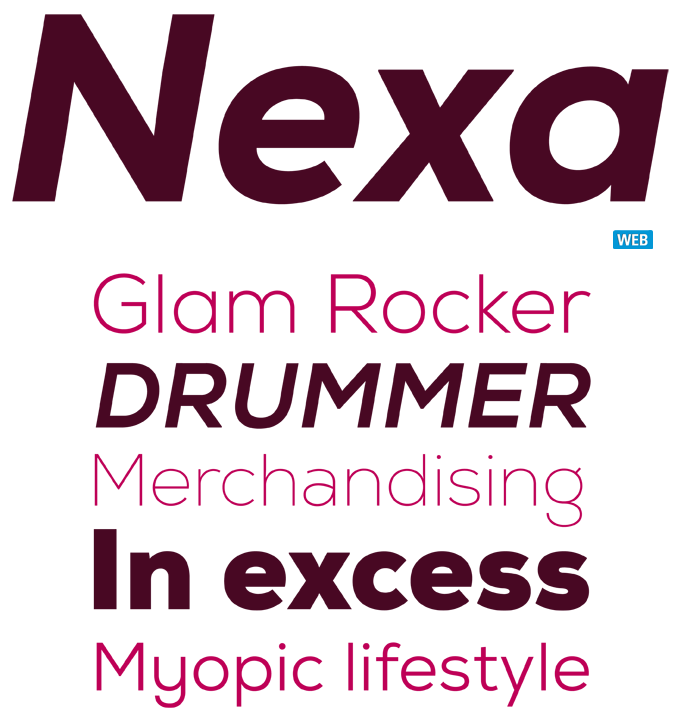 Released in early October, Nexa from FontFabric was offered at a record-breaking, too-good-to-be-true introductory price, and sailed smoothly to the number one spot on our Hot New Fonts chart. But as we've said before, a great offer alone does not guarantee a hit. Even at a 90% discount, a font family must be original, well-made and complete in order to deserve its success; and Nexa is all that. The Nexa family comes in 16 weights — eight uprights with matching italics. With its geometric yet optically balanced design, it offers excellent legibility in web and print design, both in headlines and longer blocks of text. An accomplished and very usable family, Nexa is likely to remain successful at its (very affordable) full price.
Sponsored Font: Kobern from The Northern Block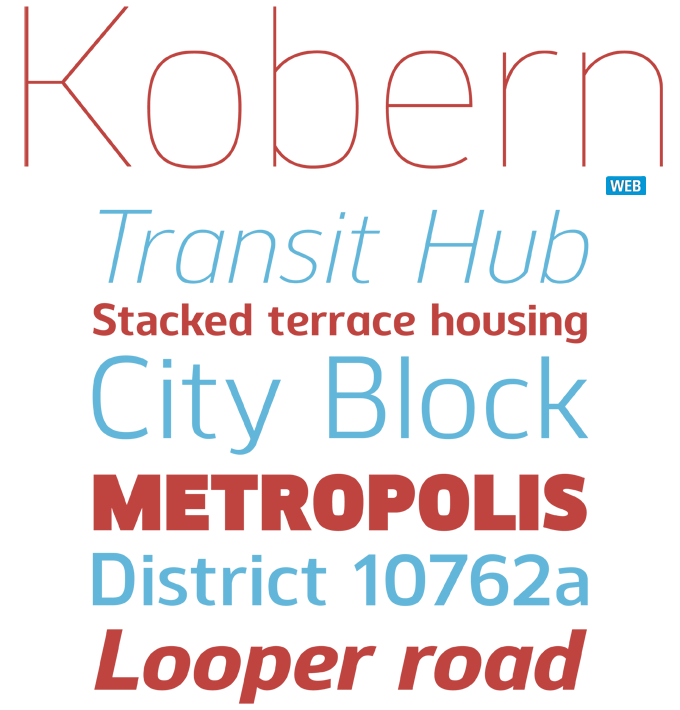 Since its inception in 2006
The Northern Block
, the microfoundry directed by designer
Jonathan Hill
, has published an ongoing string of trend-conscious yet usable text and display typefaces. Most of Hill's recent fonts, such as the successful
Regan Alt
or the punchy, practical
Hackman
, are strong sans-serifs with simple, contemporary silhouettes. This month's sponsored font, the sturdy
Kobern
, falls into the same category. Using a squarish oval as an underlying basic shape, the letterforms' distinct lateral emphasis combined with condensed proportions helps improve readability and economic use of space. Ideally suited for a wide range of modern applications, Kobern comes in nine weights with italics, with 540 characters per font, including five variations of numerals.
Have your say

— Posted to MyFonts' Feedback page on October 22, 2012
MyFonts says:
Hmmm. Interesting idea - we've passed it along to our Development team for review and consideration!
---
MyFonts is on Twitter and Facebook!
Your opinions matter to us! Join the MyFonts community on Twitter and Facebook, and feel free to share your thoughts or read other people's comments. Plus, get tips, news, interesting links, personal favorites and more from MyFonts' staff.