With Christmas only days away, we can't help looking back at this remarkable year. One of the biggest changes in typography, of course, is webfonts. More and more websites look and work so much better now, being designed with great new typefaces instead of system fonts or type made into GIFs. Web designers can now order most of our new fonts as webfonts. The biggest news: since last week, our collection of webfonts includes thousands of classic and contemporary families from Monotype, Linotype and ITC. Meanwhile, here are some of last month's most successful new typefaces from independent foundries — a varied and enticing bunch.
Happy holidays from the MyFonts team!
This month's Rising Stars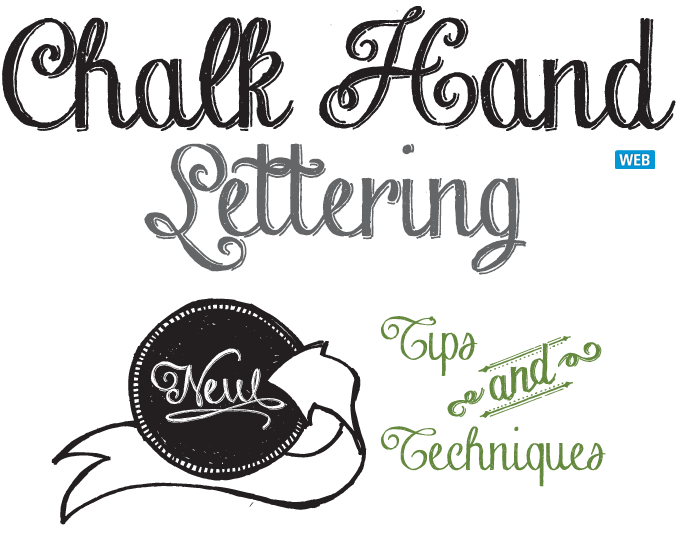 Chalk on blackboards has been the teacher's default communication medium for ages. On a more sophisticated level, traditional pubs use elegant lettering on slate to announce the day's menu. Lately, the lovely work by Brooklyn's Dana Tanamachi and other writing masters has triggered a new fashion in chalk lettering. For those who want to create the effect but lack the skills, Chalk Hand Lettering from Fontscafe may come in handy. While not nearly as refined as the stunning letterforms devised by Tanamachi and her peers, the font gives a nice impression of a deliberately naive script done on a blackboard, with or without shading. It comes with a versatile "Elements" set of keywords, banners and ornaments.
Text Family Follow-Up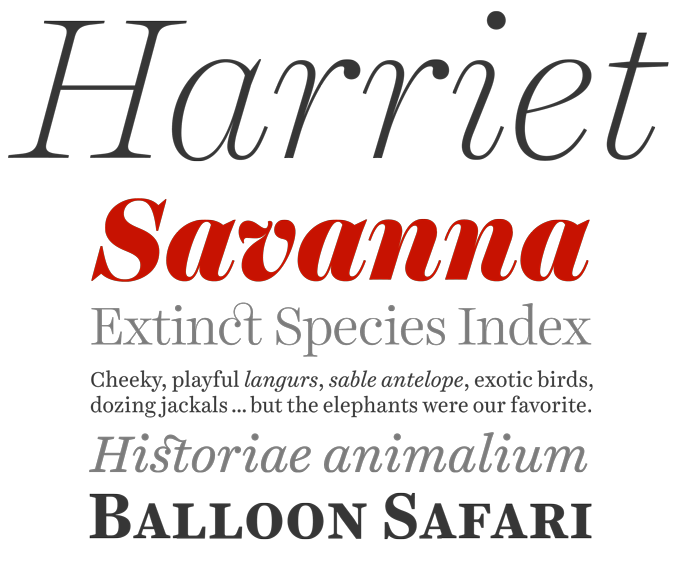 Last month we introduced the
Harriet
Series
from Chicago's
Okay Type
in our Text Font section. It's an impressive family — a contemporary reinterpretation of the serif text faces popular in mid-20th-century America and Britain — and it's been doing very well these past few weeks. It is easy to see why. The display styles give it plenty of oomph to build striking headlines, while the unobtrusive, sturdy design of the text styles makes it a true workhorse. Harriet, no doubt, is a keeper.
News Round-Up
In this section we pick out interesting news snippets from MyFonts' own kitchen and from the greater world of fonts, lettering and typography.
Pencil to Pixel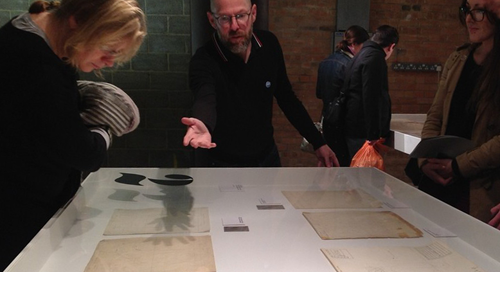 One of the most talked-about typographic events of the past few months was Pencil to Pixel at London's Metropolitan Wharf. For the first time, Monotype UK opened its legendary archives, treating typography lovers to a rich selection of its treasures — from original type designs by Eric Gill to rare type samples, tools, matrices and much more. It wasn't just a historical affair — taking the viewer through a century of rapid technological changes, the exhibition also discussed the future of type in the digital age. An issue of Eye Magazine was devoted to Monotype's unique heritage. The exhibition only ran for a short period, but there will be a follow-up. "Yes, it will travel," says its curator, Monotype's UK Type Director Dan Rhatigan (pictured above). We'll keep you posted.
Codex issue 2: Raising the bar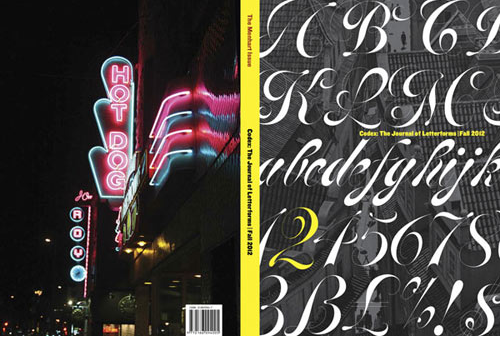 People have been predicting the "end of print" for decades, but there still seems to be a healthy market for well-made printed design magazines. Codex is a case in point: a paper publication that grew out of a popular blog, Codex reverses the current trend. The blog is ilovetypography.com and its founder John Boardley also edits Codex, helped by a handful of internationally known type specialists, including co-editor Paul Shaw. Amazingly, the entire run of 4,200 copies of Codex #1 is already sold out. Issue #2 is now ready, and it "sets the bar even higher" with contributions on the likes of Massimo Vignelli, Alan Fletcher and Oldřich Menhart, and an article about multi-lingual typefaces from David Březina of our own Rosetta foundry. The magazine now offers annual subscription.
Sponsored Font: Lust from Positype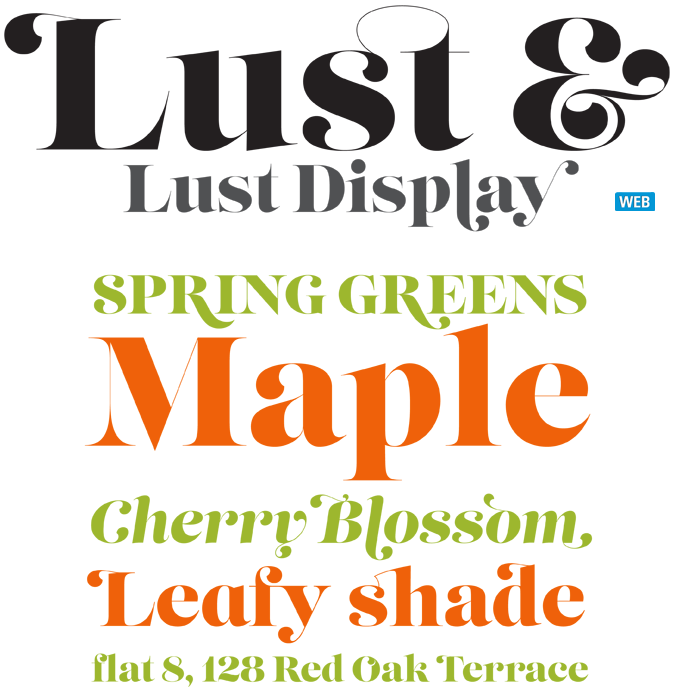 Designer Neil Summerour describes Lust as an "indulgent attempt to infuse wanton sensuality in a typeface." Navigating between the looseness of his scripts Fugu and Nori on one end of the spectrum and the deliberate rigidity of sans-serifs like Aaux Next on the other, Summerour chose to go for a curvy serif. To create a "lusty" typeface, he felt he needed "…almost demure, coy contrast, mixed with the flowing curves of a woman's body, incomplete, almost teasing ball terminals, and serifs that went on forever — so sharp they would draw blood if you touched them." The result is a seductive display face that needs a generous body size and room to breathe; this is especially true for the Display version, with extra contrast and hairlines so tense you could slice cake with them. Lust is packed with alternates to play with — OpenType features and the Glyph palette give access to endless variations of Stylistic, Contextual, Titling, Historical and Swash alternates.
Have your say

@BenDayhoe on Twitter, December 11, 2012
---
MyFonts is on Twitter and Facebook!
Your opinions matter to us! Join the MyFonts community on Twitter and Facebook, and feel free to share your thoughts or read other people's comments. Plus, get tips, news, interesting links, personal favorites and more from MyFonts' staff.