Useful: that's the key word in this month's newsletter. Whether you're a professional or a hobbyist, a web designer or an art director developing corporate publications or packaging — you'll find some extremely affordable as well as extremely sophisticated typefaces in this edition of Rising Stars. Enjoy.
This month's Rising Stars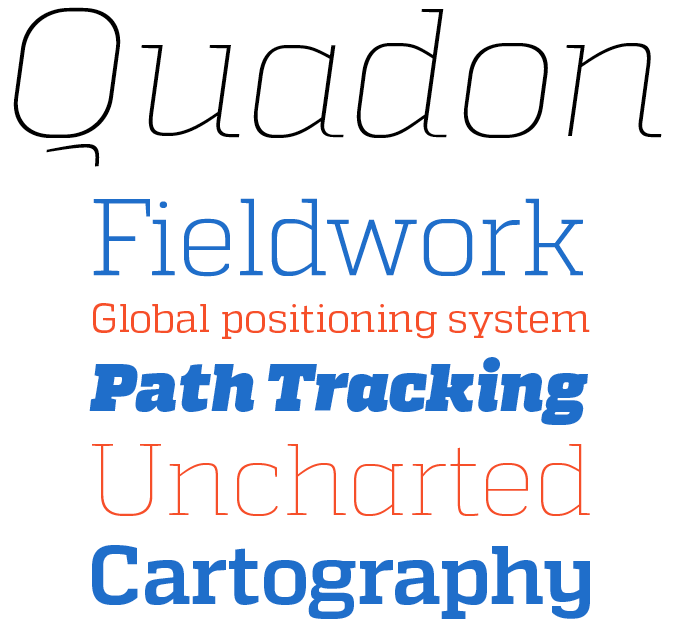 Berlin's Rene Bieder is one of those rare typographic one-man bands who has been successful with each of his releases — three in a row. After two sturdy sans-serifs (one of which, RBNo2.1, made it into MyFonts' "Fonts of 2012") Bieder has now struck gold again with Quadon. A squarish variety of the popular slab-serif genre, the family has been sitting comfortably at the top of our Hot New Fonts list for a couple of weeks. With nine weights and matching italics, Quadon is a modern, clear and flexible interpretation of the slab-serif model. The open shapes and large x-height keep the font legible in small sizes, while short descenders support the compact powerhouse center. Its wide range of typographic features and alternative glyphs allow for a fair degree of personalization. From the sensitive-but-sharp thinner weights to the punchy heavy weights, Quadon is well-suited for a wide range of tasks. Quadon is 80% off until April 30, 2013.
News Round-Up
In this section we pick out interesting news snippets from MyFonts' own kitchen and from the greater world of fonts, lettering and typography.
TDC Typeface Design 2013: the winners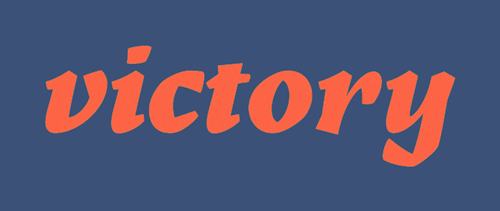 Each year, a jury of specialists picks the winners of the Type Directors Club's Typeface Design Competition, and the 2013 winners are now in. Out of a total of 200 entries from 33 countries, the jury (which included David Berlow, Stephen Coles, Abbott Miller and James Montalbano) chose 14 winners. The list is a diverse selection of text and display fonts including Japanese, Hebrew, Arabic, Greek and multi-lingual families. Among the winning fonts that can be found on MyFonts are Bernini Sans by Tim Ahrens, Daniel Sabino's Karol (above), Iskra by Tom Grace, Agmena by Jovica Veljovic and Jocham by Hubert Jocham. Winning new typefaces from Maximiliano Sproviero and Neil Summerour will hopefully become available soon.
Mediterranean Type Conferences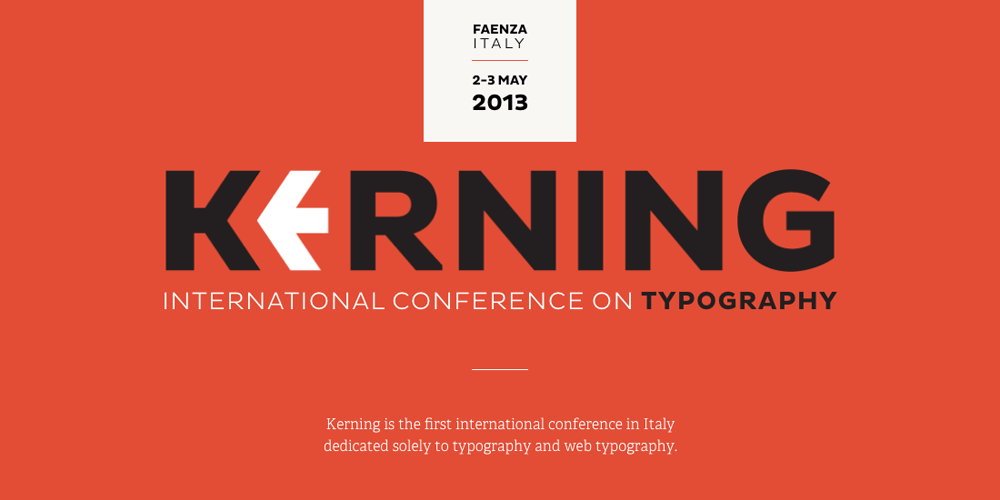 The world of type is no longer the centralized elite it was decades ago. Research, design and production is now taking place in hundreds of places around the world. This ongoing development is underlined by the many events that are taking place in cities that weren't on the typographic map before. MyFonts has played a role in opening up the global market to designers and users located just about everywhere, so we support events that happen in emerging typographic centers. We're contributing to Kerning (Faenza, May 2–3), Italy's first conference dedicated solely to typography and web type. And for the second time we'll be at ISType (mid-June), a growing initiative in Istanbul, Turkey, where MyFonts' Adam Twardoch and Jan Middendorp gave presentations on web fonts last summer.
MyFonts on your favorite social network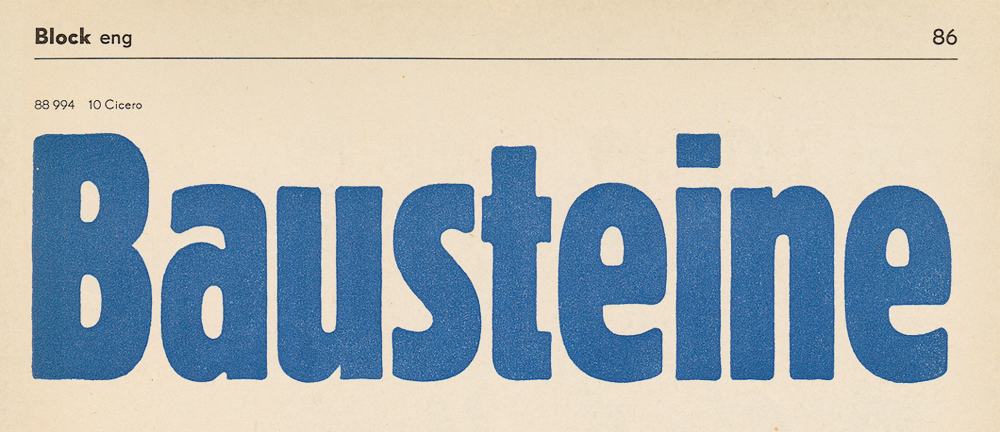 Believe it or not — the MyFonts team is made up of individuals with personal tastes. And each of us has preferences regarding the social and creative networks we're most involved in. So it's only natural that some of us tweet for MyFonts, some spend lots of time on Facebook, others collect inspirational imagery or hope to build geeky typographic archives on Tumblr, Pinterest and Flickr. There's even a blog in German. So take a look, and follow, like, add, join, pin or talk to MyFonts.
Facebook | Flickr | Tumblr | Pinterest | Twitter | MyFonts.de
Sponsored Font:
Geogrotesque from Emtype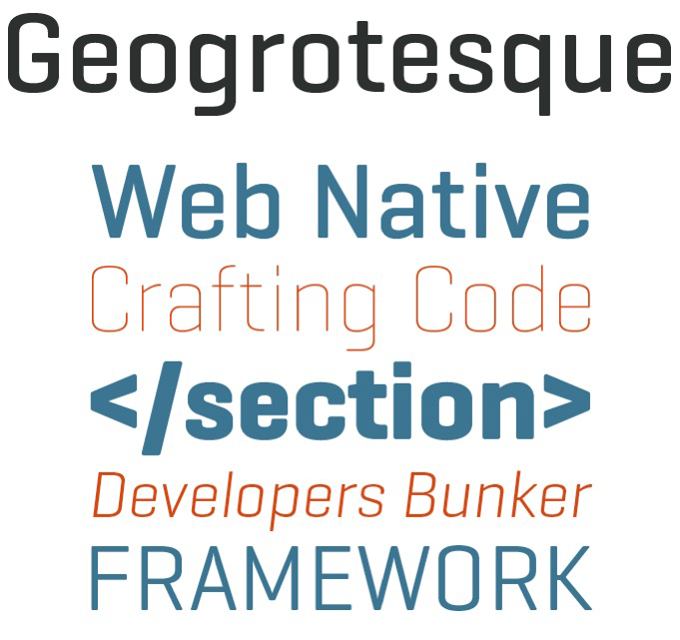 Ever since its release in late 2008, Geogrotesque from the Barcelona-based Emtype foundry has remained a steady seller. Geogrotesque belongs to the popular genre of the "squarish sans-serif " — the children of Eurostile, so to speak. Designer Eduardo Manso managed to strike a smart balance between clean-cut geometry and reader-friendly elegance. Based on a simple basic shape — a rectangle with curved top and bottom — the typeface is pure and regular without becoming bland or mechanical. With seven weights, Geogrotesque is a great headline family for magazines or annual reports, but will also work in text of intermediate length and point size. Its companion Geogrotesque Stencil offers an unusual and flexible set of headline fonts.
Webfonts at MyFonts