The big news of the last month is that MyFonts is now an official distributor for FontFont, one of the world's most influential type collections. For details, take a look at the news section below. These days the world of type design is even more "democratic" than when FontFont got started – any designer with a well conceived, well executed, well marketed font has the chance to succeed at MyFonts. So, like every month, we know that any of this month's stars could still be shining brightly in 20 years' time.
This month's Rising Stars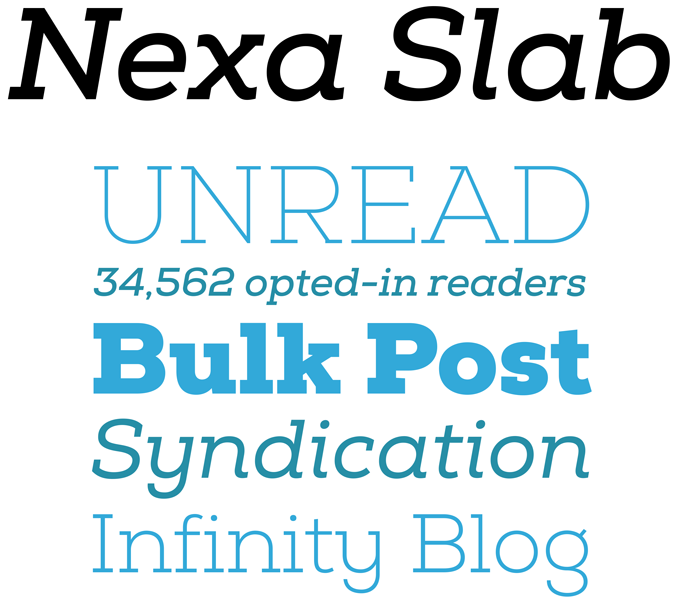 As well as being a bestseller for Bulgarian foundry Fontfabric, Nexa was one of last year's Fonts of the Year. So it will come as no surprise that designer Svetoslav Simov decided to expand the family, crafting a slab serif based on the same sound geometric skeleton that made Nexa such a successful, clean-cut sans. Contrary to the original Nexa (and similar to HVD's Supria Sans) Nexa Slab offers two very different slanted styles to accompany the upright: a modernist-looking Oblique, and a more fluid, friendly Italic. Nexa Slab taps into the tradition of classic slab serif fonts such as Lubalin Graph, Rockwell and Memphis, giving the genre a distinct personal twist.
News Round-Up
In this section we pick out interesting news snippets from MyFonts' own kitchen and from the greater world of fonts, lettering and typography.
New on MyFonts: the FontFont collection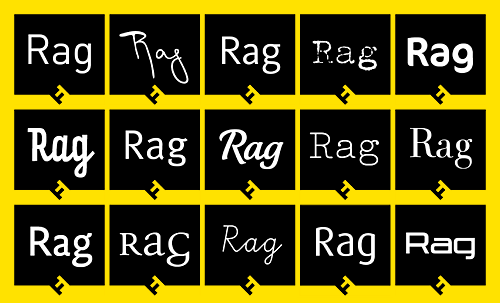 FontFont was started by designers Erik Spiekermann and Neville Brody in 1990, just as it became possible to create fonts independently. It soon became one of the world's most admired typeface collections, offering an astonishing range of fonts that became contemporary classics (each name preceded by "FF"): FF Meta, Dax, Scala, Blur, Trixie, Quadraat, Mister K, DIN, Tisa, Cocon, Clifford, Kievit, Clan, and many more. FontFonts have long been largely exclusive to the FontShop network. Now MyFonts is proud to announce that we offer the FontFont library in most of the world. Europe, except for Germany, Austria, and the Benelux countries, follows this fall.
Ampersand: discussing web typography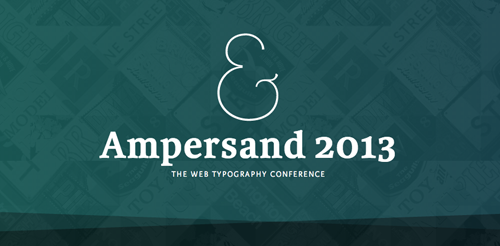 On June 28, 2013, the third edition of the Ampersand conference will take place in Brighton, UK. Ampersand is a one-day conference where knowledgeable web designers and type designers meet and compare notes. It is small-scale and affordable, but the quality of the speakers is top-notch. This year's line-up includes Erik Spiekermann, Mark Boulton, Nina Stössinger, Andy Hume, and Christian Schwartz. The event will also host the first international student type exhibition, showcasing the best of student type design from around the world. MyFonts is proud to be a sponsor — the event kicks off on Thursday evening, the 27th, with a pre-party at Brighton Music Hall, hosted by our team.
Web fonts at MyFonts

All of the top four Rising Stars fonts are available for licensing as web fonts. Visit Webfonts.info for HTML and CSS versions of this month's Stars, plus lots of articles, resources and a showcase of web typography in the real world.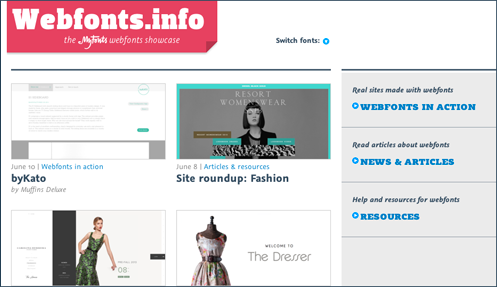 The showcase is now building up a decent collection of real world examples of webfonts in use, but we're hungry for more! Please use our contact form to send your examples our way for inclusion in the showcase.