We're working with our windows open today — spring is finally here. Of course, our figurative doors and windows here at MyFonts are seldom closed. We welcome all designers and foundries who have something new to offer (provided that it works and is legally theirs). This past month, dozens of new foundries joined MyFonts. We invite you to explore our What's New and Hot New Fonts pages to see what they've come up with. You'll also find some familiar faces there: new fonts by established foundries that have been part of MyFonts for a long time. Find out who among them have done particularly well in this new edition of Rising Stars.
Text family of the month

This month's text font is the latest offering from Dino dos Santos of Portugal, one of most prolific designers in the business. Dobra is a multi-purpose sans-serif with a strong personality. Released less than two months ago, it has already been remarkably successful.
Dos Santos explains that Dobra was based on his earlier typeface Dione; however, with Dobra he has resolutely taken the concept to a different level altogether. Dobra is geometric and robust; its unorthodox shapes lend a unique character to medium-sized and large texts. In smaller sizes, the idiosyncrasies tend to disappear, with the open shapes and clear lines providing optimum legibility.
With its well-proportioned small caps and multiple figure styles, Dobra offers ample typographic sophistication for use in non-literary books and magazines; its unique character makes it a strong candidate for your next corporate identity project.
Follow-Up
Many users were delighted with Rae Kaiser's Frames and Borders. It's a simple-to-use set that allows you to successfully mimic the playful, informal frames of yore — back when these ornaments were actually drawn anew for each occasion.
If you liked Frames and Borders, there's more where this font came from: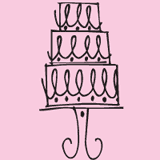 Six party words in two styles of handwriting — curly script and "print" — as well as 24 drawings of gifts, hats, noisemakers, candles, eats and drinks. What else do you need to design a great invitation? Well, maybe Party Doodles Too. Should your party happen to be a wedding party, you may want these.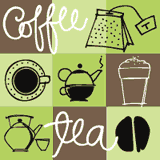 Coffee and Tea Doodles is equally witty: a collection of hand-drawn coffee and tea things. The ideal clip art for coffee shop menus, ads, invitations, etc. Like Party Doodles, it includes ready-made words that include "coffee break" and "tea for 2".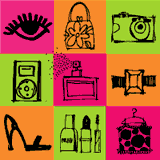 This is great scrapbook stuff: a pictogram font of girl things such as lipstick, nail polish, perfume, shoes, hats, camera, phone, and clothing items, all in the same playful style as Rae Kaiser's other Doodles. If you're not into girlie stuff, try Holiday Doodles instead.
Sponsored font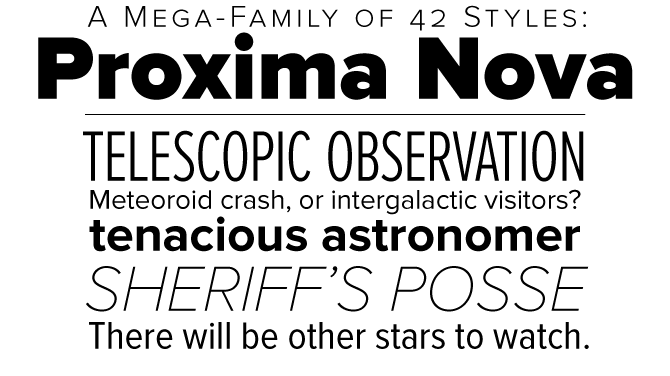 Proxima Nova is an impressive tour-de-force: a sans-serif family spanning seven weights and three widths — 42 full-featured OpenType fonts in all. Stylistically, Proxima Nova bridges the gap between geometric typefaces like Futura and 19th-century "industrial" faces such as Akzidenz Grotesk. The result is a very original hybrid that combines the straightforward clarity of the geometric sans with the excellent readability of humanistically inspired faces. Equipped with small caps and multiple figure styles, the basic Proxima Nova fonts provide the demanding typographer with all they may expect from a professional text font. Supplementary fonts (Proxima Nova Alt and Proxima Nova ScOsf) are included to offer those same features to users of programs that do not yet support all OpenType features, such as Microsoft Office and Flash.
Have your say

— Robert C
26 Feb, 2009
Your opinion matters to us! Feel free to share your thoughts or read other people's comments at the MyFonts Testimonials page.
Colophon
The Rising Stars nameplate is set in Auto 3 and Bryant, and the Have your say quotation in Dobra.
Comments?
We'd love to hear from you! Please send any questions or comments about this newsletter to [email protected]