Eenheidsworst: Has 'less is more' gone too far?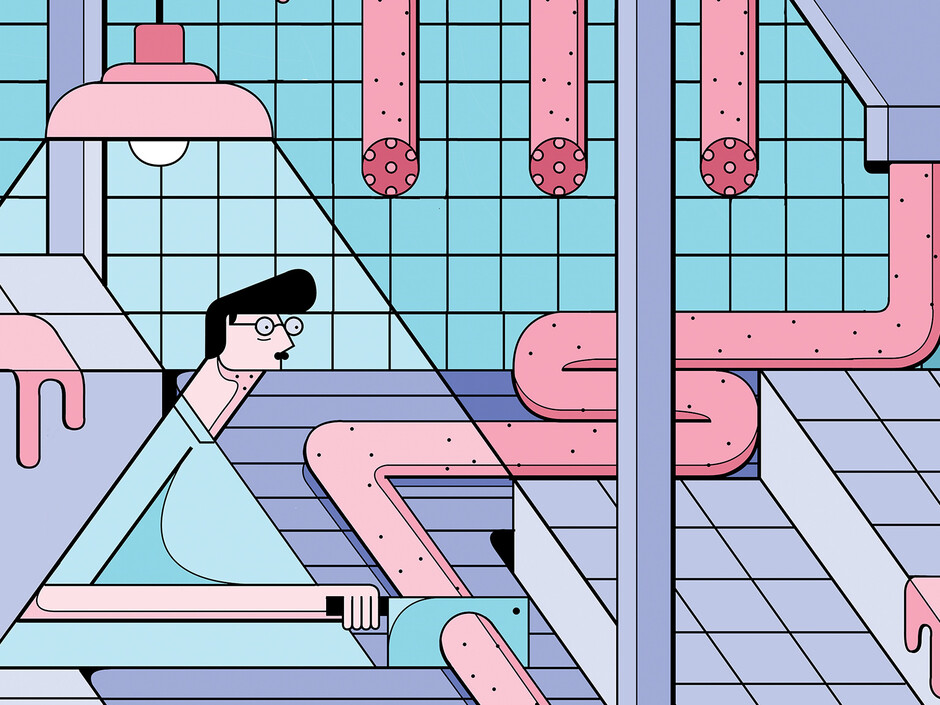 Eenheidsworst: Has 'less is more' gone too far?
Maarten van Disseldorp and Graham Sturt Knowledge share
Eenheidsworst (Dutch) - definition:
'a uniform, unimaginative piece of ground meat forced into a piece of sausage, when describing mass movements, such as pop culture'
Maarten van Disseldorp, senior designer at Dutch design agency VBAT, and its creative director Graham Sturt issue a call-to-arms for designers and brands to ditch minimalism for the sake of it, and to embrace a whole new world where technical limitations aren't so limiting any more.
Trends, of course, come and go. Even what is perceived legible is constantly evolving: today, for instance, it's hard to comprehend that in the Middle Ages Blackletter fonts were once seen as easily readable. And technology is one of the most rapidly changing areas we know.
Nowadays, it's key to start designing a visual identity or typeface from the perspective of the smallest device upwards. In the past, however, printed matter such as the business card or brochure set the precedent, as opposed to the smartwatch or app icon.
We don't know what the future holds, but as designers we should always try to ensure what we create is as versatile and future-proof as can be. Relatively recent digital design developments such as responsive website design have had a profound effect on brand identities, meaning responsive logos, texts and icons have become almost default choices. But while a "digital first" approach to visual identity design has now mostly become the norm, it may also potentially be restricting our creative potential.
As an applied form of communication technical restraints have always had an influence on graphic design. Recently, however, we see that these restraints are all too often leading design in more obvious ways, allowing less space for distinctive ingredients or local flavour to be developed or considered as a result. When you add to that the democratic power of the internet, we are all capable of seeing pretty much everything, all the time. That could potentially mean an increase in work that looks the same, and that's increasingly driven by trends.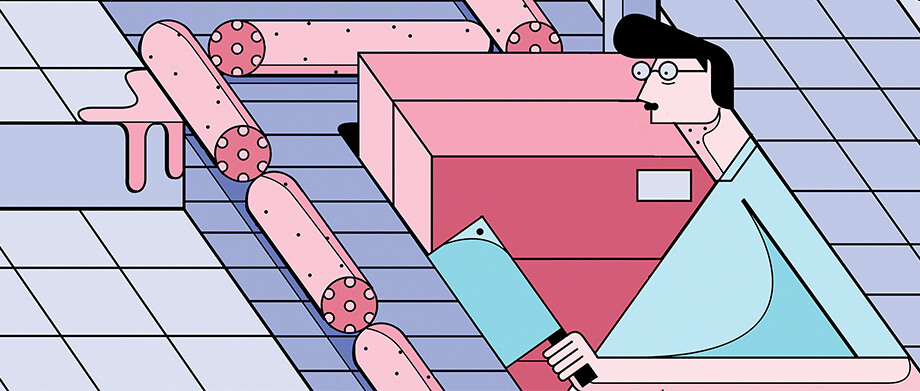 Minimalism Dominates
The largest of these trends seemingly driven by technological developments is minimalism – visual identity ingredients stripped back to the essentials. A typical identity created in this way looks something like this: a single colour wordmark logo set in a lowercase geometric sans serif typeface, with or without a simplified supporting symbol.
Google, eBay, Mastercard, Pinterest, Android, Beats by Dr. Dre and Deliveroo are all recent examples of rebrands that have embraced a minimalist aesthetic to inform their resulting brand identities. While this type of clean visual language feels appropriate for technology related brands, a kind of category code even, its use elsewhere can result in generic looking creative work. Also, how many variations on a geometric sans can there be? It's "Eenheidsworst", as we say in Dutch, loosely translated as "it's all the same". Indeed, sometimes less is more has gone too far – especially if it's only applied for aesthetic reasons.
Given a strong rationale, however, a minimalist approach can distil a brand identity into something powerful and distinctive. A good example being the identity of Level, the low cost long-haul airline brand designed by Brand Union. In line with the brand's proposition, the resulting geographically neutral visual identity is totally fit for purpose. More than that, it positively stands out in a category primarily occupied by airline brands using a richer, more embellished visual language.
Unfortunately, in recent years, many rebrands have chosen a minimalist approach as a stylistic choice only, to the point where the output has become bland and indistinctive. Partly, this can be attributed to UI design making the switch from skeuomorphism to flat design and everyone jumping on the bandwagon. Flat design is strongly influenced by the legacy of Swiss International Typographic Style designer Josef Müller-Brockmann in terms of grids and his Austrian peer at Bauhaus, Herbert Bayer, who had the same impact on typography. As such his 1925 Universal Alphabet doesn't look out of place in many of the logos in the post 2008 landscape.
The economic crisis of 2008 meant that year was a tipping point in many other ways. We noticed that many more clients started to specifically ask for Google fonts instead of licensed foundry fonts, simply because they're free. In 2008 Gotham was chosen as the primary typeface for the campaign of Barack Obama – a clean, geometric sans serif typeface that was historically uncommon in the political campaign design arena. It stood out, and was so successful that it sparked a trend: geometric sans serifs became fashionable again.
In theory, simple geometric sans serif fonts are a match made in heaven with the limitations of the smallest digital device. Without serif details, they give a simpler appearance and potentially reduce better. But actually in most cases geometric sans serifs are in fact only optically geometric, rather than technically, thanks to the tricks of the optical illusions at play in type design.
While sans serifs are seen as "modern" typefaces, as designers we know serifs aid legibility. In the digital world this has been a challenge from the start: in the early days, Georgia, Palatino and Times New Roman were the only three typefaces available, compared to a much bigger list of sans serifs available for both Mac and PC.
Restrictions can produce solutions. But as the screens of our mobile devices gain more and more pixels per square centimeter, it's actually no longer necessary to stick to minimalism in brand design for purely technical reasons. We should work with technology, not be led by it.
With brands constantly fighting to stand out in a saturated market place why be restricted by technical limitations (when there aren't really any) or be a slave to design trends?
While austerity was a fitting concept for the last nine years, the economy has picked up and we need to move on. Maybe it's time for the dawn of a new era of modernism, with much more space for richer expression and local flavour. Be brave, and deliver brand design solutions that fit their purpose in a unique way.
Written by our friends Maarten van Disseldorp and Graham Sturt at VBAT.