Podge Lunch 25th Anniversary branding by Brilliant Path and Fontsmith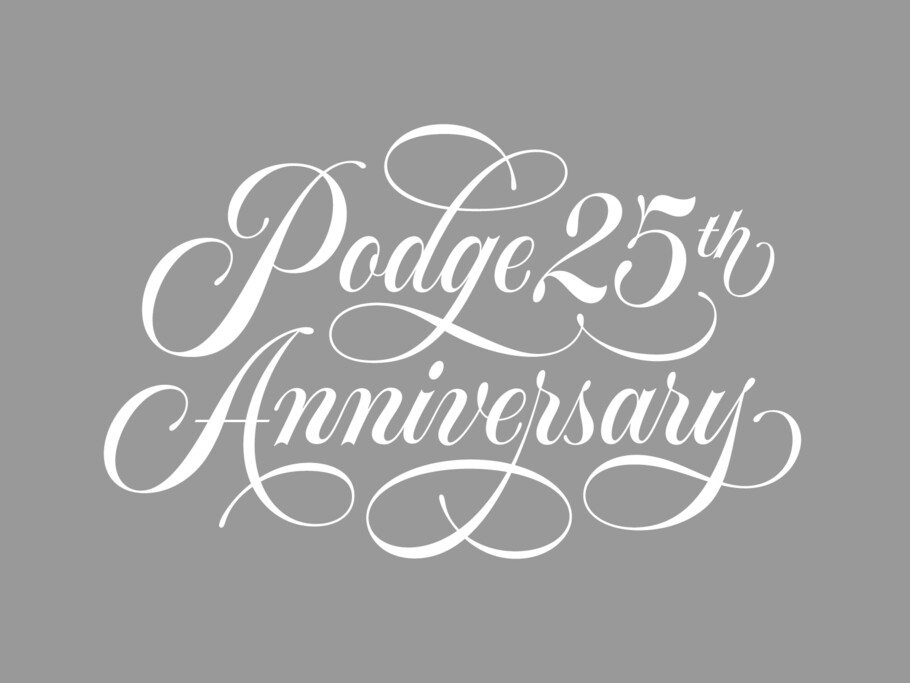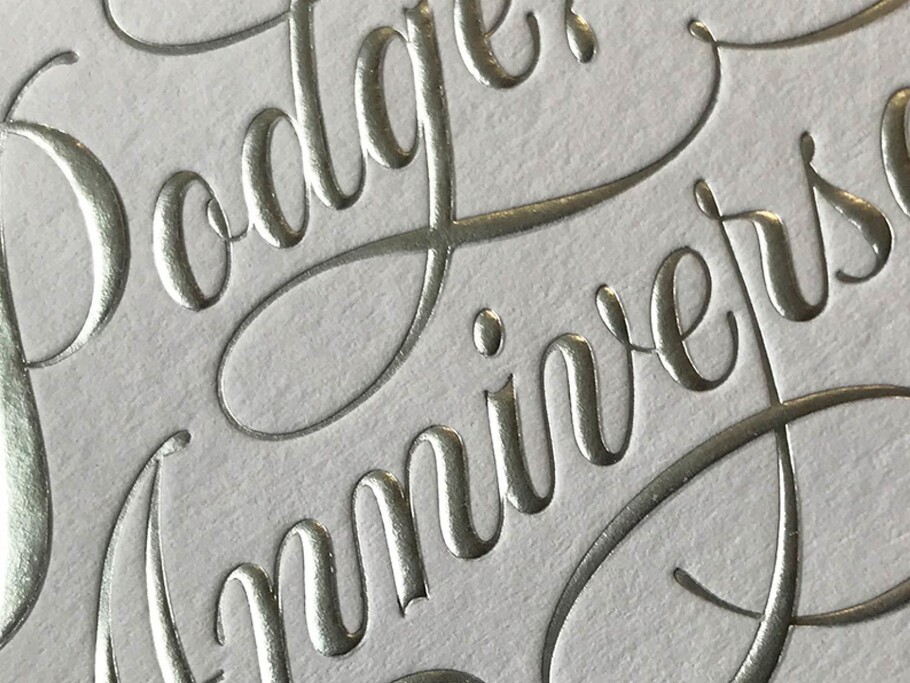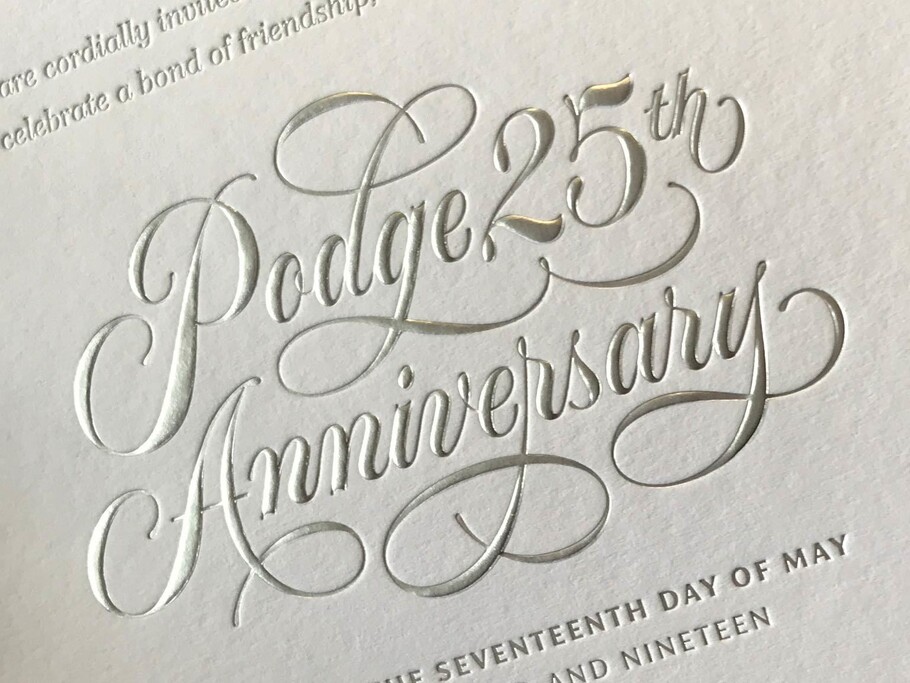 Podge Lunch 25th Anniversary branding by Brilliant Path and Fontsmith
Andy Lethbridge Fontsmith in use
In 1994 a handful of the biggest names in design, gathered for what would become the first Podge lunch. They wanted the chance to chew over the fat and do what had never really been done before. Talk openly. No pitches. No awards. Just the opportunity to discuss their industry, their businesses, and their experiences with no agenda in sight.
The now legendary Podge lunches have been going ever since and have grown from that small gathering of 30 influential designers to over 250, with this year being its 25th anniversary.
As is tradition each year a different agency takes on the challenge of creating a new theme and identity for the lunch. In collaboration with James Henderson from Brilliant Path we were thrilled to be given the opportunity to work on this year's special 25th anniversary edition.
With this year's chosen theme being a silver 25th wedding anniversary, the aim was to cheekily create something that would be 'horribly cheesy and Hallmark-like' but designed well and executed beautifully. Filled with tongue and cheek wedding references the identity is a playful reflection around the idea of a family gathering, which is exactly what Podge is; a gathering of people from the creative industry.
For the main identity it meant we got to indulge in some lavish over the top hand lettering with plenty of extravagant flourishing thrown in for good measure. Inspired by spencerian and copperplate penmanship this lettering style was also used to create bespoke lettering signage for everything from the wine labels to the wedding cake.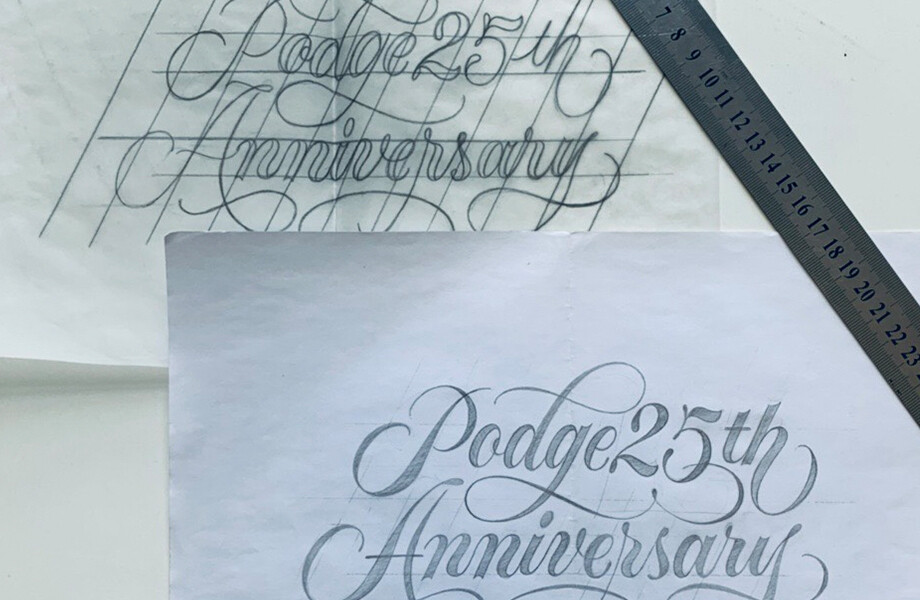 Initial pencil sketches and refinements for this year's Podge identity
The bespoke lettering was then supported by a pairing of FS Siena and FS Ostro, two of Fontsmiths most luxurious types. Once beautifully typeset and designed, the invitations were expertly letterpress printed and de-bossed with metallic silver inks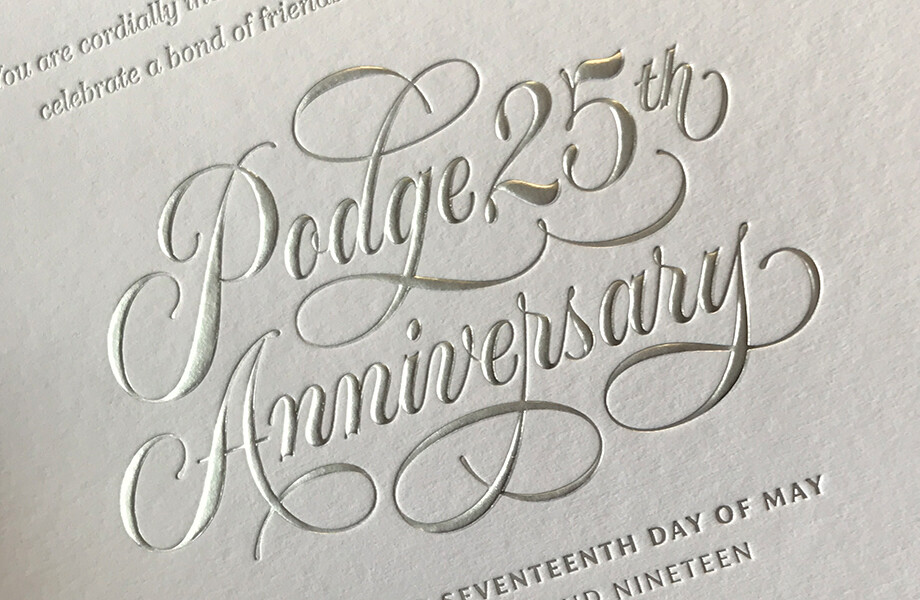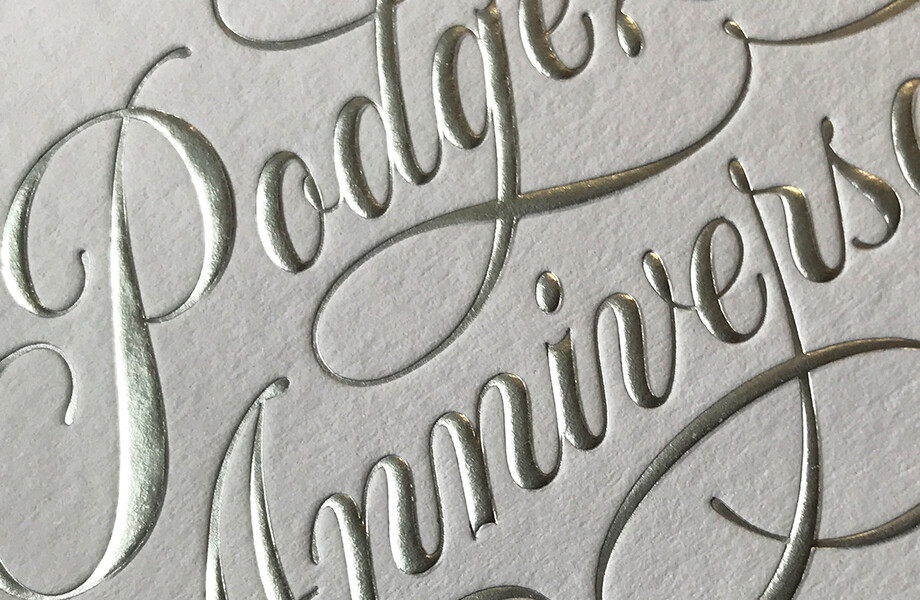 Beautifully executed letterpress by Generation Press
To mark 25 years of Podge Brilliant Path has also created an anniversary edition of the 'Podge Times', a creative recollection looking back at the past events of the last quarter century. This additional piece of print uses just about every FS font available to depict and illustrate pivotal moments in our recent history.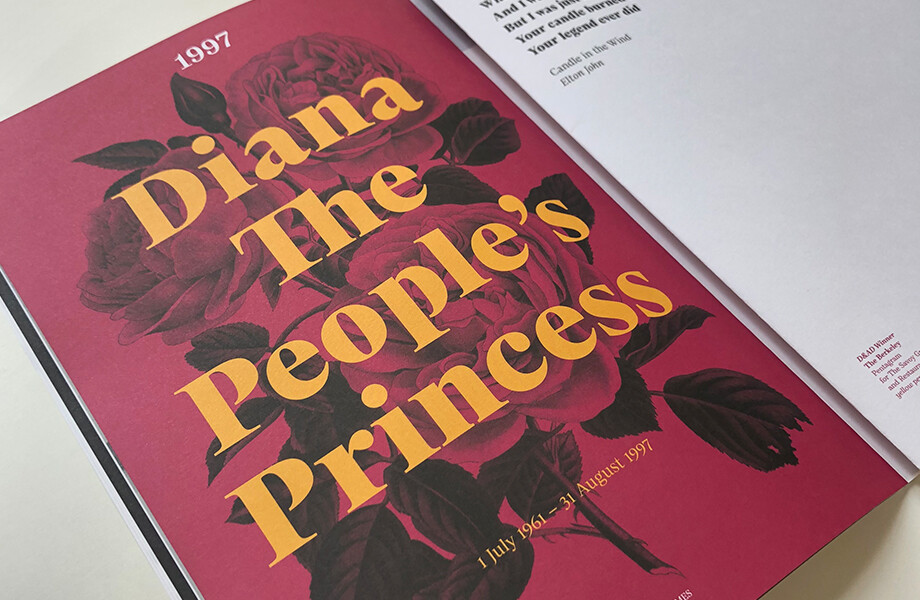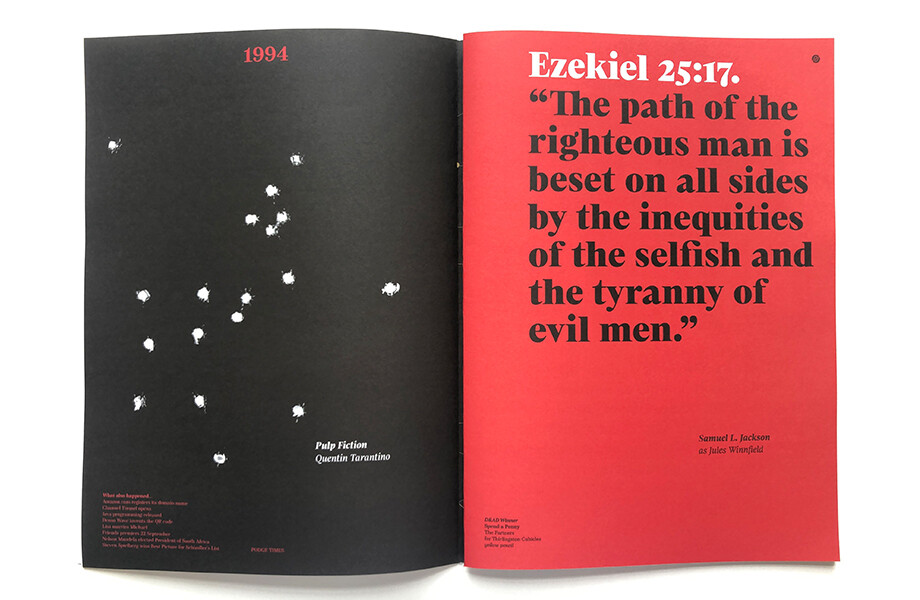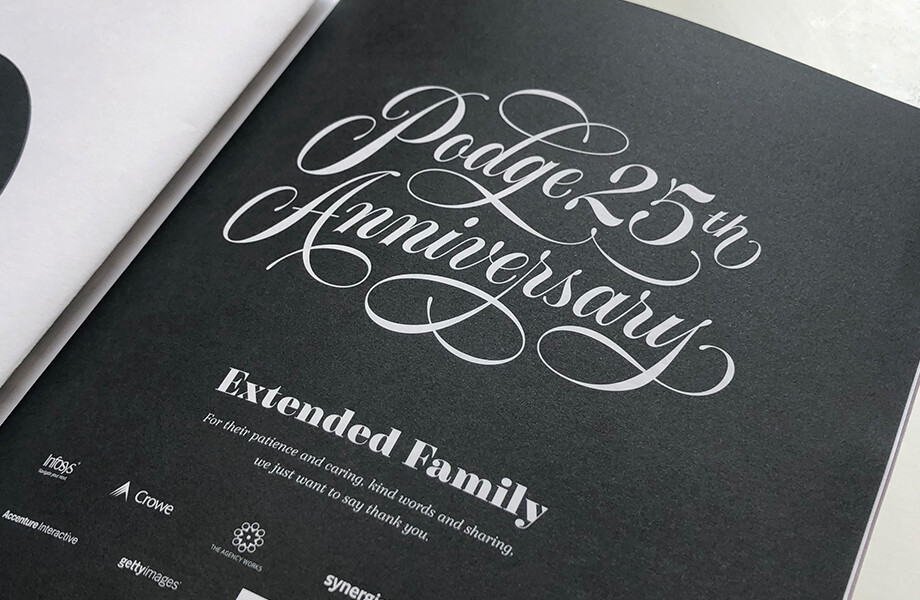 The 'Podge Times' designed by Brilliant Path