TypeNotes magazine named merit winner in HOW International Design Awards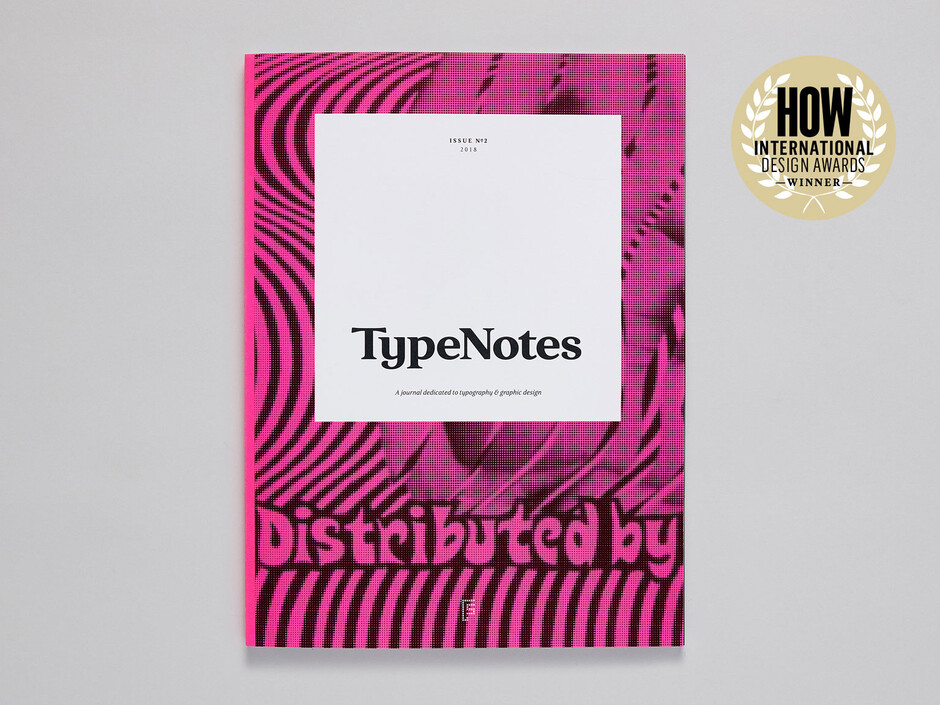 TypeNotes magazine named merit winner in HOW International Design Awards
Tamasin Handley News
Project selected as one of 294 winning designs from around the globe
Our very own TypeNotes magazine, has been chosen as a Merit winner out of 294 award-winning designs in the most recent HOW International Design Awards. The competition is sponsored by HOW magazine and recognizes excellence on a global scale—honoring entries from all over the world.
TypeNotes was launched in May 2017 and is a print magazine love letter to letterforms which simultaneously dispels the notion that typography is just for design geeks while also catering for font fanatics.
Launched to celebrate our love of type and the craft behind making it, the publication explores all things type-based, drawing on our in-house expertise as well as voices from across the creative industries worldwide including Lance Wyman, APFEL, Craig Oldham, Hey Studio, Timothy Goodman, Why Not Associates and so many more.
TypeNotes uses thoughtful editorial design by The Counter Press based on a traditional notebook concept and solely Fontsmith fonts, presenting a vast range of visual and written stories on type's broader roles. A clean structure gives a contemporary feel with playful touches (eg. brown paper 'censorship' for an x-rated type feature, a red-topped masthead story), hinting at craft and tradition through the paper stock and line-ruled elements. It is edited by art and design writer Emily Gosling.
HOW's editorial and design team—along with judges Pum Lefebure, Leland Maschmeyer, Su Mathews Hale, Vanessa Foley and Brian Collins—evaluated more than 1,400 entries and selected winning projects that will gain international exposure in the Spring 2018 issue of the award-winning HOW magazine and online at HOWDesign.com.