Fonts from TypeType.
TypeType
The history of the TypeType Foundry began with a simple desire of two people to rethink the process of creating fonts, and over the past 9 years, this idea has developed into a full-fledged modern type production, which currently unites 20 like-minded typeface lovers within its walls.
Popular TypeType fonts.

TT Norms® Pro is a universal sans serif for a wide range of applications—a trouble-free workhorse. TT Norms® Pro works equally well both in large text arrays or in headlines, as well as in web and it is "the one", the indispensable universal modern geometric sans. TT Norms Pro consists of 26 styles: 11 weights, 11 italics, 2 variable fonts and 2 outline styles.

TT Commons is a functional sans serif with a minimal contrast of strokes, a closed aperture and geometric shapes of characters. The design of the typeface was developed for the widest possible range of tasks with which any quality corporate font is required to cope. TT Commons consists of 24 styles: 10 weights, 10 italics, 2 variable fonts and 2 outline styles,

TT Hoves is a geometric sans serif with recognizable patterns and geometry that would be perfectly suited for solving visual problems in such areas as architecture, design, industry, science, astronomy, drawing, high tech, research, space, statistics. TT Hoves consists of 23 styles: 10 weights, 10 italics, 1 variable font and 2 outline styles.

TT Firs Neue is a modern sans serif with an attitude and Scandinavian motives in the graphics of its characters. TT Firs Neue is great for branding, packaging design, big headlines and small text boxes, and of course the web. TT Firs Neue consists of 22 styles: 9 weights, 9 corresponding italics, 2 variable font and 2 outline styles.

TT Supermolot Neue is a technological sans serif in three widths: Normal, Condensed, Expanded. TT Supermolot is great for use in topics related to modern technology, hi-tech, IT industry, film production and video game design, and sports. The TT Supermolot Neue family consists of 54 styles and 1 variable font.

TT Interphases is a perfect typeface to work in modern interfaces on most known mobile and web platforms. The main visual features of TT Interphases include the open aperture of the characters, the uniform distribution of white and black, as well as excellent readability. TT Interphases consists of 24 styles: 18 styles in the basic family, 4 monospaced fonts, and 2 variable fonts.
Fonts in use.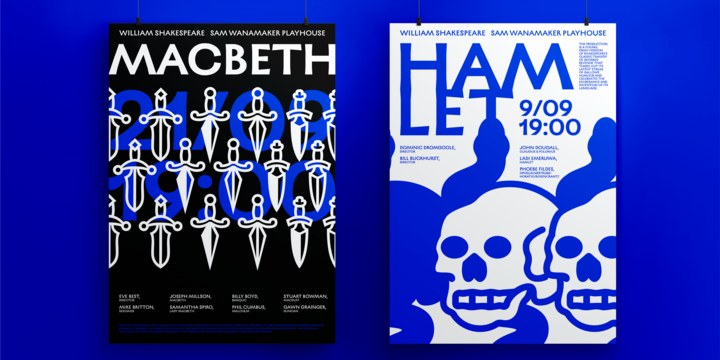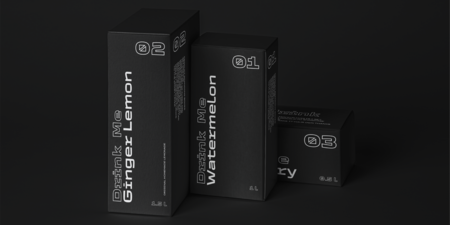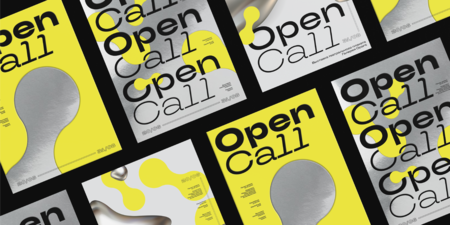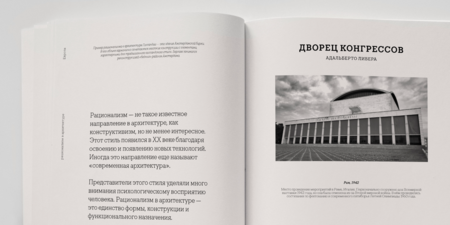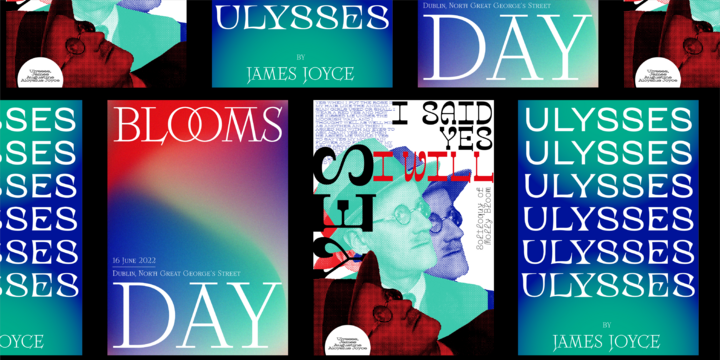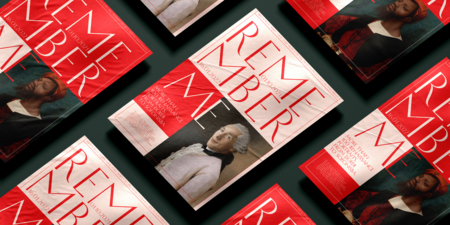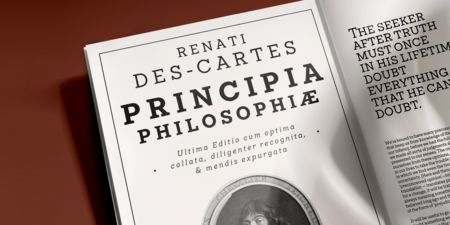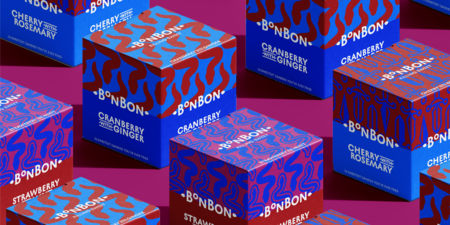 Our Team.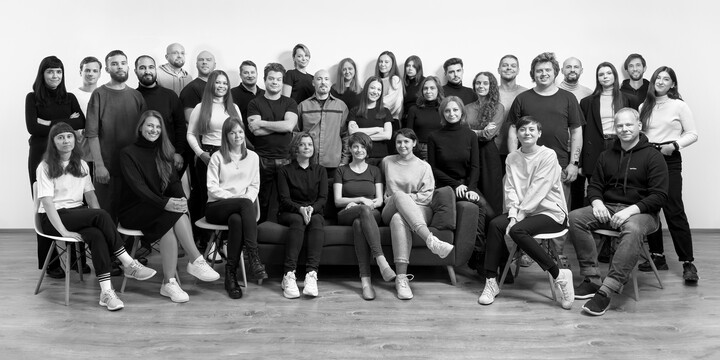 And, of course, it should be noted that the solution of complex and non-trivial client problems is a special pleasure for our team. We actively work with customization tools, thanks to which we are able to adapt any font from the TypeType library for solving specific individual client tasks.
Meet the team.

CEO & Co-founder
Aleksandr Kudryavtsev
Before getting into fonts, Alexander had no idea how interesting this area was to work with, and how many interesting projects, colleagues, and partners there are. It's a pity that he never learned how to make fonts, so he humbly performs administrative functions.

CTO & Co-founder
Ivan Gladkikh
Ivan is a self-taught font creator, he started working with fonts in 2004. It happened by chance, and even until now he learns something new at work every day. On the one hand, he doesn't like rules, as they severely limit the work, and everything that concerns the final font. On the other hand, he loves consistency and order. If everything could be fit into the boxes and drawn with a ruler, Ivan would definitely do it. And he will.
Head of Finance
Irina Gladkova
Lover of counting and managing money. Can't resist a beautifully drawn contract, no matter in what font it is set. She has been working in TypeType since 2016, having accidentally encountered fonts and since unable to part with them. In the company she deals with finance, documents, and other organizational issues.

Art Director
Yulia Gonina
Likes art history, draws inspiration from antique inscriptions. Travels a lot. Working as a graphic designer, in 2018 she took a font design course tutored by Irina Smirnova at Sergey Rasskazov's font school. After that, font development has become her main professional interest. Designer of fonts for VKontakte and other large companies.

Head of Sales
Denis Vasiliev
He considers himself a creative person, and as evidence, he sometimes writes poetry. He is skilled in touch typing and blind drawing on paper, as well as blindly navigating processes and licenses — which is why he is not allowed to design fonts, but is trusted to work in customer service.

Senior Type Designer
Marina Khodak
Fascinated by the history of the book publishing industry, in her free time she likes to chill laying down with her ear pressed against a purring cat. For several years, worked as a graphic and polygraphy designer at different companies. In 2016, she took a font course by TypeType and became a TypeType employee after its completion.

Senior Type Designer
Antonina Zhulkova
A master of beautiful contours and a perfectionist in detail. Her entire adult life, she has been interested in letters, and came to type design through graphic design, illustration and calligraphy. Most of all she loves to work with historical references and rethink their beauty in modern fonts, and also loves cats and learning new things.

Type Designer
Anna Tikhonova
Has practiced calligraphy for several years. Started her career as an architect and interior designer. Got inspired by the idea to create fonts in 2018. That year, she completed the TypeType font course and changed her job, becoming a designer at TypeType. Deep down identifies herself as a Florentine grotesque.

Programmer & Font Engineer
Victor Rubenko
Victor writes scripts and special software for working with fonts, the technical part and hinting. Since March 2017, he has been working on TypeType tasks as an outsource specialist, and in November 2018 he switched to full-time when tricked with the information about the shower in the new office.

Font Engineer
Yuri Nakonechny
Starting at microstocks and marketplaces as an illustrator, he tried to create a handwritten font as an experiment, and almost immediately after that he took a type design course from TypeType, where he became most interested in the technical side of creating fonts. Therefore, after the course he ended up in the technical department, where he works on mastering.

Head of Marketing
Tatiana Marchenko
An irreplaceable person in the creative team, with passion and enthusiasm she structures everything that is possible to structure. Finds inspiration in traveling by learning from other cultures. Even in her dreams, she is haunted by thoughts of conversions: a side effect of seven years of marketing experience.

Customer Care Specialist
Natasha Subbotina
A very serious specialist in the legal use of fonts. Keeps track of the correct use of the work of the designers. She will always help you to find the really necessary license. Came to TypeType by pure chance. Liked it here. Wanted to stay. Stayed.

Customer Care Specialist
Yulia Trofimova
She is so attentive and confident that she double-checked this text 4 times, but only after sending it. She knows several languages, the main of which is the language of communication with clients. Believes that with strong motivation, she can cope with any task. Which she does every day.

Junior Type Designer
Radik Tukhvatullin
As far as he can remember, he has always been fond of visual culture. Graduated with a degree in visual communications. He worked as a graphic and visual designer. Interested in anything that can be perceived both from a printed sheet and through an interface. He has been following what TT studio is doing for a long time. A man without age. Seeker of the line between design and art. Cycling activist.

Type Designer
Kirill Maslov
Back in school, I loved to draw graffiti, letters, and all that. And after studying heat and power engineering, I have suddenly become a designer, and became interested in calligraphy, lettering, and fonts. In 2020, I took a 2-week intensive course in font creation, and thanks to a fortunate coincidence, I started working at TypeType.

Monotype Fonts
TypeType fonts are included with Monotype Fonts