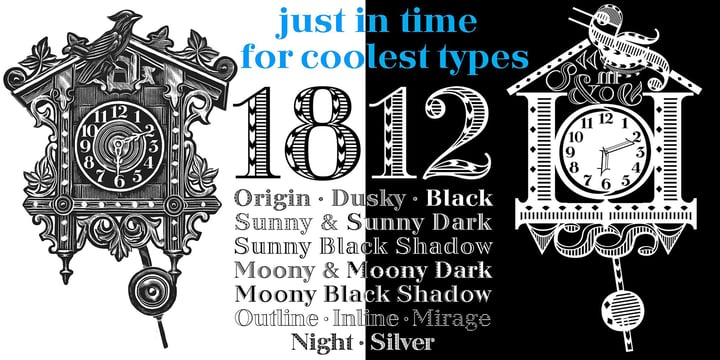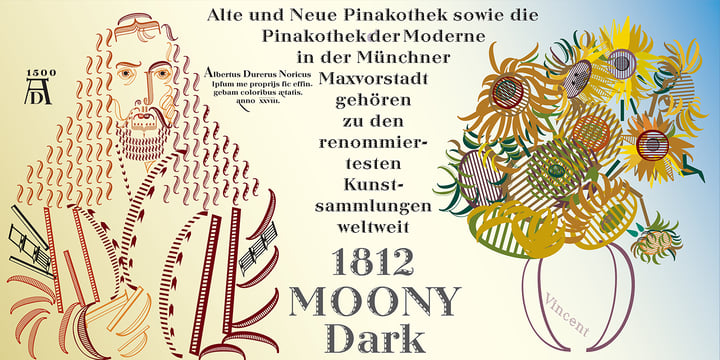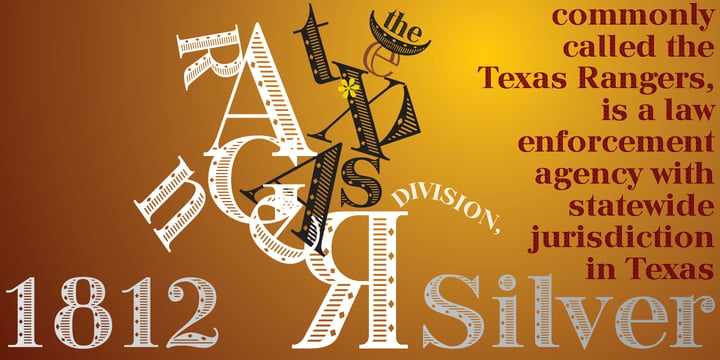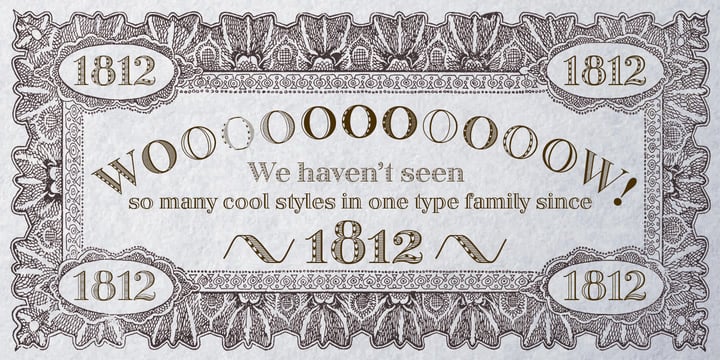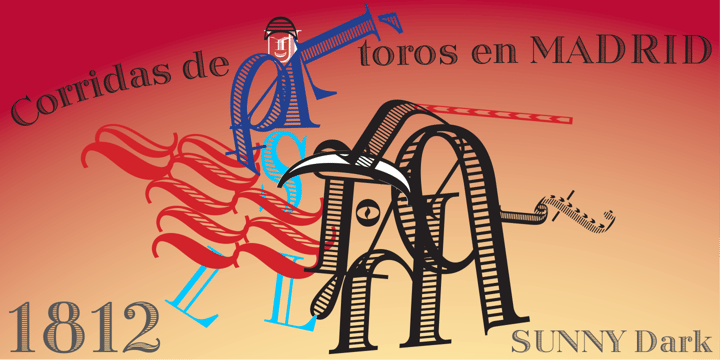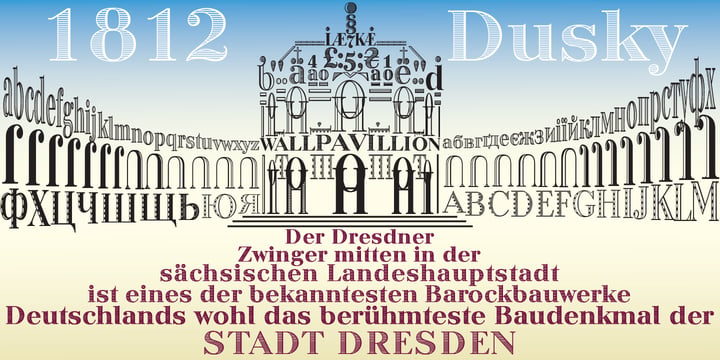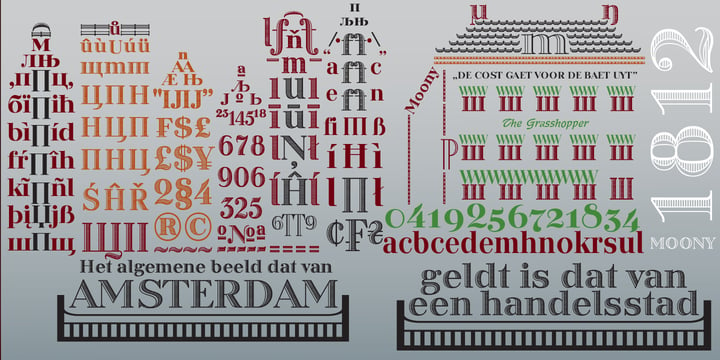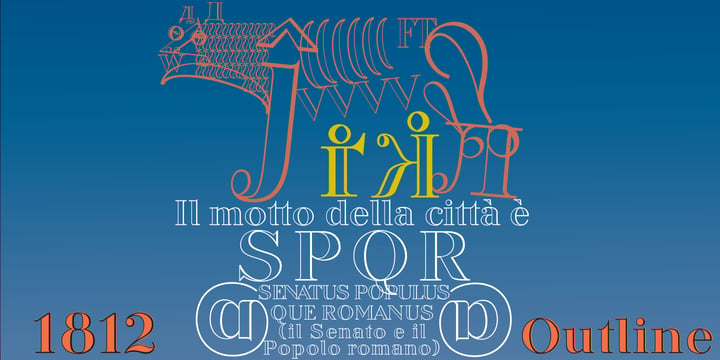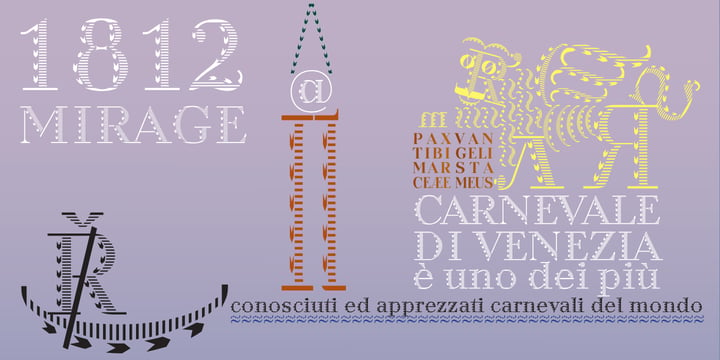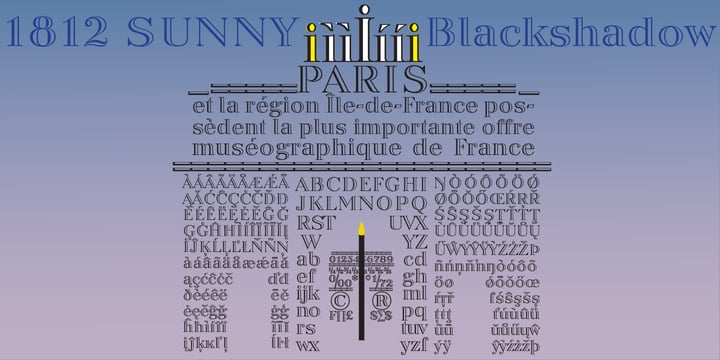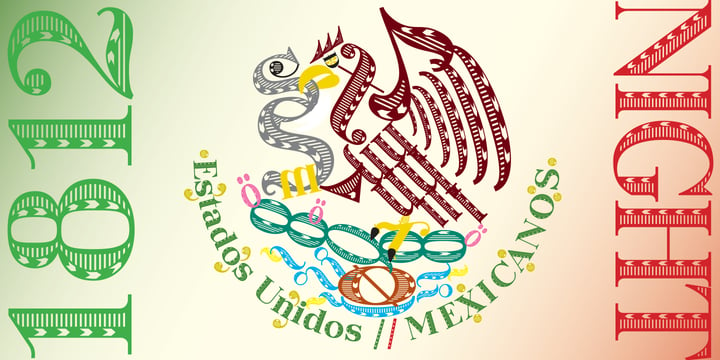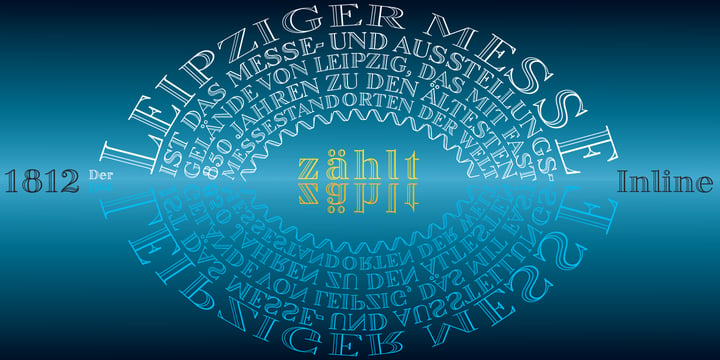 About 1812 Font Family
---
'1812' type family is a revival and further development of the typeface '1812' by Lehmann Type Foundry (St. Petersburg). It was created for the centenary of the French invasion of Russia, known in Russia as the Patriotic War of 1812 along the lines of decorative engraved inscriptions and ornamented typefaces of that time, presumably by the artist Alexandre Benois. It was used mainly for the decoration of luxurious elegant publications. Later, in 1917, this typeface was used on the Russian Provisional Government banknotes. In the Soviet period of time '1812' appeared to be one of the few typefaces included in the first Soviet type standard OST 1337. It was produced for manual typesetting until the early 1990s. This typeface could be seen on Soviet letterheads, forms, posters and even air tickets.
The digital version development was launched in 2010. The original version was supplemented with lowercase letters and alternative symbols, the extended Latin and Cyrillic alphabets were fully supported. The font was evolved into a family of 14 decorative styles which can refine any design giving it a festive and elegant but at the same time strict and nostalgic look. Despite its decorative nature, '1812' is perfectly readable in small emphasized text blocks due to its classic shape and careful spacing.
1812
About Apostrof
Ukrainian typefoundry 'Apostrof' was founded in 2012 by Viktor Kharyk and Konstantin Golovchenko for implementation of the ideas, researches and development in the area of font design. Konstantin (aka Salmoose) is engaged in researches of history of typefaces and printing. He examines the question of revival of a half-forgotten typefaces of old foundries. In addition he deals with OpenType-programming. Viktor specializes on development of multilingual fonts and opportunities of coexistence of different writing systems within one graphic system. Thus main tasks of our foundry are: restoring and developing interesting half-forgotten typefaces, adapting the above mentioned for different writing systems, designing new original fonts of different styles with a wide range of code pages supported, as well as decorative and experimental fonts, publishing research materials in history and theory of typefaces and typography.
Choosing a selection results in a full page refresh.