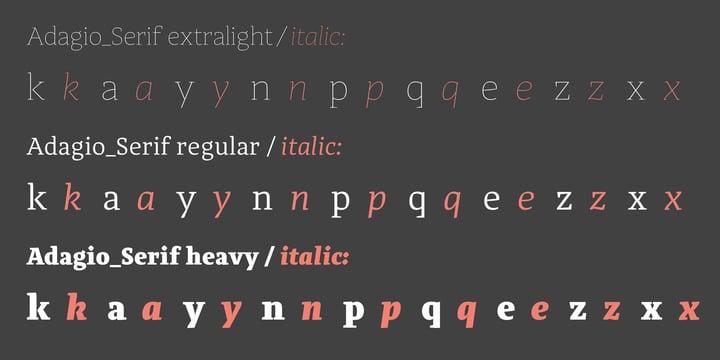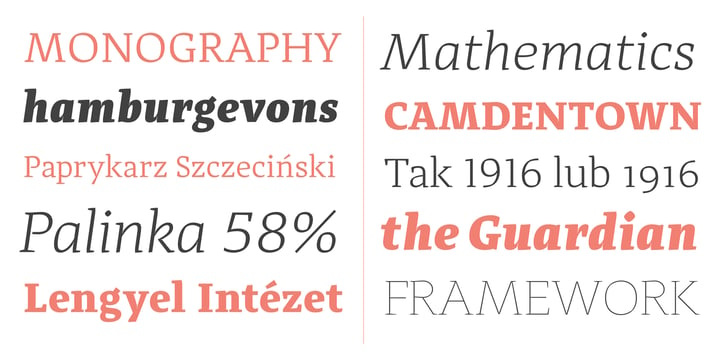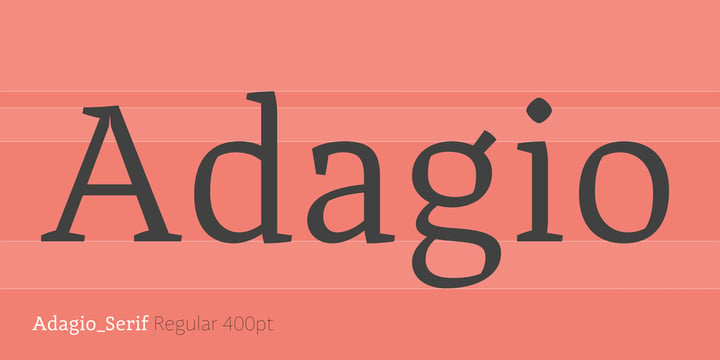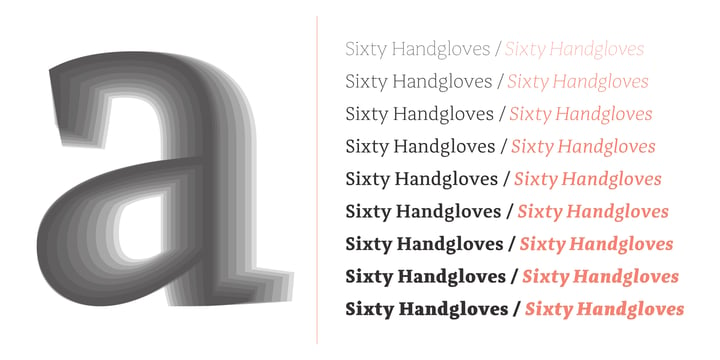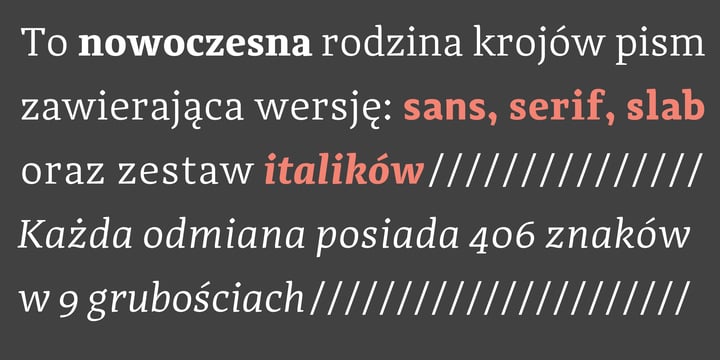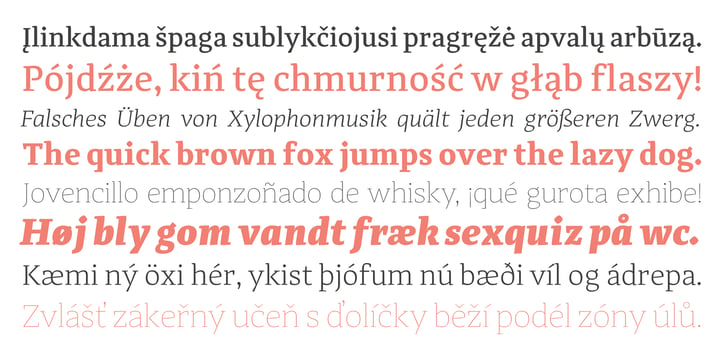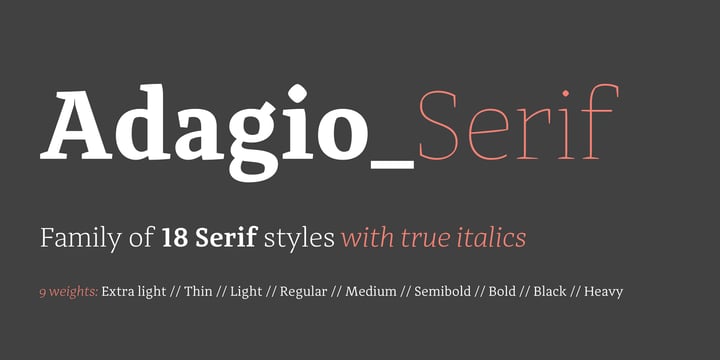 About Adagio Serif Font Family
---
The Adagio Family is a part of Mateusz Machalski's, Warsaw Academy of fine arts Master Degree Diploma in multimedia studio, conducted by Professor Stanisław Wieczorek and his brave PHD Jakub Wróblewski. Adagio is a modern type family. It consists of 3 main varieties: sans, serif and slab. Each one of them has its own "true italic" set. All of the styles together have over 400 characters in 9 different thicknesses. The Adagio family was created mostly for company identities. The idea was to create a wide range of different varieties which are stylistically consistent. Adagio Serif - Characterises with strong contrast and high detail in calligraphic character cuts, what gives it a light feeling. Unlike the Slab version, serif variety has asymmetrical serifs. Thanks to large X length, and highly stretched descenders, it also works correct in longer text, while its strong detail is good for headlines. The Serif version is a great complement for Adagio Sans and Adagio Slab .
Adagio Serif
About Borutta Group
BO­RUTTA is a cre­ative pro­duc­tion studio. We spe­cia­lize in ma­king still and mo­tion campaigns. With at­ten­tion to the fi­nest de­ta­ils we pro­vide our clients with the best po­ssi­ble so­lu­tions to achieve their sche­du­led goals.
Choosing a selection results in a full page refresh.