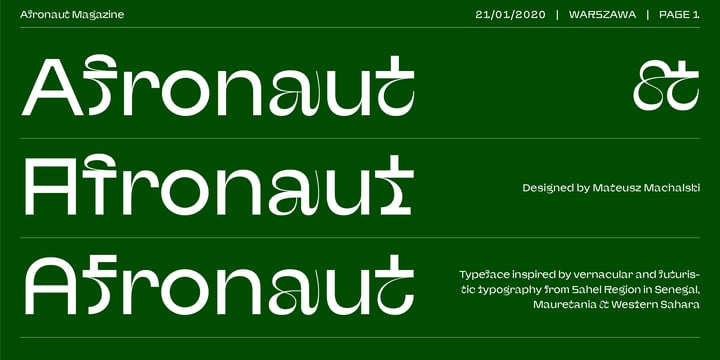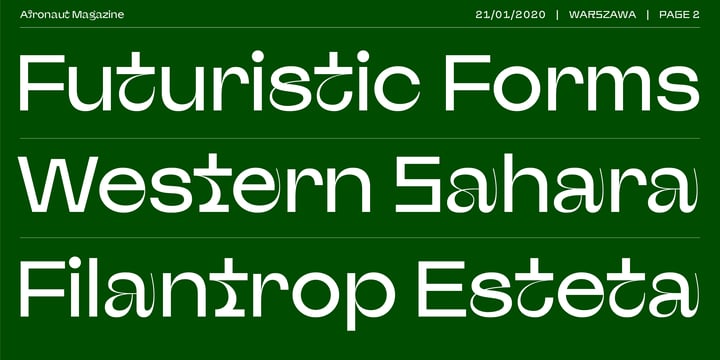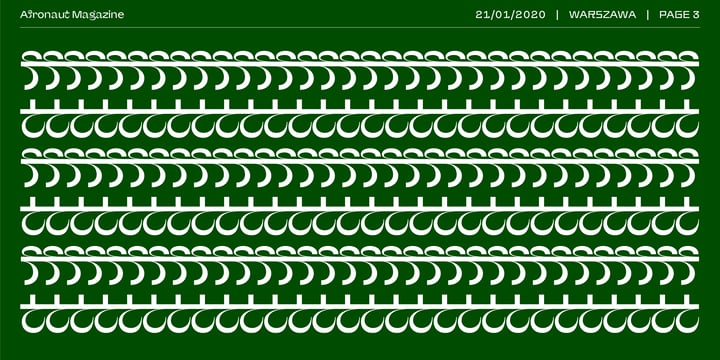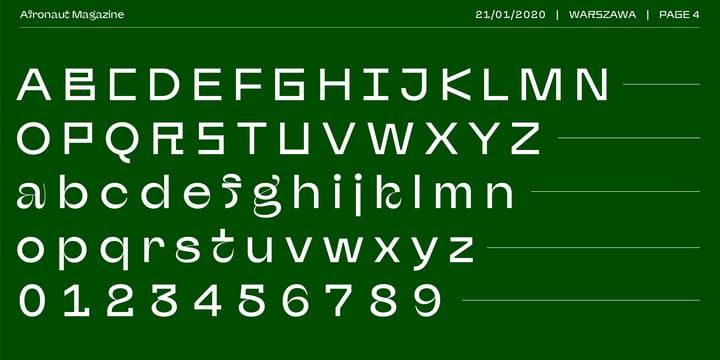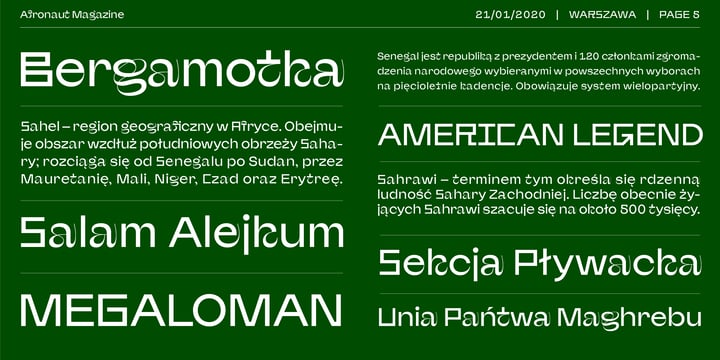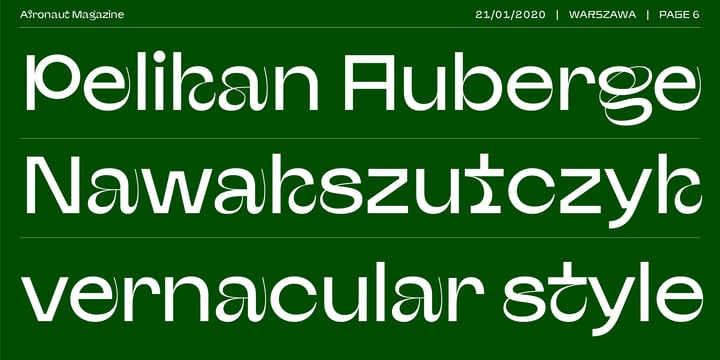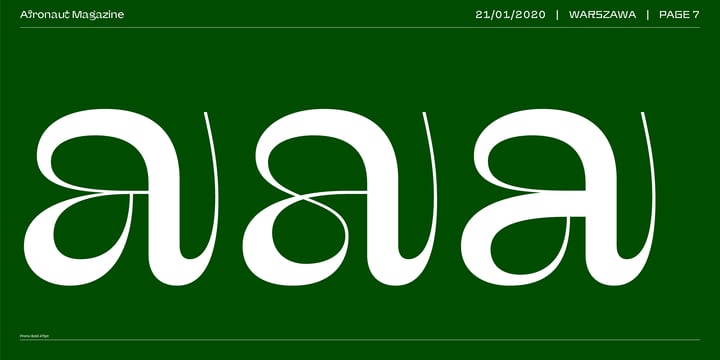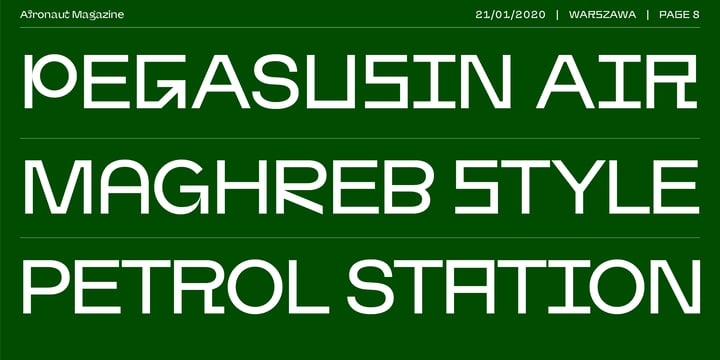 About Afronaut Font Family
---
Afronaut was inspired by vernacular Latin & Arabic typography in in St. Louis (on Senegal-Mauretania Border, Africa). Geometric forms working well and contrasting with smooth, round elements. After reading "Afronautics – from Zambia to the Moon" by Bartek Sabela (about Zambian conquest of space) a breif was set to create typeface that looks like mix between: vernacular Arabic script, futuristic typography and some special lettering that I found in Africa during my travels to Guinée, Bissau, Gambia, Senegal, Mauritania and West Sahara. Afronaut is one weight but many letters have 3 different forms. Afronaut can work as regular version of my Yalla Typeface.
Afronaut
About Borutta Group
BO­RUTTA is a cre­ative pro­duc­tion studio. We spe­cia­lize in ma­king still and mo­tion campaigns. With at­ten­tion to the fi­nest de­ta­ils we pro­vide our clients with the best po­ssi­ble so­lu­tions to achieve their sche­du­led goals.
Choosing a selection results in a full page refresh.