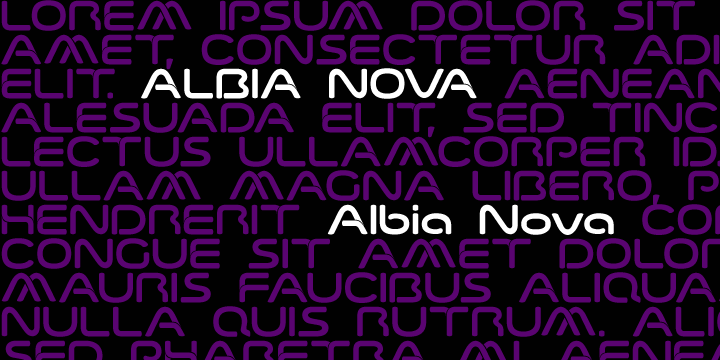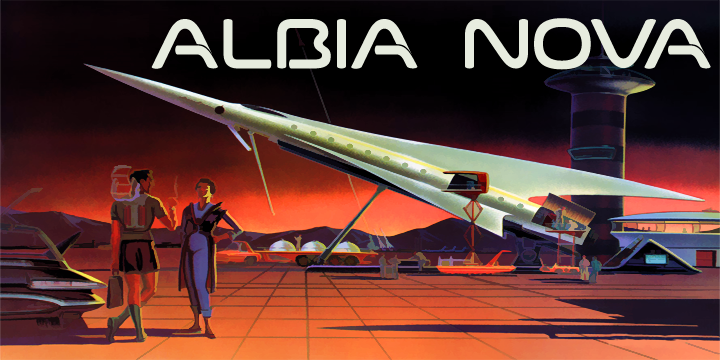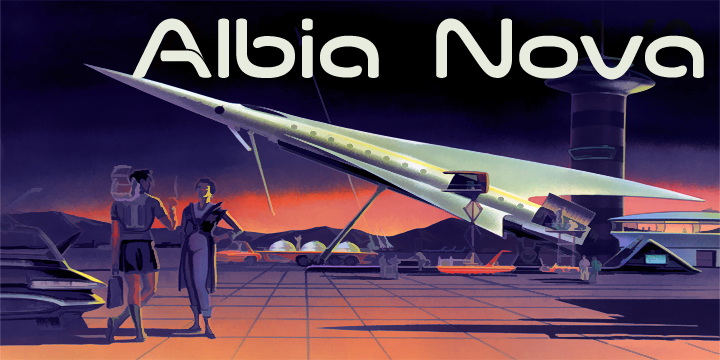 About Albia Nova Font Family
---
Albia Nova is a bit of a new departure for Greater Albion-an unashamedly futuristic typeface. It was originally developed for a friend of ours-a set designer who needed some lettering on props for a science fiction play-the brief was to evolve conventional letter forms and speculate as to what they may look like in the future. As released Albia Nova is a more refined version of this idea, placing a bit more emphasis on readability (today) over evolution of the letterforms. The result is good for giving design projects a futuristic feel, but also has something of the 1970s and 1980s about it.
Albia Nova
About Greater Albion Typefounders
Whither elegance in this modern world? Greater Albion Typefounders has been established to do a little bit to overcome one of the many crises facing the world today. We (The Typefounders) can't make a dent in global warming; we don't know where to start with the Global Financial Crisis, but we thought we'd 'have a bash at our own little bit of the crisis in design. To us, modern design all seems so bland. Sure, it works, sometimes it even works well. But there's seldom a sense of style, seldom a hint of elegance unless you call severe blandness '[elegant simplicity', which isn't a line of thinking that ever impressed us. So we decided to do something about it- we decided to bring you new Typefaces that honor the spirit and style of the past. Want to be right up to date with a brand new typeface, but right in tune with the spirit of designers trained in classical ascetic values? Then why not try us and see what we have to offer. What we will offer is new designs, replete with Edwardian Fun, Victorian distinction, or any other piece of elegance we can manage. Come along for the ride!
Choosing a selection results in a full page refresh.