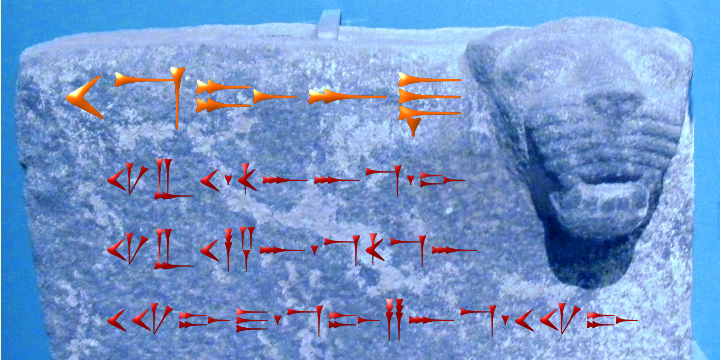 About Ammurapi Font Family
---
Ammurapi was the last king of Ugarit, which was destroyed circa 1200 B.C. Back then all writing was done by hand and all that has been preserved is on clay tablets many of which were fired in the very destruction of the cities that enabled these documents to withstand the rvages of time. Ugarit unlike the other cuneiform scripts has a very limited number of glyphs. It is somehow exotically attractive. This font has been encoded in the appropriate unicode block to permit ease of use for scholarly purposes, but would also make a fine use as a decorative element.
Ammurapi™ is a trademark of Proportional Lime Type Foundry.
About Proportional Lime
Proportional Lime Type Foundry is a second floor operation that is overrun with a bird, cats, and unpleasant levels of heat, some of which is generated by the obsolescent machinery, and the rest enforced by the laws of thermodynamics. The bird owns the cats. And the cats own the humans. However, even considering the aggressive nature of the bird's endless commentary, and the cat's intermittent proofreading sessions, work is still routinely accomplished, and the goal of creating historically influenced typefaces achieved. We at PLTF desire to create typefaces that accurately recreate the feel of the old printing technologies for use in the modern world and also to explore novel designs.
Choosing a selection results in a full page refresh.