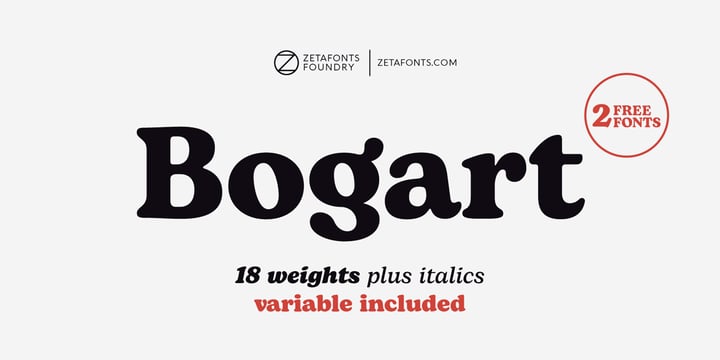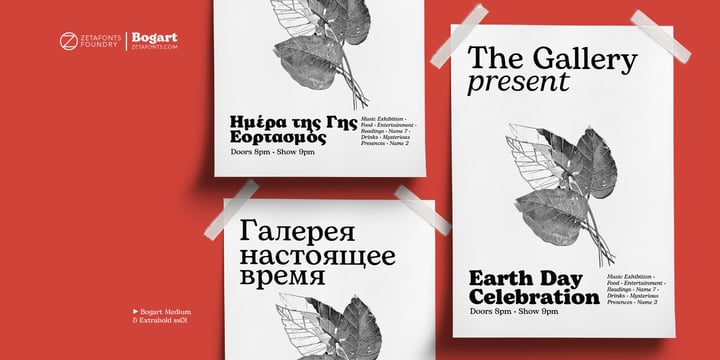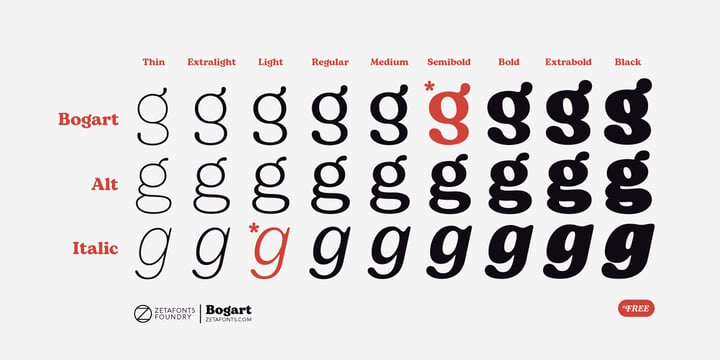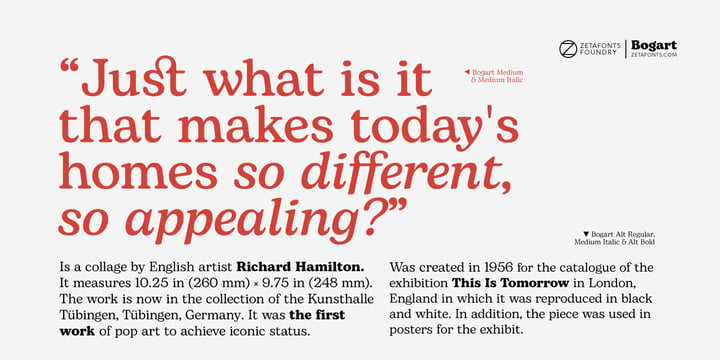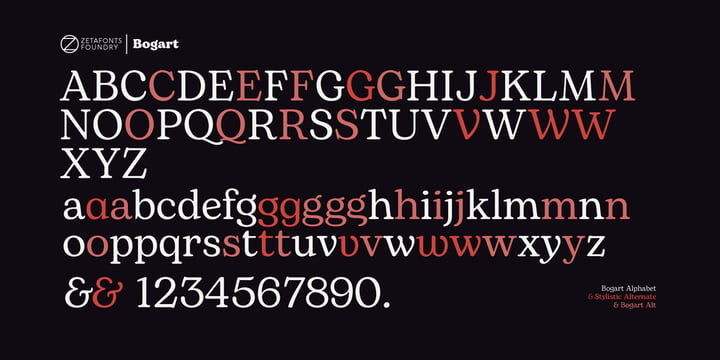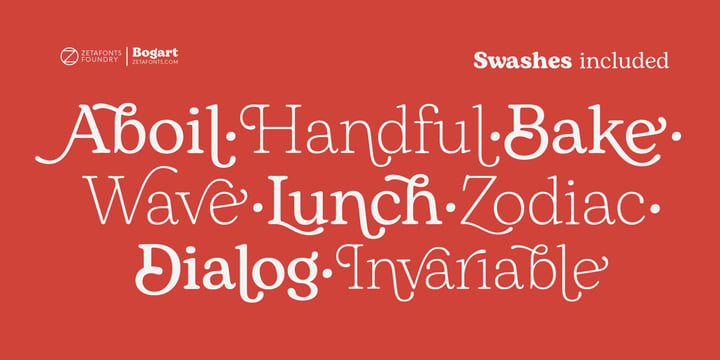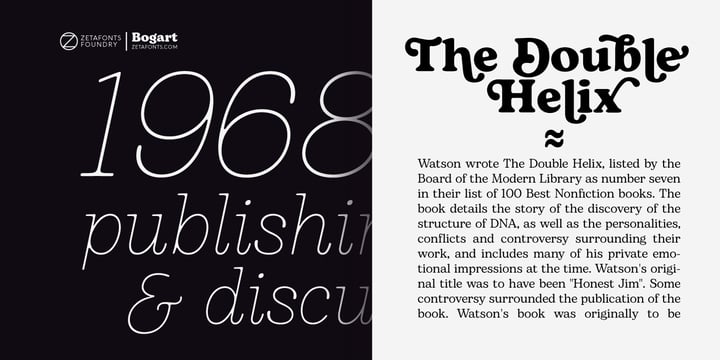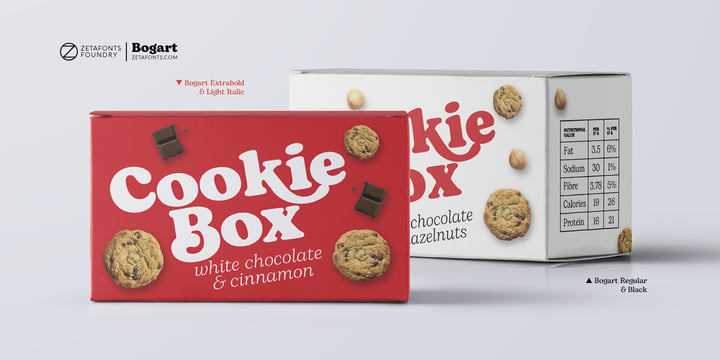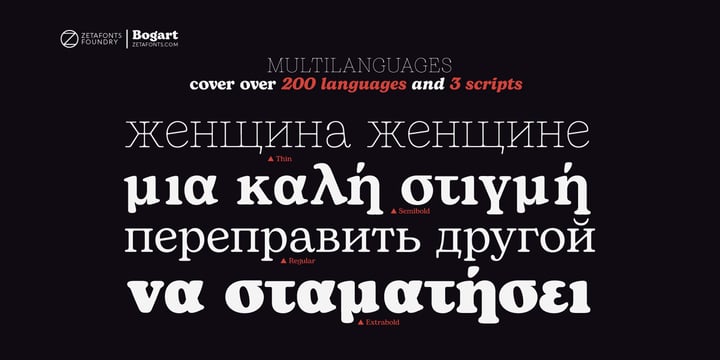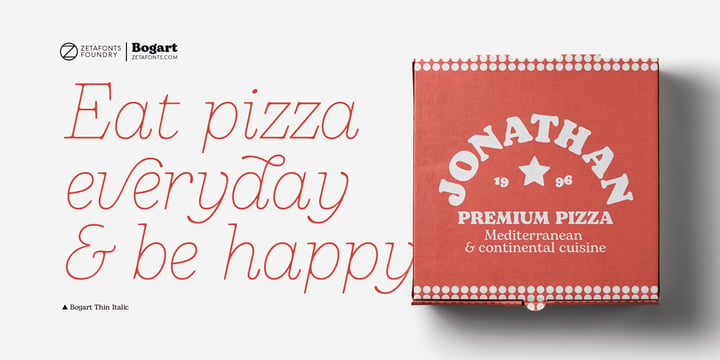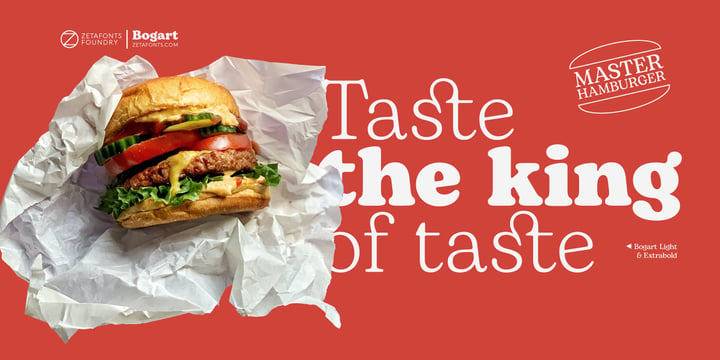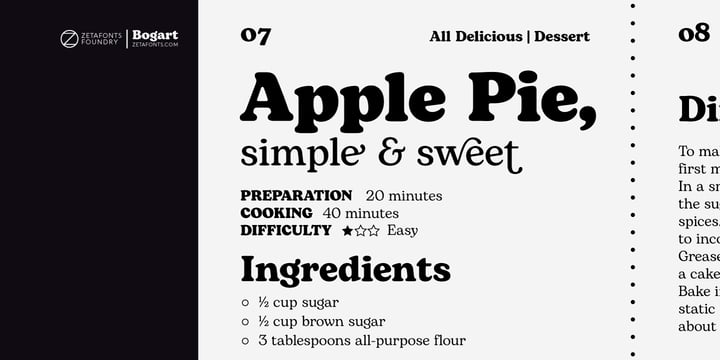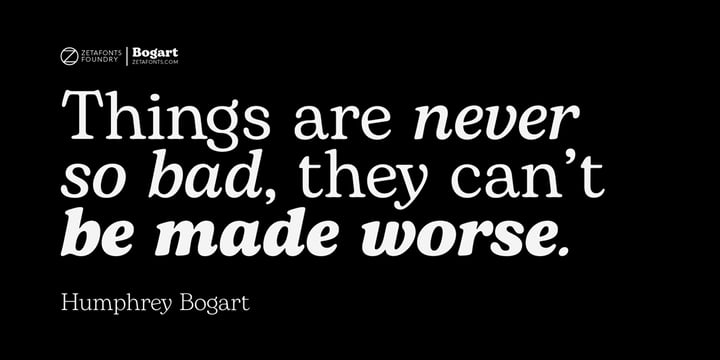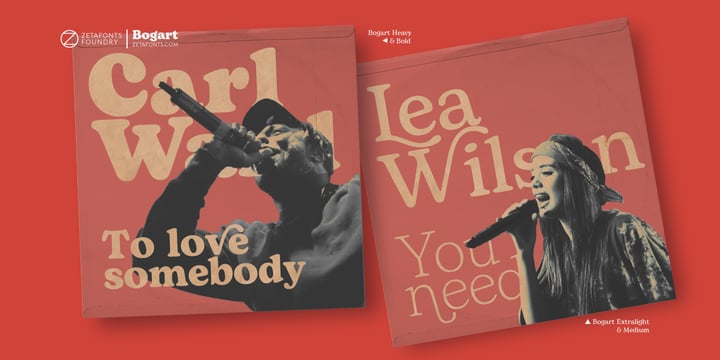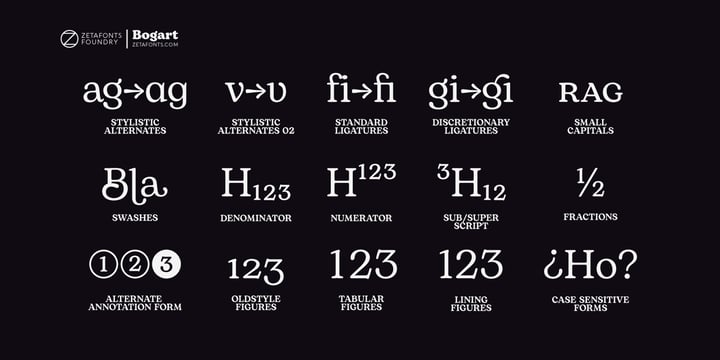 About Bogart Font Family
---
Bogart has been designed in 2020 by Francesco Canovaro as a personal homage to the iconic look of low-contrast old-style fat faces, like Cooper Black (Oswald Bruce Cooper, 1922) and Goudy Heavy Face (Frederic W. Goudy and Sol Hess, 1925-1932). Originating from the modern old style of Bookman, these muddy, goopy shapes found their pop culture iconic status thanks to rub-on transfers and phototypesetting systems in the 1960s and 1970s. Positively bursting with hippie energy and exuberant vitality, they often included an extensive repertoire of swash characters, bridging the space between lettering and typography.
In researching these shapes, Canovaro decided to include also the influence of another idiosyncratic american old style typeface, Windsor, quoting its sloping shapes and quirky solutions, and expanding the weight range of Bogart to include a selection of display light weights where the muddy shapes of the heavy weights distill into elegant teardrop terminals. All the nine weights of Bogart, as well the matching true italics forms, feature an extended charset of over 1600 glyphs, covering 219 languages using latin, cyrillic and greek alphabets, and sporting a complete set of Open type features including alternate forms, discretionary ligatures, small capitals, stylistic sets, positional numbers, case-sensitive, terminal and initial swash forms. To add flexibility for editorial usage, a text-oriented Bogart Alternate set of nine weights was added to the family keeping the design more similar to its modern old style model and allowing for a heavy readable mid-weight range.
Hollywood icon Humphrey Bogart, famously said: "things are never so bad they can't be made worse.". This typeface was named after him, aiming at a way to embody the moody spirit of vintage typography, from film noir aesthetics, to the pop culture reference, from joyous swash titling and logo design to strict, balanced text typesetting. Because "typefaces are never so good that they can't be made better".
Bogart
Choosing a selection results in a full page refresh.