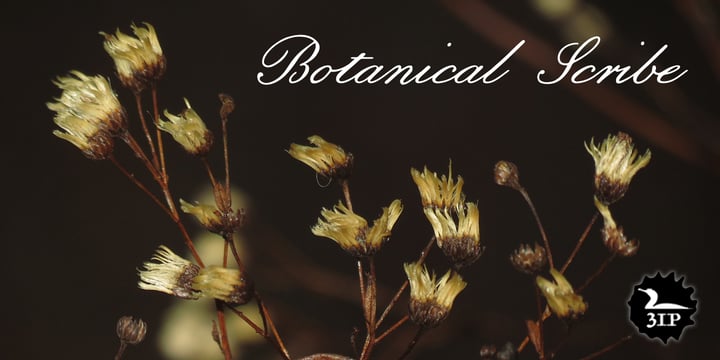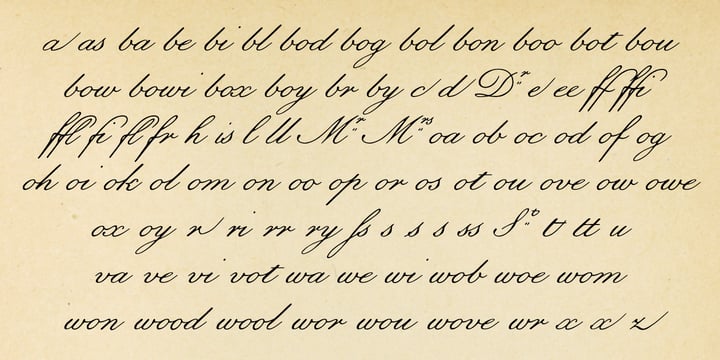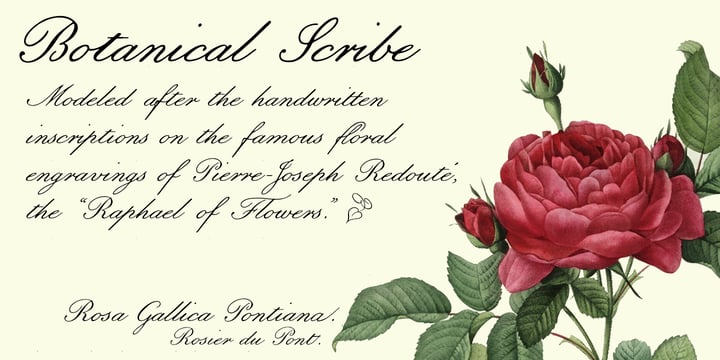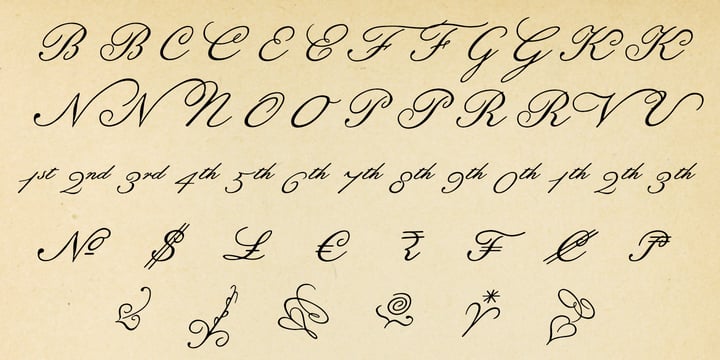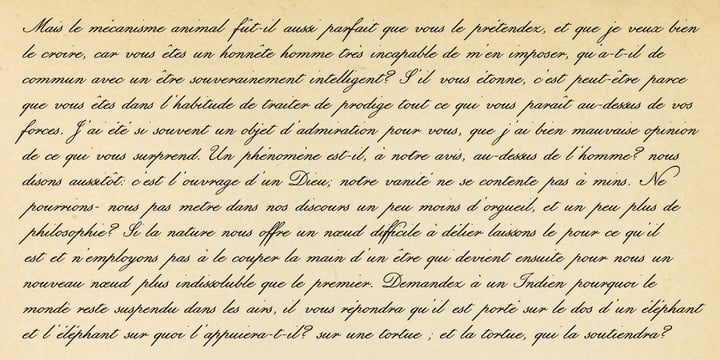 About Botanical Scribe Font Family
---
"The Raphael of Flowers" is what they called Pierre-Joseph Redouté a couple hundred years ago. The Belgian native became famous in France, where he painted floral watercolors for both Marie Antoinnette and Empress Josephine. But what cemented his legacy was his perfection of a stipple engraving technique that brought his art to the masses. Botanical Scribe is modeled after the neat, cursive hand-inscribed legends on these antique prints. Because it simulates handlettering, the font retains a warm, organic quality not seen in fancy modern scripts while remaining both elegant and legible. (Its many ligatures lends to this authenticity.) Good for formal invitations or historical simulations.
Botanical Scribe™ is a trademark of Three Islands Press.
About Three Islands Press
Three Islands Press (a.k.a., "3IP") is a small type foundry in Rockport, Maine. Specialties include historical replications, fine text type, old map fonts, and painstaking recreations of vintage and modern handwriting. 3IP is the d.b.a. of Brian Willson, who accidentally stumbled into type design in the 1990s after a career in print and broadcast journalism. He has absolutely no formal training—just a peculiar knack for making fonts that look like real handwriting and antique text materials. 3IP also represents the work of Swedish type designer Lars Bergquist, whose previous career was publishing of encyclopedias and reference literature in the days of lead type. Bergquist's elegant, varied, multipurpose typefaces are as polished as any out there.
Choosing a selection results in a full page refresh.