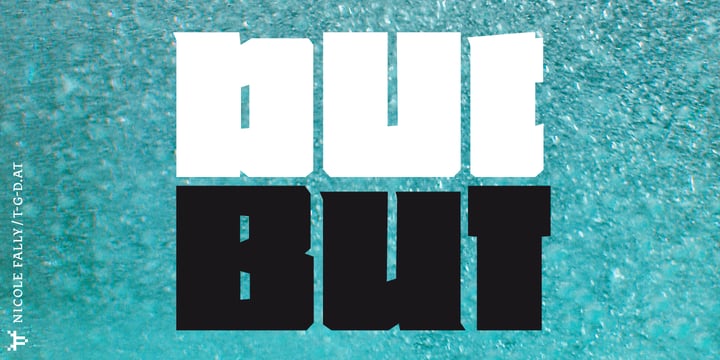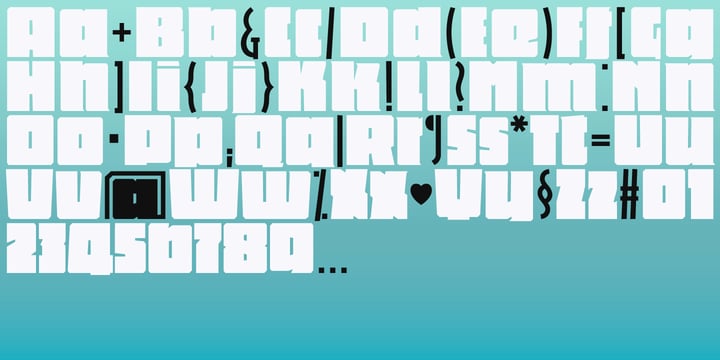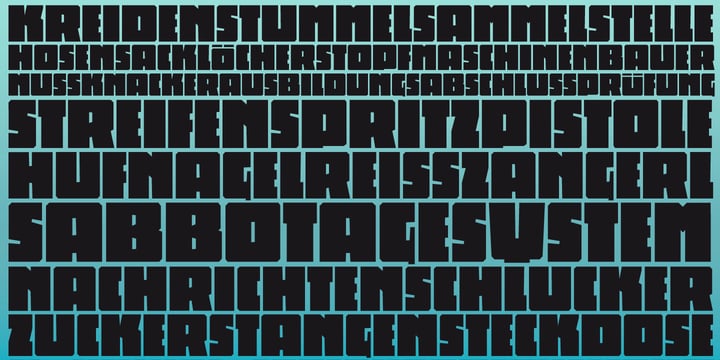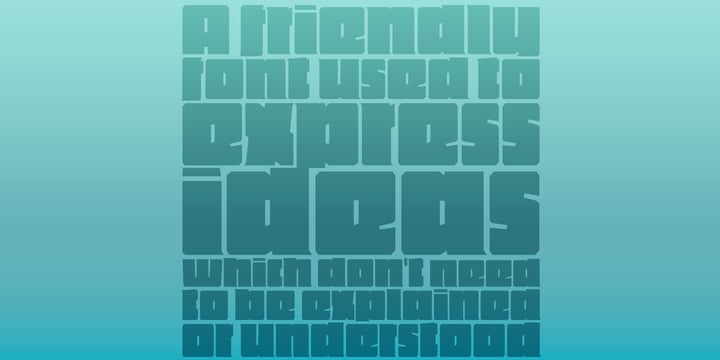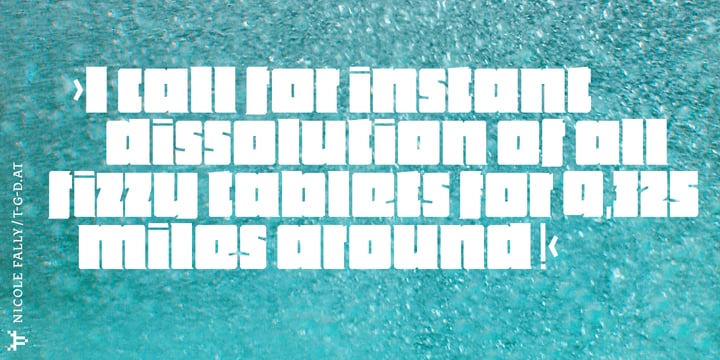 About But Font Family
---
Bold, black and square. But was first drawn as a logotype for the magazine "BUT – Bilder und Texte" (pictures and texts) which was published by an experimentally-oriented non-commercial initiative. In consideration of the unusual dimensions of the magazine (6 x 14 cm / 2,4 x 5,5 inch), I decided to fill as much space as possible with the body of type. This formal idea refers to the meaning of the title by blurring the border between legible letters and abstract shapes. Because of its origin, But is ideal for short messages in headline point size. Despite its blocky shapes, But creates a friendly atmosphere. The details are as playful as the restrictions that are given by the concept allow them to be. Punctuation marks and other special characters contrast the boldness of the design since they are matching the thin parts of upper- and lowercase letters. This also avoids gaps when longer texts are set. But is available in open type format and has an extended character set (Latin extended A). Two sets of numerals, one matching the x-height and another one matching the cap-height, are provided.
But
About Nicole Fally
safe new world studio nützt die Gestaltung um sich für das Thema Trauma stark zu machen. Denn Gestaltung, als ein Handwerk des Sichtbarmachens, kann in die Welt bringen, was sonst oft verborgen bleibt: die Traumafolgen und Auswirkungen auf ein Leben, das Tragen der schweren Last, der lange Weg (zurück) zu einem guten Leben, hin zu mehr Lebendigkeit. Und da Traumabewältigung immer auch eine gesellschaftliche Dimension hat, möchte ich ergänzen, was in der Öffentlichkeit meist nicht ausreichend und nicht verantwortlich genug beachtet wird.
Choosing a selection results in a full page refresh.