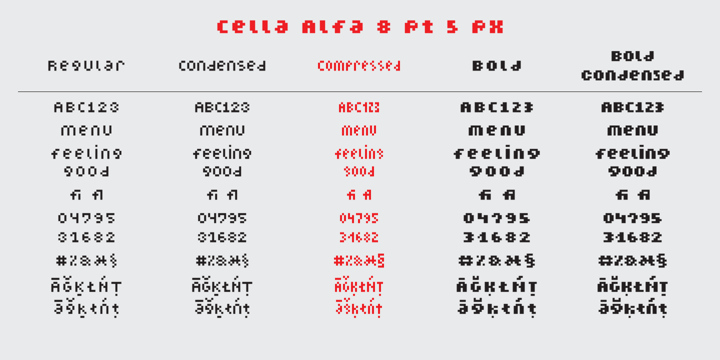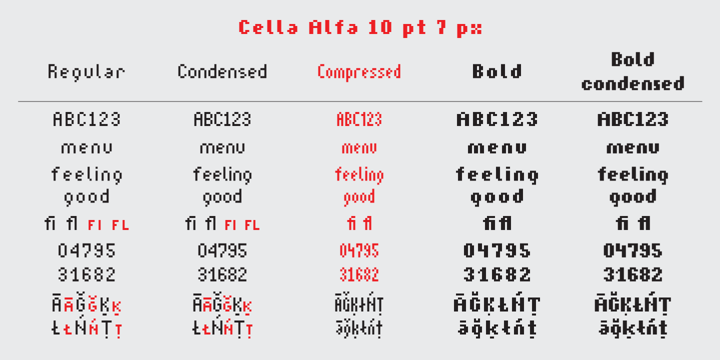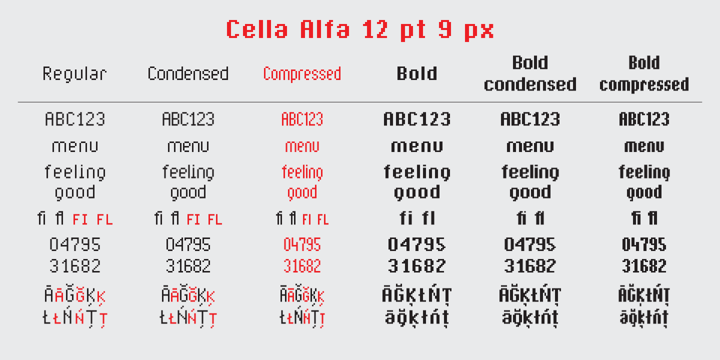 Cella Alfa Eight Five Comp

Cella Alfa Eight Five Cond

Cella Alfa Eight Five

Cella Alfa Ten Seven Cond

Cella Alfa Twelve Nine Bold

Cella Alfa Twelve Nine Cond

Cella Alfa Twelve Nine

Cella Alfa Eight Five Bold

Cella Alfa Eight Five Cond

Cella Alfa Eight Five Cond Bold

Cella Alfa Ten Seven Bold

Cella Alfa Ten Seven Comp

Cella Alfa Ten Seven Cond Bold

Cella Alfa Twelve Nine Comp

Cella Alfa Twelve Nine Cond Bold

Cella Alfa Ten Seven Bold

Cella Alfa Ten Seven Cond Bold

Cella Alfa Twelve Nine Comp

Cella Alfa Ten Seven

Cella Alfa Twelve Nine Comp Bold

Cella Alfa Twelve Nine

Cella Alfa Ten Seven

Cella Alfa Twelve Nine Comp Bold

Cella Alfa Twelve Nine Cond

Cella Alfa Eight Five Bold

Cella Alfa Eight Five Cond Bold

Cella Alfa Ten Seven Comp

Cella Alfa Eight Five

Cella Alfa Ten Seven Cond

Cella Alfa Twelve Nine Bold

Cella Alfa Twelve Nine Cond Bold

Cella Alfa Eight Five Comp
Per Style: $1.53
Pack of 32 : $49.00
See 22 more...
See less...
About Cella Alfa Font Family
---
Designed for a 72 dpi environment (web, Flash, etc.). Nomen est omen, the first number of the name is the recommended font size, the second number is the pixel height of the body.
Cella Alfa
About Font HU
font.hu is a small typographic venture in Hungary. More than 10 years ago we decided to digitize the missing links, making fonts which are parts of the national cultural heritage and which have never been digitized.
Choosing a selection results in a full page refresh.