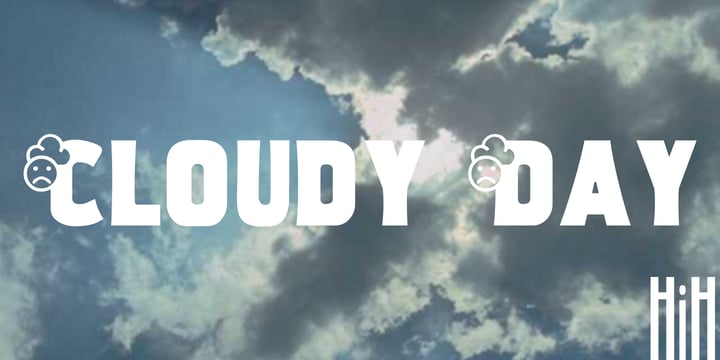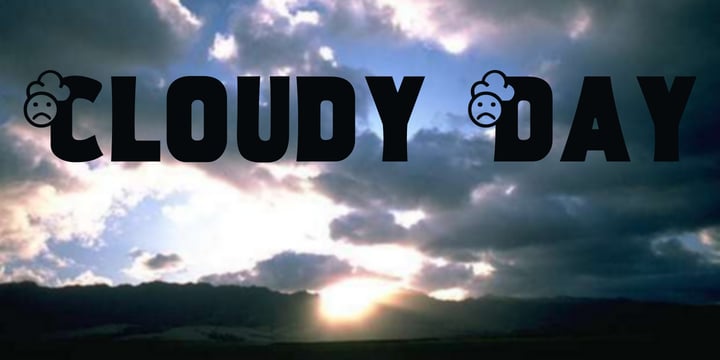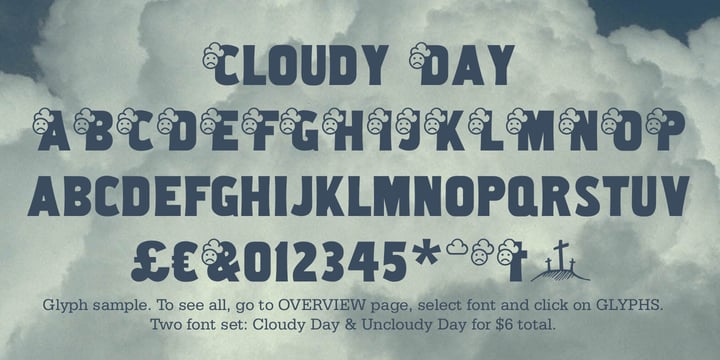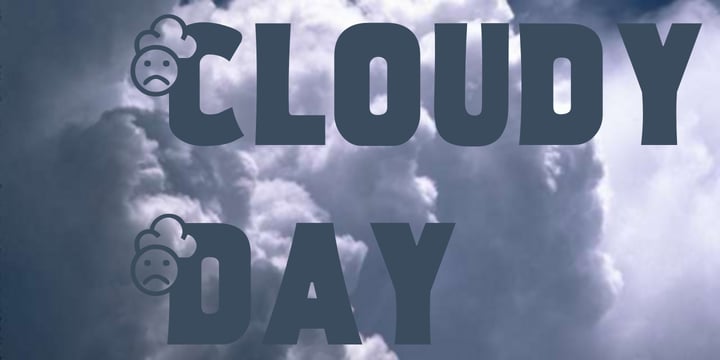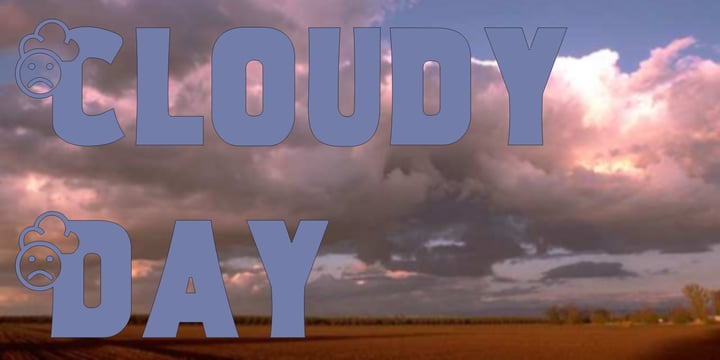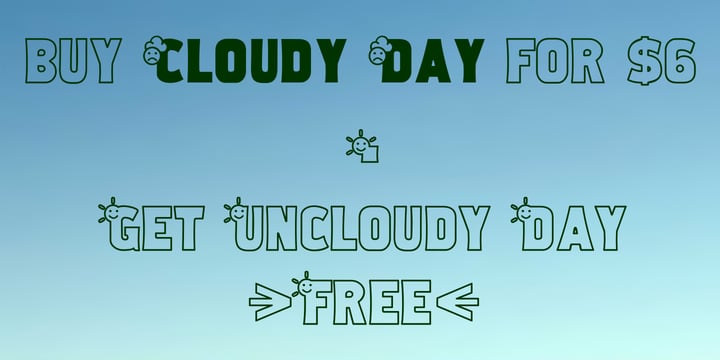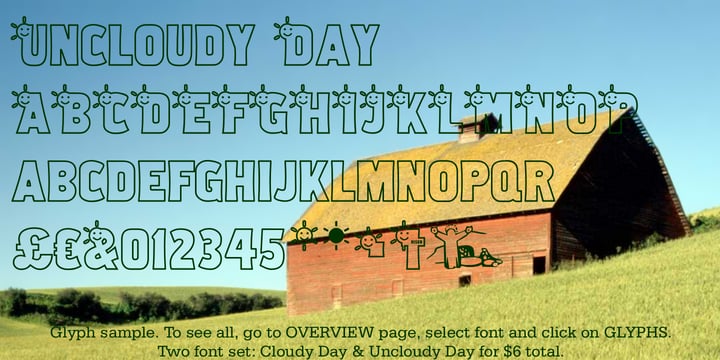 Select style to display all glyphs:
- Glyph Count:
This is a listing of all glyphs contained in the font, including OpenType variants that may only be accessible via OpenType-aware applications.
Each basic character ("A") is followed by Unicode variants of the same character (Á, Ä…), then OpenType variants (small caps, alternates, ligatures…). This way you can see all the variations on a single character in one place.
Cloudy Day

Uncloudy Day
See more...
See less
Select style to display tech specs:
Licensing Options
You can use this font in any of the following places. Read the full EULA text for details about each license. If you have a usage in mind that's not covered by these licenses, contact us and we'll see what we can do.
About Cloudy Day Font Family
---
Cloudy Day: Into every life a little rain must fall. We all have our cloudy days. Life happens. Sometimes we just do not feel like smiling. Cloudy Day is a font for one of those days. It is the converse of our Smiley Sunshine face. For perspective, we have provided a small reminder glyph at alt-0177. Thinking of this glyph reminds me that my bad days are not that bad. Uncloudy Day: One thing leads to another. One of my favorite gospel hymns is called "Uncloudy Day" (lyrics are included in a text file that is part of the download package). Once I had created a font called Cloudy Day, how could I not create a font called Uncloudy Day? The problem, of course, was that I already had a smiley face font called Smiley Sunshine. So I took Smiley Sunshine and added a couple of glyphs, a complementary glyph at alt-0177 to the glyph in that position in Cloudy Day and an explanatory glyph at alt-0135. Uncloudy Day is included at no extra charge.
Cloudy Day™ is a trademark of HiH Retrofonts.
Choosing a selection results in a full page refresh.