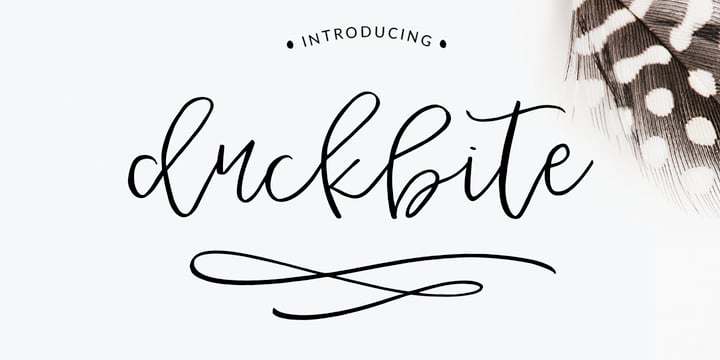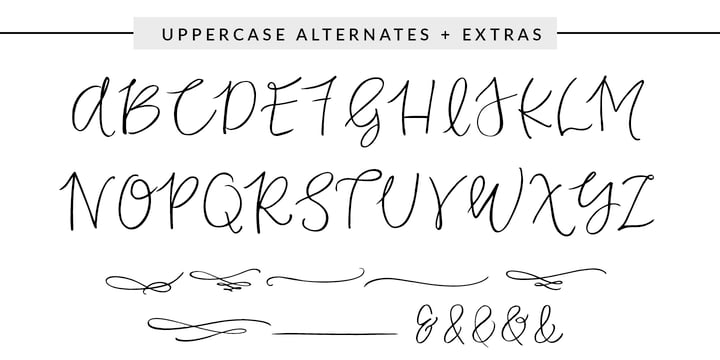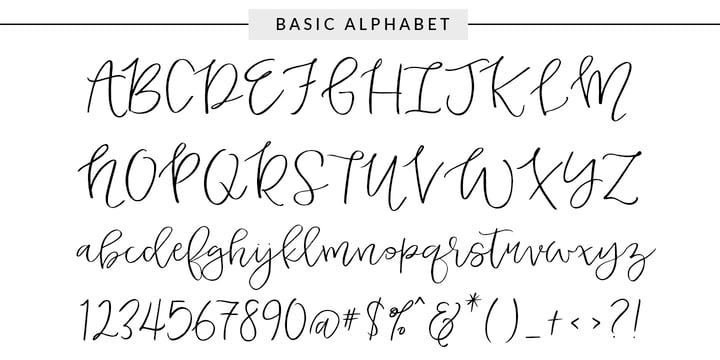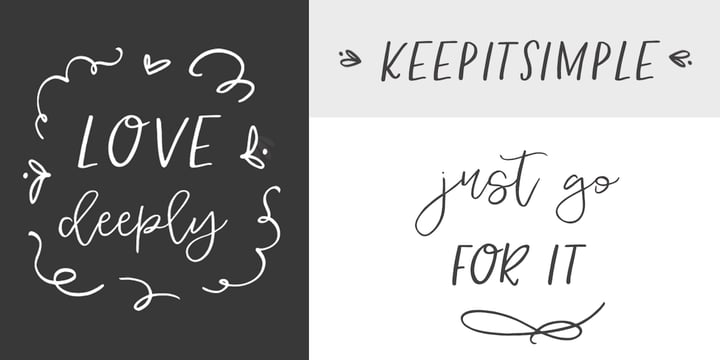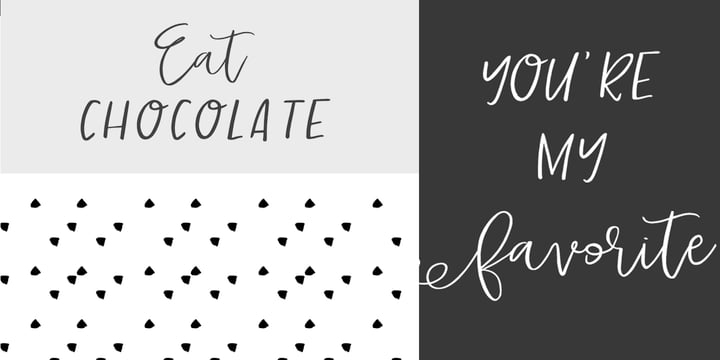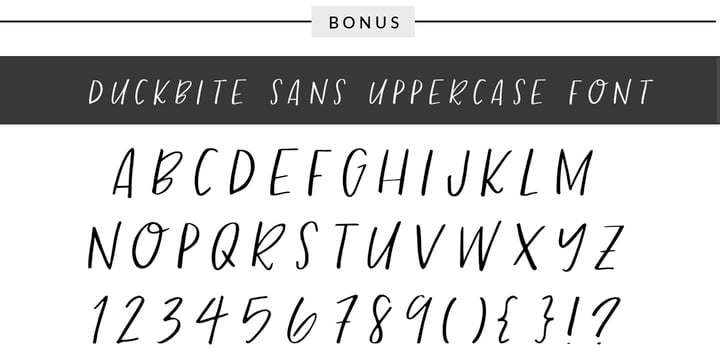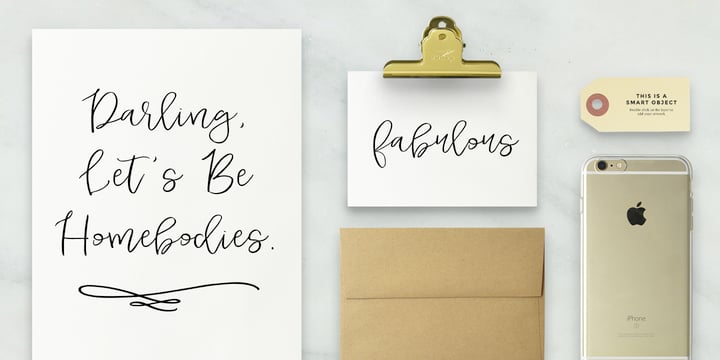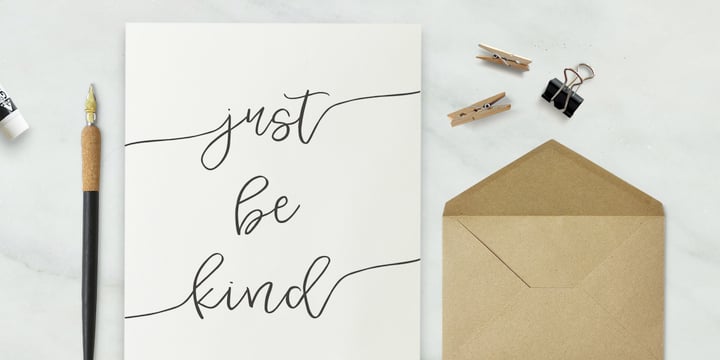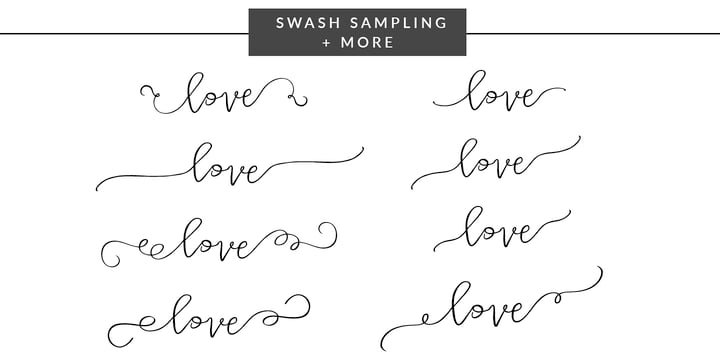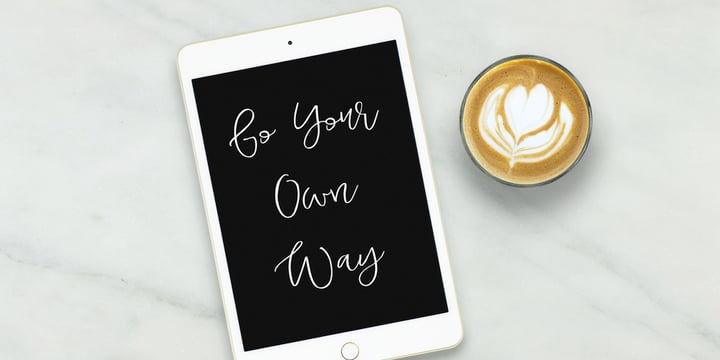 Select style to display all glyphs:
- Glyph Count:
This is a listing of all glyphs contained in the font, including OpenType variants that may only be accessible via OpenType-aware applications.
Each basic character ("A") is followed by Unicode variants of the same character (Á, Ä…), then OpenType variants (small caps, alternates, ligatures…). This way you can see all the variations on a single character in one place.
Duckbite Sans Skinny

Duckbite Swashes

Duckbite

Duckbite Alternates

Duckbite Sans

Duckbite Extras
See more...
See less
Duckbite Sans Skinny

Duckbite Swashes

Duckbite

Duckbite Alternates

Duckbite Sans

Duckbite Extras
Per Style: $2.66
Pack of 6: $16.00
Select style to display tech specs:
Licensing Options
You can use this font in any of the following places. Read the full EULA text for details about each license. If you have a usage in mind that's not covered by these licenses, contact us and we'll see what we can do.
About Duckbite Font Family
---
Meet Duckbite-- a modern calligraphy font set with swashes, extras, and alternate characters in abundance. This font has been lovingly crafted to give you a handy, creative font family + extra goodies that all play nicely together. Use your glyphs panel in Illustrator or Photoshop to easily add any set of 17 different swashes to the beginnings and ends of your lowercase letters. Alternatively, you can use the Duckbite Swashes font to add the swashes to your lowercase letters. Simply type lowercase a-z for beginning swashes and uppercase A-Z for end swashes. Glyphs panel is preferred. Some swashes may not align 100% correctly using the Duckbite Swashes font. What You Get: - Duckbite - Duckbite Alternates - A Separate Set of Uppercase Letters that Pairs With Duckbite - Duckbite Swashes - Swashes to Add to the Beginning and End of Lowercase Letters - Duckbite Extras - Swashes + Doodles - Duckbite Sans - A Sans Serif Font to Pair Perfectly With Duckbite - Duckbite Sans Skinny - A Super Skinny Sans Serif Font to Pair With Duckbite All fonts come as .otf font files. The Duckbite font family offers multilingual support. Duckbite features smart, open type features including ordinals (1st, 2nd, 3rd, etc) , contextual alternates, and stylistic alternates. Use contextual alternates to access special characters for double letters like tt, th, pp, etc. and use Stylistic Alternates to access the separate set of uppercase letters. I hope you love using Duckbite on all of your projects. Happy creating! :)
Duckbite
Choosing a selection results in a full page refresh.