Complete family of 10 fonts: $99.00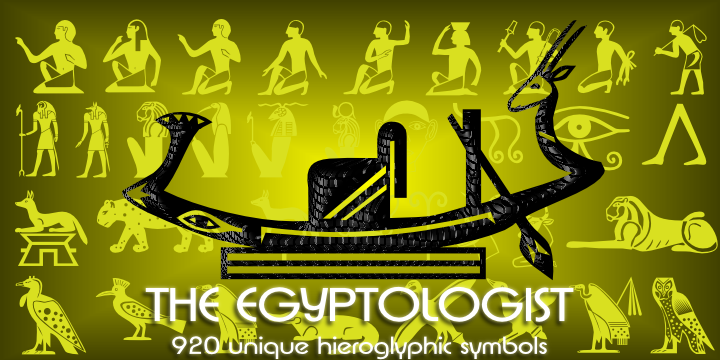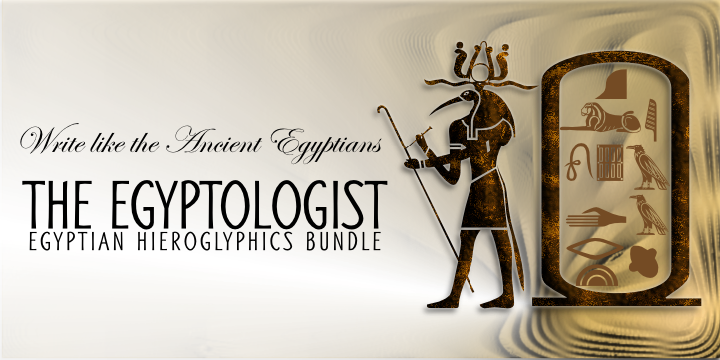 Hieroglyph F Regular

Hieroglyph B Regular

Hieroglyph A Regular

Hieroglyph D Regular

Hieroglyph C Regular

Hieroglyph H Regular

Hieroglyph E Regular

Hieroglyph J Regular

Hieroglyph G Regular

Hieroglyph I Regular
Per Style: $9.90
Pack of 10 : $99.00
Hieroglyph D Regular

Hieroglyph H Regular

Hieroglyph J Regular

Hieroglyph B Regular

Hieroglyph A Regular

Hieroglyph C Regular

Hieroglyph G Regular

Hieroglyph F Regular

Hieroglyph I Regular

Hieroglyph E Regular
Per Style: $9.90
Pack of 10 : $99.00
About Egyptian Hieroglyphics - The Egyptologist Font Family
---
The Egyptologist font bundle contains over 920 unique Phonogram and Ideograph Egyptian Hieroglyphic symbols in 10 font files. The hieroglyphic characters in the series are arranged in a catalogue system in accordance with Sir Alan Gardiner's "Egyptian Grammer", making it easy to search and document Egyptian Hieroglyphic symbols. The accompanying user guide, in PDF format, allows you to quickly view and find the hieroglyphics needed for your documents. The Hieroglyphs found on the Egyptian tombs, walls and paintings vary in size and decoration and it can be said that generally, a sign, for example the horned viper will always represent the letter "f" regardless of its decorative features. The ornamentation of the hieroglyphic signs in this series were created for visual appeal, while retaining the relative form and structure of the symbols.
Egyptian Hieroglyphics - The Egyptologist
Choosing a selection results in a full page refresh.