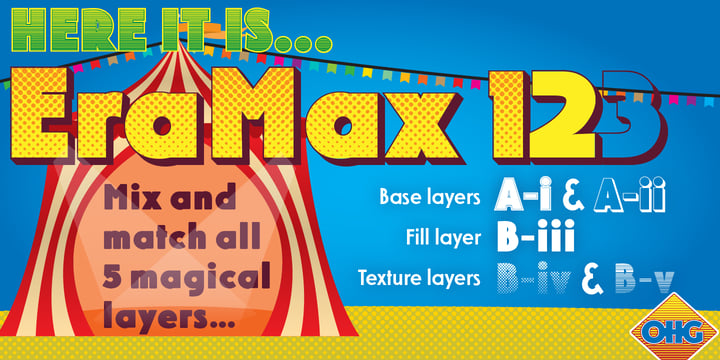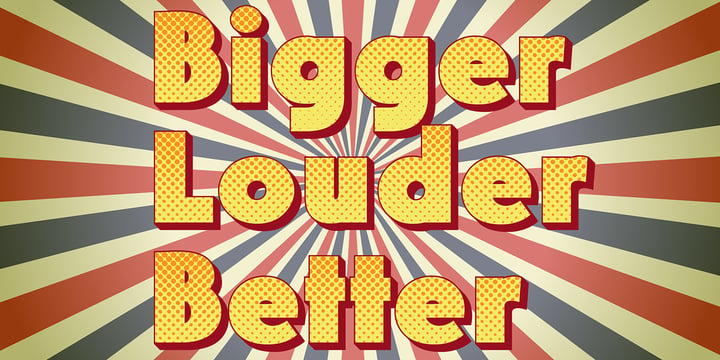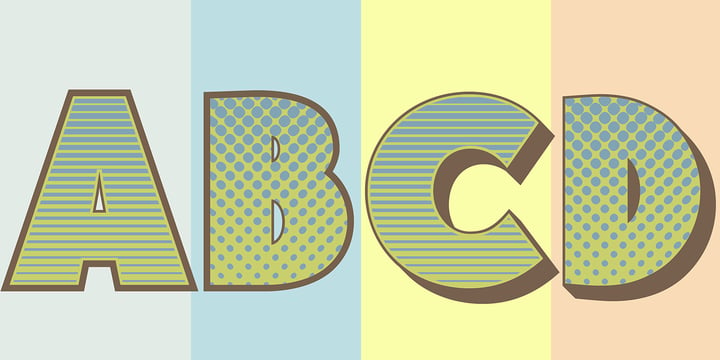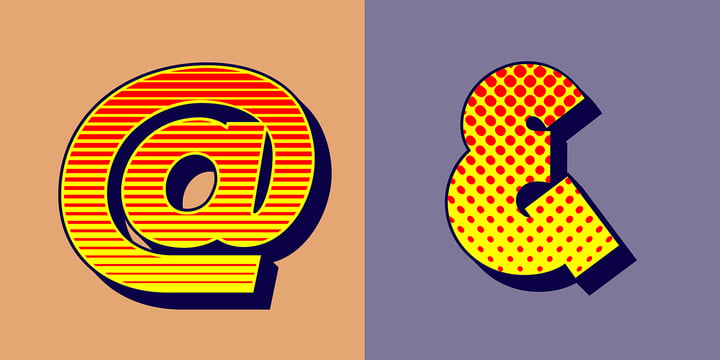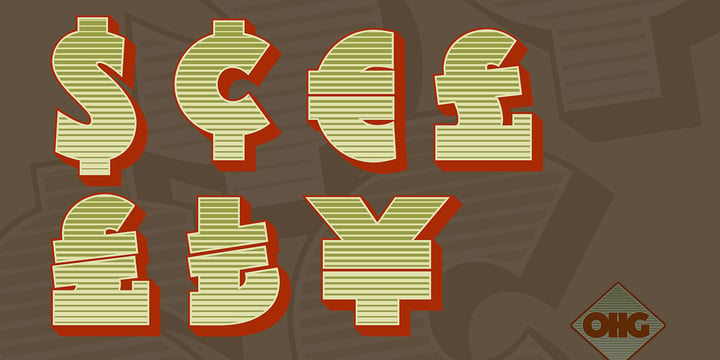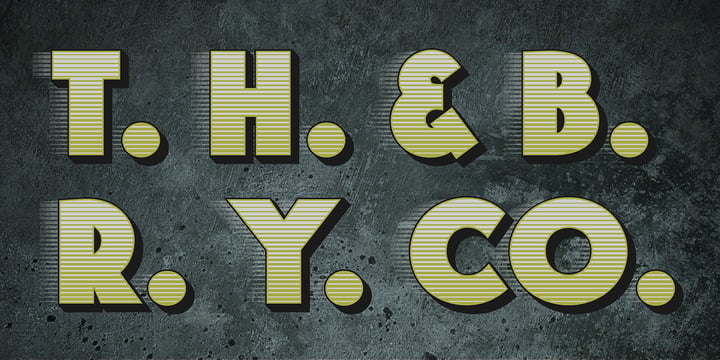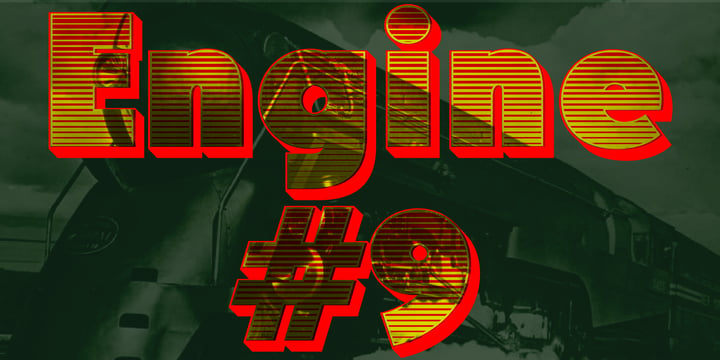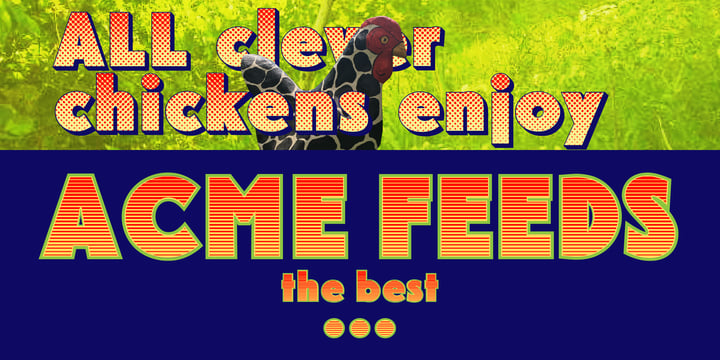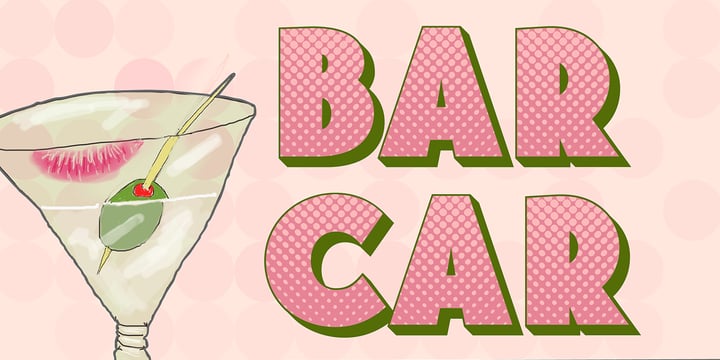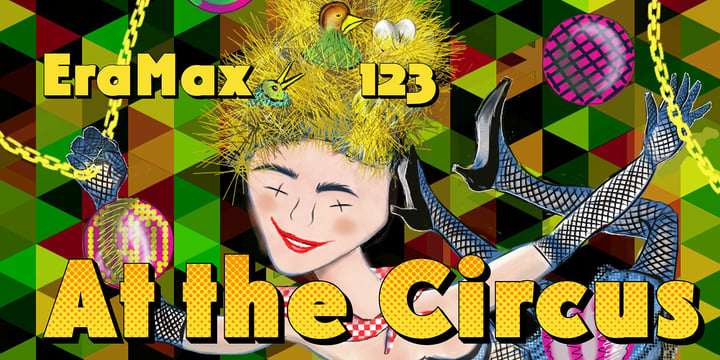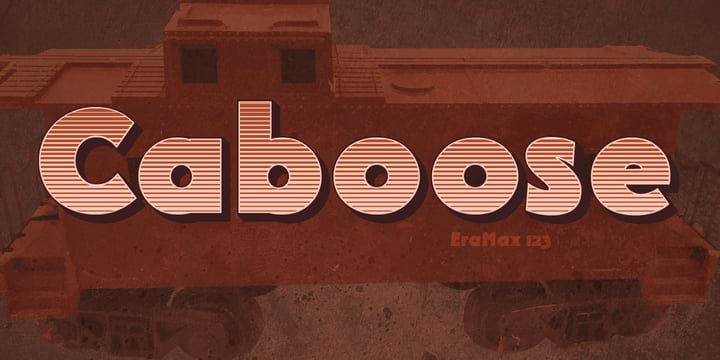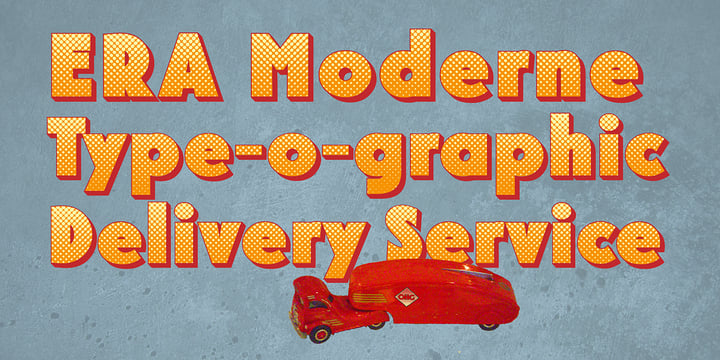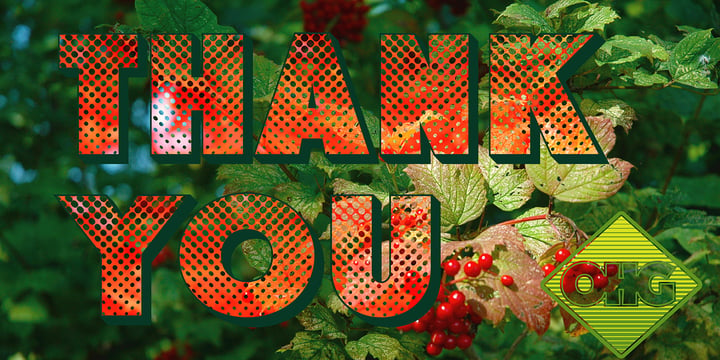 Per Style: $6.00
Pack of 5 : $30.00
Per Style: $8.33
Pack of 3 : $25.00
Per Style: $8.33
Pack of 3 : $25.00
About EraMax 123 Font Family
---
EraMax 123 is a multi-layered display geometric sans serif, meant to be set BIG, for large, colourful statements. It's the perfect face for packaging, posters & branding, where a strong, colourful voice is needed... Did I mention posters? The "Max" in EraMax comes from the ultra bold weight, but also, and mainly as a tip of the hat to Peter Max, the designer and artist, known for creating so many images which have come to be emblematic of the sixties and seventies. The bold gradient effects in some of his posters were the inspiration behind the dotted and striped layers.
This font's vintage flavour truly stand out in a retro setting, but also has a modern flavour that lends it the flexibility to work well in a more contemporary context.
This is the second of what is to be an extended family of typefaces based on the original hand painted signage found in the T. H. & B Railway station in Hamilton Ontario, a classic Art Moderne building, designed by the New York architectural firm of Fellheimer and Wagner for the Toronto Hamilton and Buffalo Railway line and completed in 1933.
EraMax 123
About Our House Graphics
Hi. My name is Russell McGorman and I design type. I have been making and publishing fonts since 2009 as a part of my part time freelance graphic design business. Since 2017, Our House Graphics has been my full time job, and making fonts has been a significant part of what I do. So far, most of my typefaces are all about being expression. Type, after all, communicates more than the words it's used to write.
Choosing a selection results in a full page refresh.