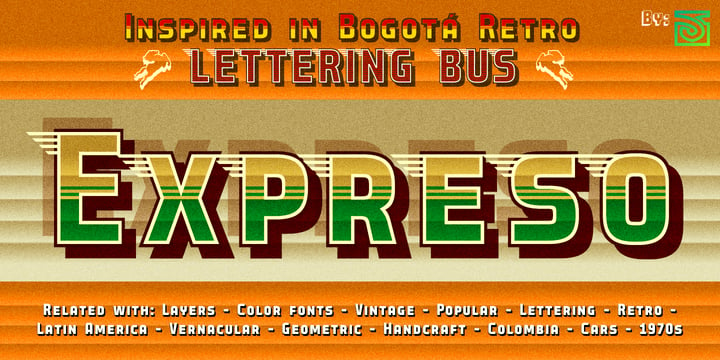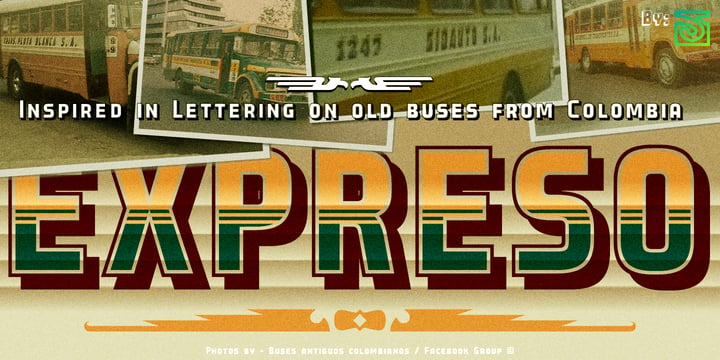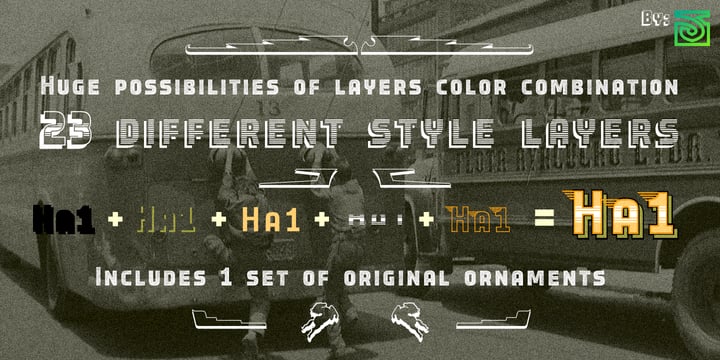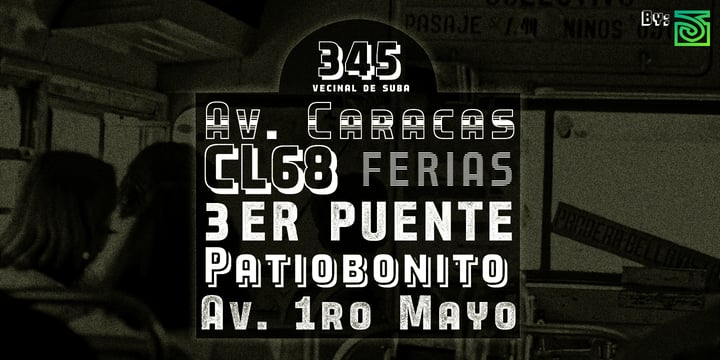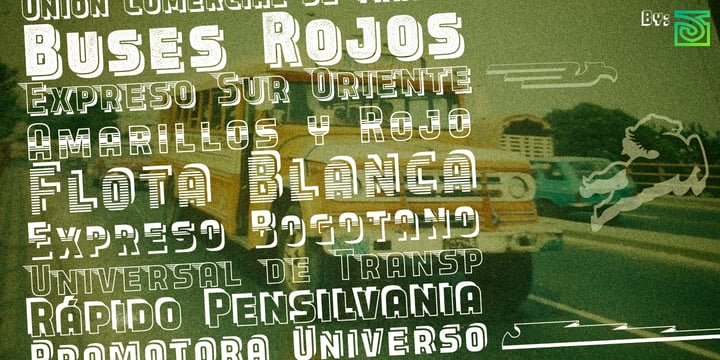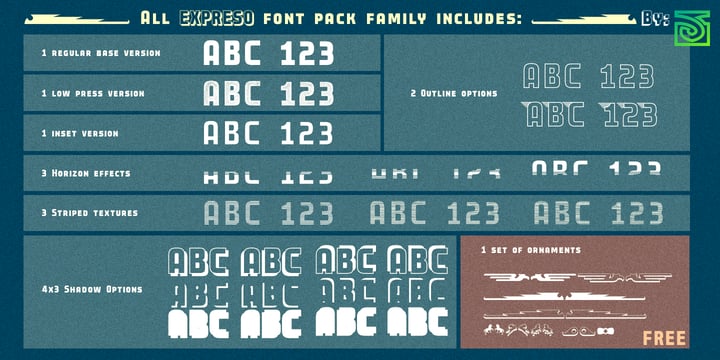 About Expreso Font Family
---
EXPRESO was inspired by the extinct art and craft of urban Lettering applied to buses and other kind of cars for public service of transportation. Since the mid of last century, main cities of Colombia - as Bogotá, Medellín and others - were growing in population and brought urban area expansion with it and serious traffic problems due to the lack of political will and urban planning. The problem of urban transport in Colombia's largest cities has not yet been resolved, despite adopting some examples of mass transit system in other cities in the region. Before these actions, public transport in cities such as Bogotá was quite varied, leaving space for popular culture that survived for a couple of decades, until the massive dieback of these old buses early this decade, either by practices associated with Lettering it was displaced by some technological, some expressions of art street and city that evolved or disappeared. EXPRESO can be used mainly in titles and display texts. You have a multitude of options using combination of layers from the basics of the font family to the various textures and shades. Supports East Europe languages.
Expreso
About John Vargas Beltrán
John Vargas Beltrán (Bogotá – Colombia, b. october 12th 1974) graduated as graphic designer from the Universidad Nacional de Colombia in 1997 and has more than 10 years experience in calligraphy, typeface designing and lettering. Pioneer of digital Type Design in Colombia. Since 1997 he has designed different fonts for display or specialized titles. In 1997 he shown Muisca Sans as his degree work, a typeface based on pre-Columbian elements. That same year he collaborated on the project degree work of his colleague Andrés Marquínez, designing Macondo: this font was reissued and is now distributed through MyFonts in Pro version. In 1998 he started the concept of Conectiva which was edited and published 12 years later by MyFonts.com. In 2005 he participated at the Spanish contest Tipo-Q with Dulcinea Serif which became one of the 10 highlighted projects submitted. His font Cambalache (2008) was published by MyFonts in 2011. In 2009 he designed Convergence with his colleague, fellow student and Venezuelan counterpart Nicolás Silva Schwarzenberg. That same year he prepared and developed the Salsa font family and obtained the title of Font Design Specialist (UBA). Currently he designes new typefaces published by GoogleFonts. He is co-founder of the ADG Tipográfico.org Colombia (Graphic Designers Association of Colombia). He worked for over 8 years in the area of interactivity in advertising agencies like Euro RSCG and G2. He specialized in Management of Design UJTL (Universidad Jorge Tadeo Lozano - 2003) and finalized the Typographic Design postgraduate course from the Universidad de Buenos Aires (Argentina - 2010). In March of 2012 his project Macondo was selected at the Tipos Latinos 2012 Biennal.
Choosing a selection results in a full page refresh.