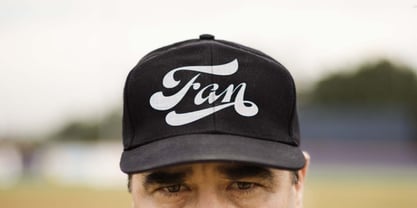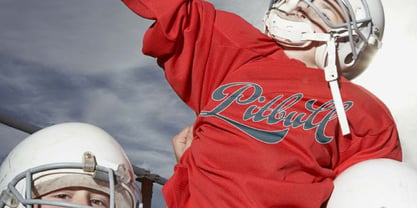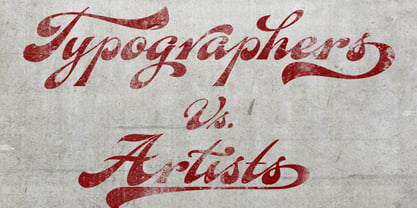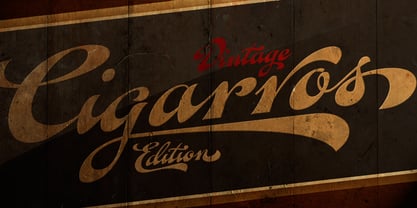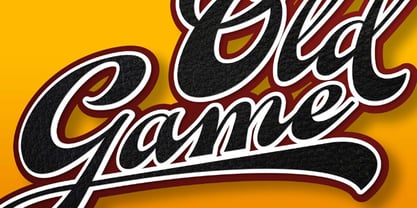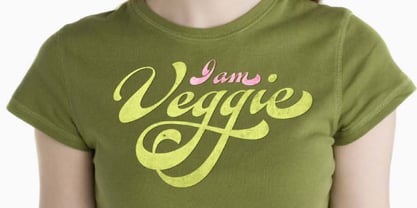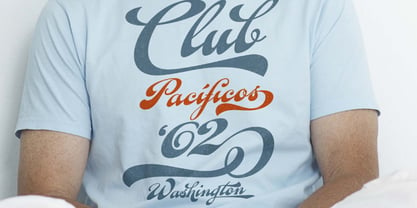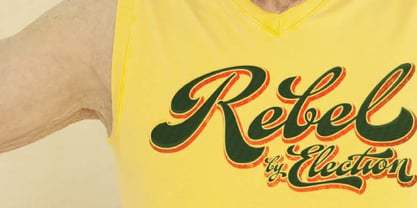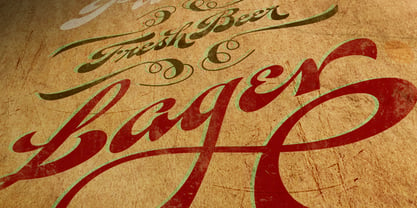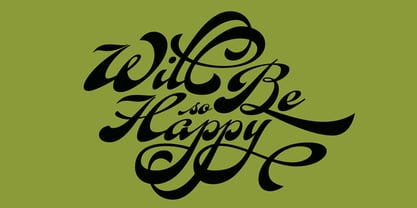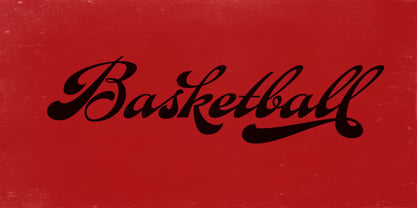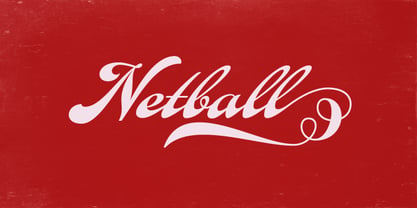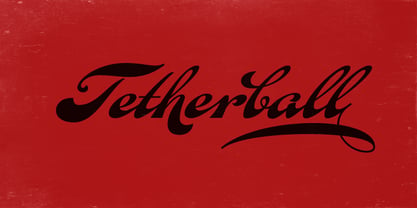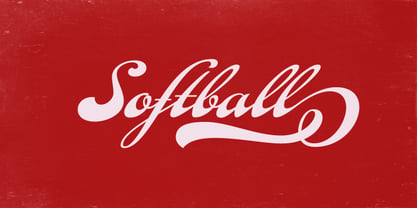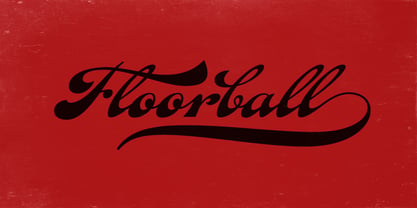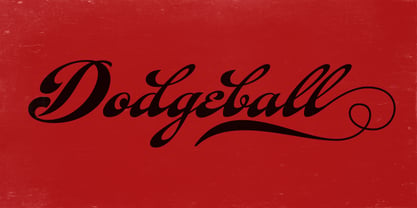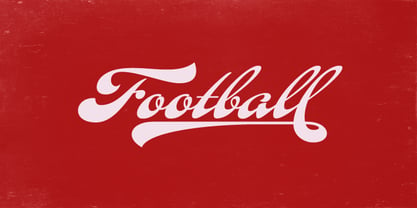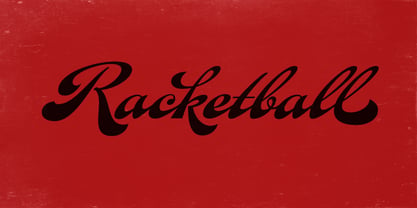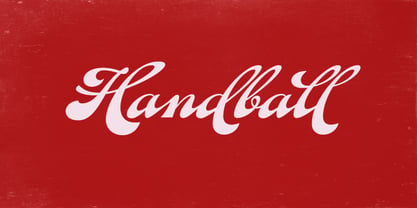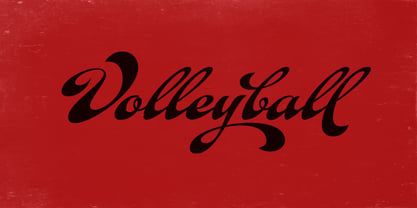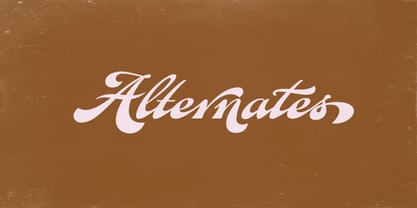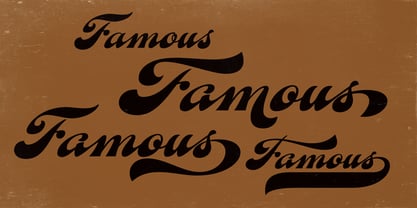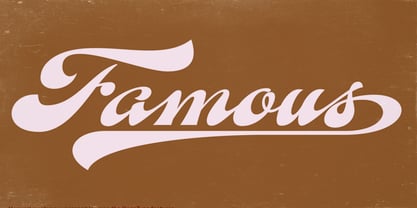 FREE 14-DAY TRIAL of Monotype Fonts to get over 150,000 fonts from more than 1,400 type foundries.
Start free trial
Start free trial
About Fan Script Font Family
---
A friend of mine says that sports are the ultimate popular drug. One of his favorite things to say is, "The sun's always shining on a game somewhere." It's hard to argue with that. But that perspective is now the privilege of a society where technology is so high and mighty that it all but shapes such perspectives. These days I can, if I so choose, subscribe to nothing but sports on over a hundred TV channels and a thousand browser bookmarks. But it wasn't always like that. When I was growing up, long before the super-commercialization of the sport, I and other kids spent more than every spare minute of our time memorizing the names and positions of players, collecting team shirts and paraphernalia, making up game scenarios, and just being our generation's entirely devoted fans. Argentina is one of the nations most obsessed with sports, especially "fútbol" (or soccer to North Americans). The running American joke was that we're all born with a football. When the national team is playing a game, stores actually close their doors, and Buenos Aires looks like a ghost town. Even on the local level, River Plate, my favorite team where I grew up, didn't normally have to worry about empty seats in its home stadium, even though attendance is charged at a high premium. There are things our senses absorb when we are children, yet we don't notice them until much later on in life. A sport's collage of aesthetics is one of those things. When I was a kid I loved the teams and players that I loved, but I never really stopped to think what solidified them in my memory and made them instantly recognizable to me. Now, thirty-some years later, and after having had the fortune to experience many cultures other than my own, I can safely deduce that a sport's aesthetic depends on the local or national culture as much as it depends on the sport itself. And the way all that gets molded in a single team's identity becomes so intricate it is difficult to see where each part comes from to shape the whole. Although "futbol" is still in my blood as an Argentinean, I'm old enough to afford a little cynicism about how extremely corporate most popular sports are. Of course, nothing can now take away the joy I got from football in my childhood and early teens. But over the past few years I've been trying to perceive the sport itself in a global context, even alongside other popular sports in different areas of the world. Being a type designer, I naturally focus in my comparisons on the alphabets used in designing different sports experiences. And from that I've come to a few conclusions about my own taste in sports aesthetic, some of which surprised me. I think I like the baseball and basketball aesthetic better than football, hockey, volleyball, tennis, golf, cricket, rugby, and other sports. This of course is a biased opinion. I'm a lettering guy, and hand lettering is seen much more in baseball and basketball. But there's a bit more to it than that. Even though all sports can be reduced to a bare-bones series of purposes and goals to reach, the rules and arrangements of baseball and basketball, in spite of their obvious tempo differences, are more suited for overall artistic motion than other sports. So when an application of swashed handlettering is used as part of a team's identity in baseball or basketball, it becomes a natural fit. The swashes can almost be visual representation of a basketball curving in the air on its way to the hoop, or a baseball on its way out of the park. This expression is invariably backed by and connected to bold, sleak lettering, representing the driving force and precision (arms, bat) behind the artistic motion. It's a simple and natural connective analysis to a designer, but the normal naked eye still marvels inexplicably at the beauty of such logos and wordmarks. That analytical simplicity was the divining rod behind Fan Script. My own ambitious brief was to build a readable yet very artistic sports script that can be a perfect fit for baseball or basketball identities, but which can also be implemented for other sports. The result turned out to be quite beautiful to my eyes, and I hope you find it satisfactory in your own work. Sports scripts like this one are rooted in showcard lettering models from the late 19th and early 20th century, like Detroit's lettering teacher C. Strong's — the same models that continue to influence book designers and sign painters for more than a century now. So as you can see, American turn-of-the-century calligraphy and its long-term influences still remain a subject of fascination to me. This fascination has been the engine of most of my work, and it shows clearly in Fan Script. Fan Script is a lively heavy brush face suitable for sports identities. It includes a variety of swashes of different shapes, both connective and non-connective, and contains a whole range of letter alternates. Users of this font will find a lot of casual freedom in playing with different combinations - a freedom backed by a solid technological undercurrent, where OpenType features provide immediate and logical solutions to problems common to this kind of script. One final thing bears mentioning: After the font design and production were completed, it was surprisingly delightful for me to notice, in the testing stage, that my background as a packaging designer seems to have left a mark on the way the font works overall. The modern improvements I applied to the letter forms have managed to induce a somewhat retro packaging appearance to the totality of the typeface. So I expect Fan Script will be just as useful in packaging as it would be in sports identity, logotype and merchandizing. Ale Paul
Fan Script
About
Sudtipos
Sudtipos is a new collective Argentinian type foundry. New blood, new attitude. A joint venture of four professional designers with lots of expertise in different areas like branding, packaging design, corporate identity, television and new media. "The foundry, or collective as we prefer to designate it, started because of that — packaging, editorial or brand designers making fonts for real designers" Alejandro Paul, one of the company's founders, said in his Creative Characters interview. Alejandro "Ale" Paul made a name for himself drawing and programming some of the most intricate script fonts ever digitized. "My experience in branding product packaging was a natural catalyst for me to be interested in scripts and seek like-minded people for the collective." The collective's bestselling scripts include Bowling Script, Horizontes Script and Hipster Script Pro, which was named one of MyFonts' most popular fonts of 2012, and was recognized by both Typographica and Type Directors Club that same year. "Our aim is to always be graphic designers making typefaces for graphic designers," Ale said. "We try not to lose that particular focus. We're always thinking about how to make a graphic designer's work easier when it comes to using the type element in his or her design." The Premium Foundry Page can be viewed at: https://www.myfonts.com/a/font/premium-font-collections/Sudtipos
Read more
Read less
Choosing a selection results in a full page refresh.